If you are receiving annoying spam messages or disturbing calls on your phone, you should consider adding all of those phone numbers to the blocked list.
Please note that this tutorial only applies to Nokia phones.
Before we start, make sure your phone has the latest Windows Phone update and all of the core system apps inside the Settings section are updated. You can check for app updates by going to Store -> Updates.
Add a Number to the Blocked List
1. Swipe to the left side to access the app list, and choose Settings.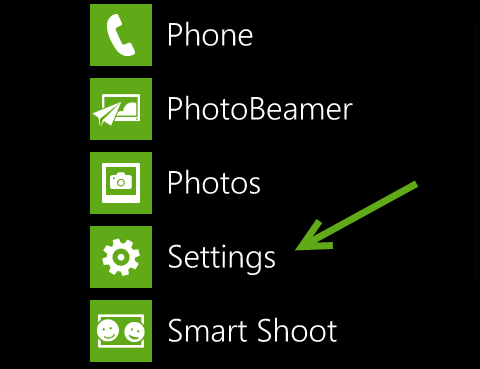 2. In the Settings screen, tap the call + SMS filter option. By accepting Nokia Terms of Use and Privacy policy in the next screen, you will turn on the call and messages filter. When you see the call+SMS filter settings page, go back to the home screen.
Warning: By enabling this feature, you allow Nokia to pre-scan your incoming messages. However, nothing will be sent to Nokia's server or any third-party websites. If you are not comfortable with that, please turn off this feature in the next screen.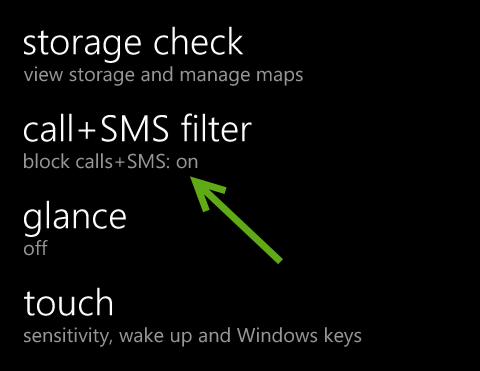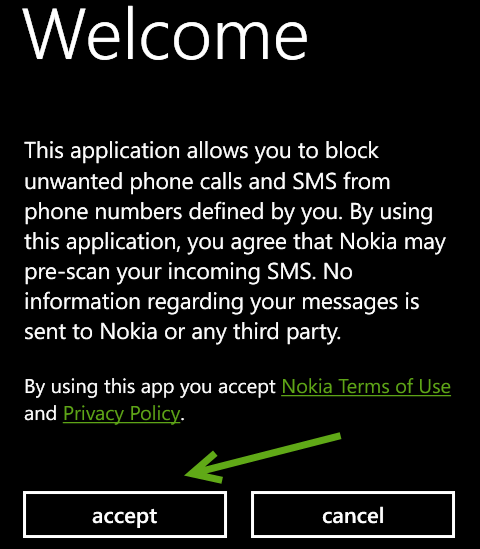 3. In order to block a number from calling you or sending you new messages, open your call log by tapping on the Phone app, long-tap on the number you want to block, and choose block number from the context menu.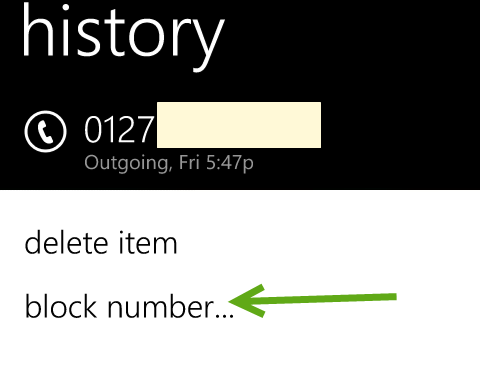 When you see the prompt window, tap ok to confirm that you want to add the selected number to the blocked list.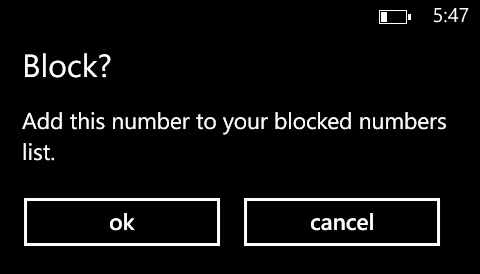 4. If the number you want to block is not in the call log but is in your sms, all you have to do is long-tap on that sms, and choose block number.
Remove a Number from the Blocked List
1. Go back to the call+SMS filter inside the Settings section.
2. Tap the blocked numbers button.
3. Select the number you want to remove from the list, and tap Unblock.