Posted December 6, 2013 by Jimmy Selix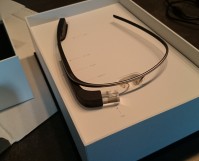 Google Glass is a pretty hard product to explain to people at times and even harder to show with just pictures and videos taken with it. Google built in a vignette feature that allows one to not only take a photo with Glass but also overlay what is showing in the Glass display too.
Posted December 4, 2013 by Jimmy Selix
Google Glass is a pretty amazing product that can do a lot but still has a lot of things it can't do. One service I've started to use recently is IFTTT.com. IFTTT stands for If This Then That. It is a web services that can tie into other services and open APIs to control devices, send alerts and more. I'll outline one use case scenerio that let's you use Google Glass to control your Philips Hue light bulbs by voice. This has currently only been tested on an Android phone paired to Glass.
Posted December 2, 2013 by Lê Hoàng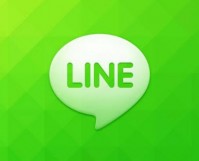 The popular instant messaging app Line often offers free stickers for users to use in chat. However, most of the free stickers are locked to specific countries or regions only. Users outside the area cannot download the free stickers, even if they have the link to the sticker set. This tutorial will show you how […]
Posted December 2, 2013 by Lê Hoàng
If you have enabled the 2-step verification feature in your Google account, adding your Gmail account to the Mail app in iOS may be troublesome. You will notice that, even though you have entered the correct password, the app shows a message stating that it is incorrect. Luckily, it is possible to fix this problem.
Posted December 1, 2013 by Jimmy Selix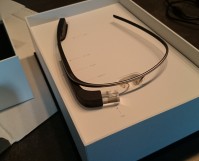 Google Glass is a much anticipated wearable PC product that Google is beta testing in the public by inviting Explorers into the program who in turn can then buy Google Glass version 2.0 for around $1500. Glass is almost the unicorn tech at the moment so once you get a pair of them, most people you meet will be very curious to try it out. Guest mode on Glass allows you to let users get a taste of using Glass without them having access to your personal data or affecting your data.
Posted November 23, 2013 by Lê Hoàng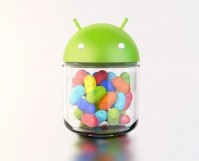 LogCat is extremely helpful when it comes to tracking bugs and potential problems in your Android app. However, the list of logged messages in LogCat can get very long and make it impossible to manage or find what you want. By using custom filters to narrow down the LogCat, you can find the log message […]
Posted November 10, 2013 by Vishwanath Dalvi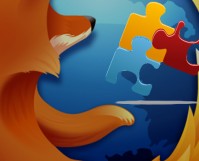 If you find that your Mozilla Firefox browser is running too slowly, there could be many possible reasons behind this. However, one of the most common is that the add-ons installed with Firefox are using too much memory. You can determine which of your add-ons are inhibiting the performance of Firefox using this technique.
Posted November 8, 2013 by Lê Hoàng
By default, every Facebook group has an address, but the long number at the end makes it difficult to remember. Luckily, it is possible to set your own group's address so that everyone can access it easily.
Posted October 28, 2013 by Lê Hoàng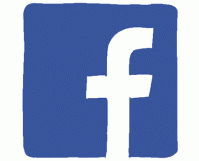 By default, everyone can post photos and videos to your page's timeline. This can potentially lead to your having inappropriate content on your timeline and within your comments. Luckily, it is possible to disable this feature.
Posted October 27, 2013 by Vishwanath Dalvi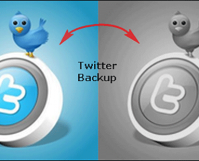 Are you worried about losing your tweets on Twitter? Being a Twitter user myself, I am concerned about my account. In fact, I like to have a backup of all my personal digital data on the internet, including my tweets. To back up your tweets, you no longer need to depend on any third-party backup […]