Posted January 18, 2018 by Beejay Adoghe
Hello there!  How are you doing today? Have you gotten your cup of tea ready for relaxation? Okay! Today's Tech-Recipe will teach you methods to join a Group on Facebook. Groups are pages for customers with a collectively shared curiosity, such as regional yard revenue or a music genre. Facebook groups are one of the […]
Posted January 16, 2018 by Beejay Adoghe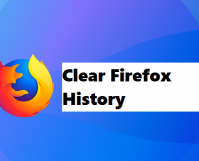 It's another wonderful moment with tech-recipes on another problem solved topic titled "How to clear Firefox history ". As you browse the web, Firefox helpfully remembers lots of data and information for you. Websites you have visited, documents you've downloaded and more. All of this is known as your history. However, if you're using a […]
Posted January 16, 2018 by Beejay Adoghe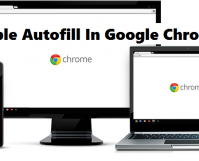 Hello loyal readers! I came across a question on the internet where people are asking about "how to enable autofill in google chrome". This article is going to explain how you can permit Autofill, which is a function on all browsers that fills out the whole types/input similar to those who ask for delivery or […]
Posted January 15, 2018 by Beejay Adoghe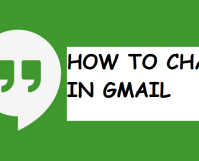 Hello everyone ! Do you love your Gmail profile but do not continually wish to make an effort to write down a long Email when you're getting in touch with someone? Why not try Gmail's built-in chat features, which enables you to immediately strike up conversations along with your contacts, making them ultimate for short […]
Posted January 14, 2018 by Beejay Adoghe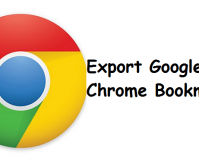 Hello everyone! This Tech-Recipe is based on how to export Google Chrome bookmarks as a file. After exporting you can add your Chrome bookmark to any browser by means of importing the bookmarks file. Currently, it's only viable to export your bookmarks from the computer version of the Chrome browser and not from the phone […]
Posted January 13, 2018 by Beejay Adoghe
Hello loyal reader, Today article is centered on Twitter, I know many people who have come to me and asked me in the past. Hey Beejay! How do I change Twitter Username? Well, the same thing I told them is the same thing I will teach you.
Posted January 12, 2018 by Beejay Adoghe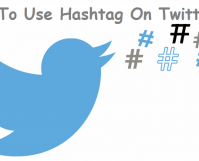 Hello there! You've probably been seeing #Hashtags in every single place at the present time. Twitter, Google+, Instagram, Pinterest, and lots of different social websites use hashtags to create "on the spot" connections with other users. When one more consumer makes use of hashtags to find a special phrase, they are going to see all posts […]
Posted January 11, 2018 by Beejay Adoghe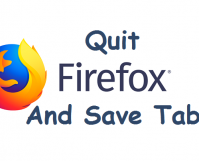 Hey there, do you know you can tweak your Firefox browser to Save tabs even after you exit the browser? Now, Most fans of Firefox that do not know about this will want to learn how to Quit Firefox and Save tabs. This article is dedicated to giving you step by step process on how […]
Posted January 10, 2018 by Beejay Adoghe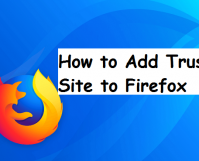 Todays tech-recipe will teach you how you can add the URL of a website to your browser's "trusted sites" list. Any website on "trusted websites" record will not have cookies, notifications, or pop-ups blocked by using your browser's protection settings.
Posted January 9, 2018 by Beejay Adoghe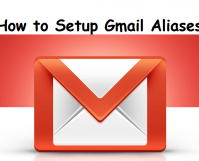 Hello Everyone! (practically everyone) makes use of Gmail. Some people best use Gmail. An inbox can rapidly suppose like everlasting pandemonium, with work, personal, and some other messages all flooding into the identical place (one email). You can set an Alias and use Gmail to send from your other Email addresses. Cool right?
Posted January 7, 2018 by Beejay Adoghe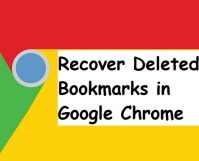 Bookmarks are important links that either enforce our do it later attitude. One thing is for sure, we all need our bookmarks to survive the internet hustle. So imagine what life would be like if you somehow lose or delete them. Whether it happened in a moment of indecision or with the slip of a […]
Posted January 6, 2018 by Leomar Umpad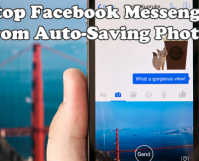 The Facebook Messenger has an option to automatically save all photos sent to your phone. This feature can be helpful so your phone won't need to download photos everytime you open your device's Messenger. However, the photos can accumulate over time. These photos can take up your phone's space. Also, auto-downloaded photos make it hard […]