Posted April 29, 2016 by Ashley Blood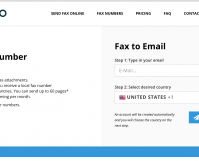 When was the last time you saw a fax machine? Fax machines are rather antiquated technology, but all the doctors offices and businesses that are stuck in the 1980's and still use them make life difficult for the rest of us. I used to make trips to the public library to fax required documents for job […]
Posted April 27, 2016 by Leomar Umpad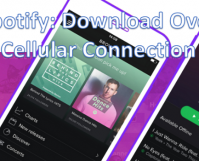 Spotify is a music application that allows you to search for songs, create playlists and discover new music, including tunes that are starting to move up the charts. Spotify is free for everyone, but you can upgrade to a premium account and enjoy additional perks. One of the advantages of getting a premium account is […]
Posted April 23, 2016 by Lê Hoàng
Similar to Facebook, YouTube supports live streaming. However, this feature is disabled by default. If you want to use it to engage more with your subscribers, follow the steps in this tutorial to enable it for your YouTube account.
Posted April 19, 2016 by Lê Hoàng
If you always save your uploaded videos into different playlists, you can follow custom rules to configure YouTube to add videos to playlists automatically. This feature can save you a lot of time, and your videos are always organized.
Posted April 17, 2016 by Lê Hoàng
If you receive a large number of messages on your Facebook page every day, the inbox will become unmanageable pretty fast. To avoid scrolling through a long list of conversations to find what you want, you may add labels so that you can filter them out later. Continue reading to find out how to filter […]
Posted April 13, 2016 by Lê Hoàng
When you greet customers automatically on a Facebook Page, it gives them a good impression of your service. You can also take advantage of this feature to redirect customers to your frequently asked questions page or display a public announcement about temporary changes in your services that might affect the reply time. An automatic greeting, […]
Posted April 12, 2016 by Lê Hoàng
When you have to interact with many customers in a day, remembering their information for further support can be a huge pain. Even though the information is still available in the conversation, you may have to scroll up a lot to read it again, which is time-consuming. Typing your customers' information into a separate app […]
Posted April 11, 2016 by Leomar Umpad
Aside from the messaging, chatting, and video calling functions, Facebook Messenger packs a lot hidden features. In a previous tutorial, I explained how to play a secret chess game on Facebook Messenger. If chess is not your game, Messenger also offers a hidden basketball game. This tutorial will teach you how to play the secret […]
Posted April 9, 2016 by Lê Hoàng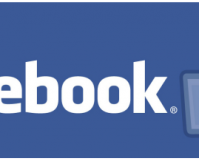 Supporting a large number of customers on your Facebook page each day can be exhausting. Depending on your business, you may typically start conversations with your customers with similar statements, questions, or answers. If this is the case, creating a list of frequently used replies can save you time by eliminating the need to type […]
Posted April 8, 2016 by Lê Hoàng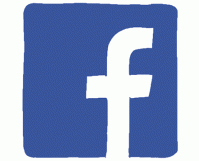 If your Facebook page attracts users from many countries around the world, writing your posts in multiple languages is a good idea. Writing posts in the same languages that your readers speak will also help your posts have higher visibility on their timelines. Continue reading to find out how to write a post in multiple […]