Posted September 25, 2016 by Leomar Umpad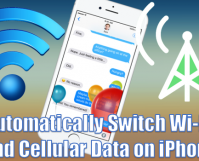 For those who have an internet connection for both Wi-Fi and cellular data, manually switching between the two may not be an issue. For those who do not, problems arise when you are surfing the internet with your Wi-Fi connection, and then the Wi-Fi's connectivity suddenly slows down. You either have to sit and wait […]
Posted September 24, 2016 by Ashley Blood
Creating a drop down list in Google Sheets using data validation is pretty simple. When a cell has data validation applied to it, people who use your spreadsheet will be able to select a value for the cell based on a list that you create. You can refer to the content selected in other cells, […]
Posted September 7, 2016 by Leomar Umpad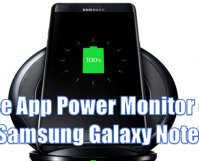 Smartphone performance appears to have reached a plateau. With manufacturers trying to win the specs war, most of the flagship phone's have reached a point where there is little to improve. The game has risen to a whole new level with a focus on features, aesthetics, and battery life. As developers are pushing smartphones to […]
Posted August 30, 2016 by Leomar Umpad
With the introduction of the Note7, Samsung has focused more on phone security. Boasting the industry's first iris scanner, the Galaxy Note7 simplifies how your unlock your phone while keeping your phone secure. In addition to the much anticipated iris scanner, Samsung has introduced Secure Folder. Secure folder stores and hides your personal content such […]
Posted August 26, 2016 by Ashley Blood
If a Facebook Messenger thread has a date and time in it, you can use that to create a reminder for everyone who is included in the thread. The reminder will be sent through Messenger to everyone who is in on the conversation.
Posted August 18, 2016 by Lê Hoàng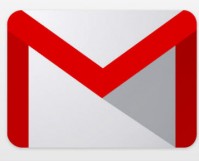 An email signature, which often appears at the end of an email message, contains information such as the sender's name, contact information, website addresses, etc. This information can be set once and attached automatically to your email messages when you send them. While it is a useful feature, it is not turned on by default. However, […]
Posted August 17, 2016 by Leomar Umpad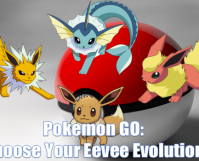 Evolving Pokemon is one of the features of Pokemon GO. Unlike previous versions of the game, you do not need to level up your Pokemon to evolve it into its more advanced form. You only need Pokemon candies for the specific monster that you want to evolve. Tech-Recipes has a specific tutorial on how to […]
Posted August 16, 2016 by Leomar Umpad
The iris scanner is perhaps the most unique feature of the Samsung Galaxy Note 7 and is a security upgrade from the classic fingerprint scanner. When using the iris scanner, you do not need to press anything to unlock the screen of your Note 7. You simply look at your phone's iris scanner, and the […]
Posted August 13, 2016 by Lê Hoàng
As your Pokémon Go collection grows, you may see monsters with names that are hard to remember. Luckily, the names of the Pokémon can be changed easily from inside the game. Let's find out how.
Posted August 11, 2016 by Lê Hoàng
When you create a Pokemon Go account, the game asks you to create a nickname so that other people can refer to you under that name instead of your real name on Google. As the game is so popular, many cool and creative nicknames have already been taken, and registering a nickname for yourself usually […]