The 'Apple iPhone' Archives
Posted May 8, 2015 by Leomar Umpad
iPhone's built-in Camera app has the ability to record slow motion videos. iPhone 5S users can record at 120 FPS (frames-per-second) while iPhone 6 and iPhone 6 Plus users have an extra 240 FPS mode. Aside from recording slow motion videos with amazingly smooth quality, the feature lets you choose a certain part of the […]
Posted May 6, 2015 by Lê Hoàng
By default, the Notification Center and Today view on your iPhone can be accessed even when the phone is locked. While this feature is convenient, it may expose sensitive information to anyone holding your phone. Fortunately, you can block access to both if you want.
Posted May 5, 2015 by Walker Rowe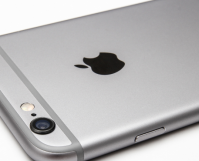 No one should be using iPhone's physical storage to store contacts anymore. iCloud has made that obsolete. These instructions explain how contacts are stored on your iPhone and how you can recover those from your iCloud account if you lose them.
Posted April 29, 2015 by Lê Hoàng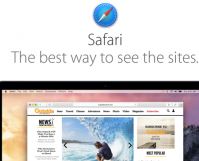 If you have always saved your accounts' passwords when logging into websites using Safari on your iPhone, you can view the passwords in plain text whenever you want. This can be very helpful when you forget them.
Posted April 19, 2015 by Lê Hoàng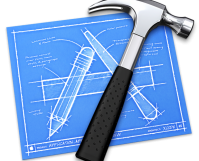 If your app uses iOS features such location, photo, microphone, etc., it is required that you implement methods to request for permission from the user before your app can actually work. Depending on how the user decides, your app will have to change accordingly. To ensure that the changes work properly, you will have to […]
Posted April 17, 2015 by Walker Rowe
Microsoft OneDrive gives you 1 TB of storage free (i.e., 1,000 GB). That is 200 times what Apple iCloud (5 GB) and 65 times what Google Drive (15 GB) give you for free. After that, you have to pay for additional storage.  To take advantage of OneDrive's storage space, just create a free Microsoft account at https://onedrive.live.com/.
Posted April 14, 2015 by Lê Hoàng
In the past, iOS users could download free apps without being asked for a password. However, recent iOS updates force users to type their passwords every time they download apps from the store, no matter if it is a paid app or not. This change has upset a lot of people, especially those using iPhones […]
Posted March 24, 2015 by Leomar Umpad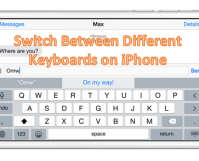 For years, Apple has restricted the use of third-party keyboards on iPhones. Though there are workarounds to this issue (i.e. jailbreaking your iPhone), users who do not want to void their warranty try to avoid them. Now, Apple has opened its doors to third-party keyboard developers. You can replace your default iPhone keyboard with other […]
Posted March 15, 2015 by Lê Hoàng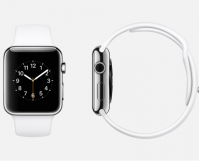 By default, Xcode only offers a limited number of fonts for creating Apple Watch apps. Developers who want more elaborate fonts are required to add them manually to the project and change them through code. Here is how to do it.
Posted March 10, 2015 by Leomar Umpad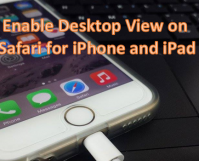 iOS 8 has made many improvements to Apple's built-in browser. Safari supports the mobile version of websites quite well. However, no matter now well a site's mobile version fits into a handheld device's smaller screen, there are instances when you want to view the desktop version instead. Searching through Safari may lead you nowhere unless […]