The 'Apple iPhone' Archives
Posted November 25, 2014 by Leomar Umpad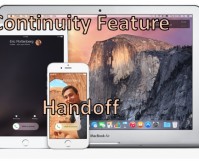 One of the most beautiful features of Apple devices is that they seem to work seamlessly with each other. You can update the music files on your PC or Mac, and the changes will be implemented on your iPhone or iPod, too. Now, Apple has gone a step further by allowing you to work between devices. Using a […]
Posted November 22, 2014 by Walker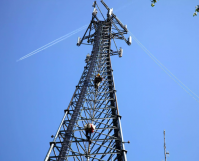 Cell phone companies typically do not offer unlimited data plans anymore.  Unlimited plans were offered in some markets when only 3G was available, but with 4G, users can use up large amounts of GB in a short time.  This usage creates a strain on the cellular network as its capacity is not unlimited. Also, in […]
Posted November 11, 2014 by Leomar Umpad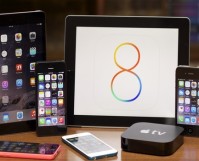 With the introduction of iPhone 6 comes iPhone's new operating system, iOS 8. During the early years of iPhone, it took a few months, after the introduction of a new firmware, before the device could be jailbroken. Now, it only takes a few days for the Pangu team to release the tool that is used to jailbreak newer versions […]
Posted November 11, 2014 by Leomar Umpad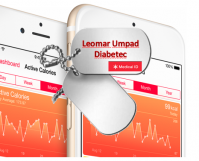 iPhone 6 has a feature called Medical ID that allows you to enter information about yourself that can be useful during medical emergencies. This includes the name and phone number of a family member or friend that you want to be contacted in the event that you have a medical crisis. Based on your preference, you can […]
Posted November 7, 2014 by Lê Hoàng
If one of your friends needs help troubleshooting problems on his iPhone and you cannot meet him in person, sending a video to him explaining how to fix the issues would be helpful. Here's how you can do it without jailbreaking your device.
Posted October 25, 2014 by Walker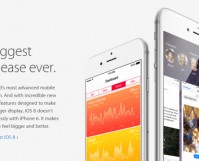 With iOS8,  Apple has allowed the wildly-popular Android Swype keyboard onto the iPhone and iPad.  Swype lets you drag your finger across the keyboard keys to write instead of typing.  You can write much faster this way. This feature has long been available on Android and supports many languages there including difficult-to-type languages, like Hindi. […]
Posted October 13, 2014 by Lê Hoàng
Receiving repetitive messages or calls from strangers on your phone can be frustrating. If this has become a frequent annoyance to you, consider blocking those spamming numbers. The steps provided in this tutorial will show you how to do it on an iPhone or iPad, without any third-party software.
Posted October 8, 2014 by Lê Hoàng
Since the release of iOS 8, Apple has added a way to allow up to six members of your family to share digital purchases such as music, apps, movies, books, and TV shows without sharing an Apple ID and password.  This feature is especially cost-effective because you do not need to make the same purchases […]
Posted October 6, 2014 by Lê Hoàng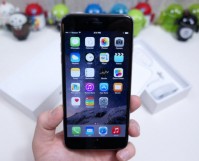 Sharing photos and videos has always been a popular feature of the iPhone and iPad. In the past, the Share feature was limited to system apps only. Fortunately, with the release of iOS 8, third-party apps are now allowed to handle the items. However, you may find you have too many apps or actions in […]
Posted October 2, 2014 by Lê Hoàng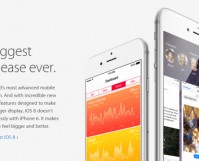 If you have just updated your iPhone or iPad to iOS 8, you probably noticed that the app switcher, which can be launched by double-pressing the home button, is now showing a list of people whom you contacted recently. iPhone users may find this feature helpful since it lets them quickly locate and call or send […]