The 'Apple iPhone' Archives
Posted December 18, 2014 by Lê Hoàng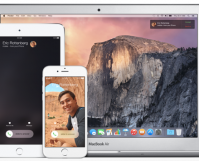 The Continuity feature on OS X Yosemite lets you send and receive normal text messages and even make calls from your iPhone on your Mac. Here is how to set it up.
Posted December 10, 2014 by Lê Hoàng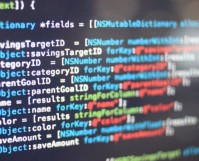 The error "This class is not key value coding-compliant for the key" is a common problem for iOS developers which causes an app to crash right at launch. Read on to find out the solution to the issue.
Posted December 8, 2014 by Lê Hoàng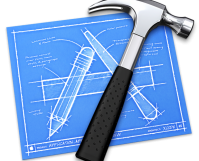 Since the release of Xcode 6.2, the Is Initial View Controller has been removed from the Utilities panel. Here is the new way to set the initial view manually in Xcode.
Posted December 6, 2014 by Lê Hoàng
When you use the Touch ID feature on the iPhone to add your fingerprint as a method of unlocking the device, it only asks you to provide one fingerprint, which means you can unlock the phone with that finger only. Luckily, it is possible to register more fingerprints to the system so that you can […]
Posted December 4, 2014 by Leomar Umpad
Sending files from your Mac to other nearby Mac and iOS devices is easier with AirDrop. Originally a feature for Mac, AirDrop comes with the update from OS X Yosemite and now supports the transferring of files to iOS devices. Learn how you can share files between your Mac and iOS devices here.
Posted November 26, 2014 by Leomar Umpad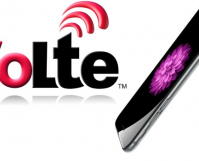 Voice over LTE (VoLTE) is a feature on the iPhone 6 and iPhone 6 Plus that allows you to make high-quality phone calls over an LTE connection. The recipient also must be using a phone that supports VoLTE and should be connected to an LTE connection for the call to go through. We will show […]
Posted November 25, 2014 by Leomar Umpad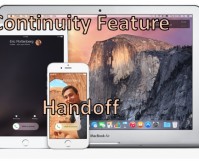 One of the most beautiful features of Apple devices is that they seem to work seamlessly with each other. You can update the music files on your PC or Mac, and the changes will be implemented on your iPhone or iPod, too. Now, Apple has gone a step further by allowing you to work between devices. Using a […]
Posted November 22, 2014 by Walker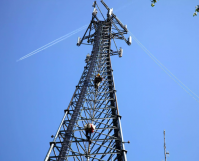 Cell phone companies typically do not offer unlimited data plans anymore.  Unlimited plans were offered in some markets when only 3G was available, but with 4G, users can use up large amounts of GB in a short time.  This usage creates a strain on the cellular network as its capacity is not unlimited. Also, in […]
Posted November 11, 2014 by Leomar Umpad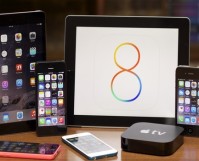 With the introduction of iPhone 6 comes iPhone's new operating system, iOS 8. During the early years of iPhone, it took a few months, after the introduction of a new firmware, before the device could be jailbroken. Now, it only takes a few days for the Pangu team to release the tool that is used to jailbreak newer versions […]
Posted November 11, 2014 by Leomar Umpad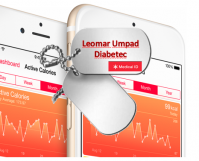 iPhone 6 has a feature called Medical ID that allows you to enter information about yourself that can be useful during medical emergencies. This includes the name and phone number of a family member or friend that you want to be contacted in the event that you have a medical crisis. Based on your preference, you can […]