The 'Apple iPhone' Archives
Posted March 15, 2018 by Leomar Umpad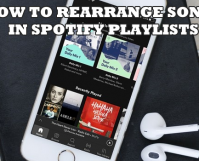 Spotify is one of the best music service apps right now. As convenient it is to download, save, and play music and playlist, there is a little confusion on how to rearrange songs in a Playlist on Spotify. This article will teach you how to rearrange songs in Spotify playlists.
Posted March 14, 2018 by Leomar Umpad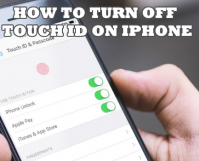 iPhone's Touch ID allows you to use a pre-registered fingerprint to automate actions such as unlocking your iPhone, paying via ApplePay or downloading apps in iTunes and the App Store. As convenient as the feature as it seems, there is a downside to Touch ID. Touch ID is less secure than the passcode and password. […]
Posted March 13, 2018 by Leomar Umpad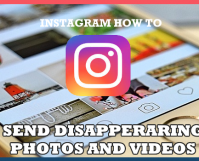 Aside from the regular direct messaging function, you can send disappearing photos and videos on Instagram. This article will take you on the step-by-step procedure.
Posted March 9, 2018 by Leomar Umpad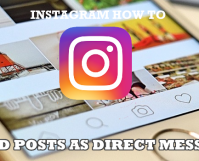 Have you experienced the urge to inform someone about the post you see on Instagram but it's too difficult to describe by words what the whole post is all about? Calm yourself because Instagram got you a solution. Using the Instagram Direct, you can now send exactly the whole post you want to share. This […]
Posted March 6, 2018 by Leomar Umpad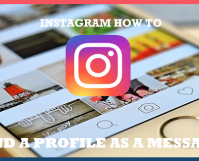 Are you using the Instagram direct message? Did you know that you can send not only messages using that feature? There are a lot of things you can share using the direct message on Instagram. You can use the direct message feature to help your friend find the right accounts he can follow on Instagram […]
Posted March 4, 2018 by Leomar Umpad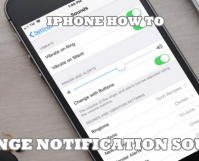 You can set a customized iPhone notification sound to have a personalized and unique ringtone and text tone. You can also change a notification's volume to a lower or higher sound level. This article will teach you how to change iPhone notification sound.
Posted March 3, 2018 by Leomar Umpad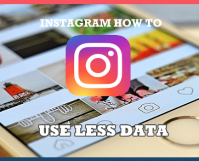 Instagram, undoubtedly, is one of the more popular social media apps. Since Instagram is leaning more on posting pictures and videos, the app may consume a considerable amount of data. This may not be an issue if you are connected to a Wi-Fi connection or you are on an unlimited data plan. However, for those […]
Posted March 1, 2018 by Leomar Umpad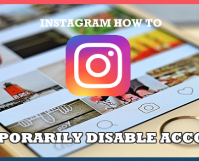 Keeping your Instagram account active needs a regular time allotted for it. If you are planning to permanently remove your account, take note that doing so will also delete your photos, videos and other data saved in your profile. In addition, you can't use the same username you've used. Most of all, you will lose […]
Posted February 28, 2018 by Leomar Umpad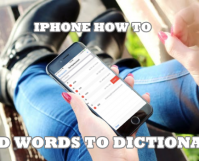 iPhone's auto-correct feature has been known for automatically replacing words as it sees appropriate. The auto-correct feature gained a not-so-good reputation because of auto-replacement of words that resulted in funny, awkward, and even shameful conversation. By learning how to add words to iPhone dictionary, you will be teaching your device to recognize the word and […]
Posted February 12, 2018 by Leomar Umpad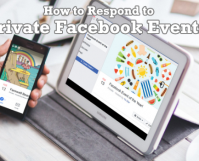 Facebook Events allow people to organize events and activities to celebrate something, support a certain cause, and gather people for any activity. Facebook Events can be public and private. Private Facebook Events are exclusive to people who are invited to it. If ever you get one, this article will guide you how to respond to […]
Posted February 11, 2018 by Leomar Umpad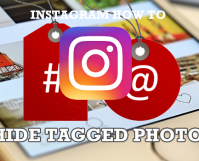 Have you experienced an awkward moment because of a photo on your Instagram profile? Then this article is for you! Learn how to hide tagged photos on Instagram and get rid of photos of you being tagged without your knowledge and approval.
Posted February 9, 2018 by Leomar Umpad
If you blocked someone on Instagram and you are now clueless on how to reverse the action, then this article is for you. Here, we will discuss the two different ways to unblock someone on Instagram.