The 'Apple iPhone' Archives
Posted June 27, 2015 by Lê Hoàng
Since iOS 9, the Notes app has been enhanced with lots of new features such as the ability to change text style and add checklists and multimedia files. Learn how to use them all in this tutorial.
Posted June 23, 2015 by Lê Hoàng
If the charge on your iPhone's battery is running out too quickly, follow the steps in this tutorial to get a few extra hours for your phone without using any third-party apps.
Posted June 12, 2015 by Leomar Umpad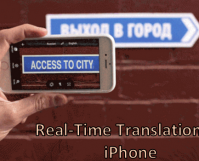 Have you ever tried going through the owner's manual for a device only to find that it is in another language? Now, how are you supposed to understand it? Imagine dining at a restaurant abroad and the waiter, who does not speak English, hands you a menu written in the local language. If you ever […]
Posted June 9, 2015 by Lê Hoàng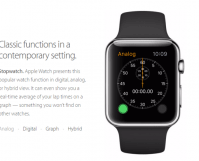 Since the Apple Watch is quite small, using a keyboard for replying to text messages would be awkward. To solve this problem, Apple provides two methods to send messages from your watch: predefined messages and voice-dictation. While voice-dictation is helpful for sending long messages, predefined messages can be handy when the message you want to send […]
Posted June 8, 2015 by Leomar Umpad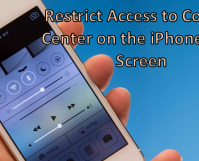 Control Center on iOS is a very handy feature that allows you to have easier access to some settings and applications on your iPhone. With Control Center, you can enable features such as Flight Mode, Wi-Fi radio, Bluetooth radio, Do Not Disturb mode and the screen orientation. You can also control music and volume levels […]
Posted June 6, 2015 by Leomar Umpad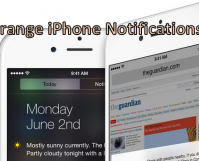 The Notification Center of the iPhone lets you know when you have messages and phone alerts. Reading an email notification informing you that a class or a meeting for the next day has been canceled is important. However, it can be frustrating when you have left your phone for hours and then see that you […]
Posted May 26, 2015 by Leomar Umpad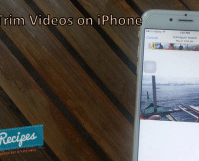 iPhone 6's new 8-megapixel iSight camera with auto-focus makes the device suitable not only for taking still pictures but also for capturing video moments. Sometimes, you may get so carried away with taking a video that you manage to record a full hour. Now, how will you be able to upload a video that size […]
Posted May 8, 2015 by Leomar Umpad
iPhone's built-in Camera app has the ability to record slow motion videos. iPhone 5S users can record at 120 FPS (frames-per-second) while iPhone 6 and iPhone 6 Plus users have an extra 240 FPS mode. Aside from recording slow motion videos with amazingly smooth quality, the feature lets you choose a certain part of the […]
Posted May 6, 2015 by Lê Hoàng
By default, the Notification Center and Today view on your iPhone can be accessed even when the phone is locked. While this feature is convenient, it may expose sensitive information to anyone holding your phone. Fortunately, you can block access to both if you want.
Posted May 5, 2015 by Walker Rowe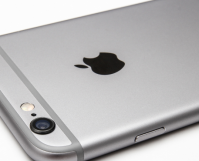 No one should be using iPhone's physical storage to store contacts anymore. iCloud has made that obsolete. These instructions explain how contacts are stored on your iPhone and how you can recover those from your iCloud account if you lose them.