The 'Apple iPhone' Archives
Posted November 15, 2017 by Leomar Umpad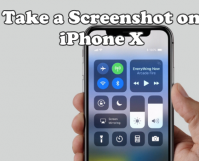 Since Apple has ditched the Home button on their latest iPhone device, taking a screenshot on iPhone X has changed by a bit. Here's how to take one.
Posted November 14, 2017 by Leomar Umpad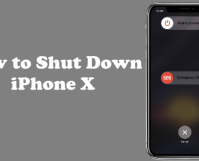 Restarting, rebooting, and power cycling are some of the common terms people use when they refer to a device being turned off and then turned on again. For most of the time, turning on and off a device is intuitive leaning to the side of basic. The process usually involves either pressing or holding the […]
Posted November 13, 2017 by Leomar Umpad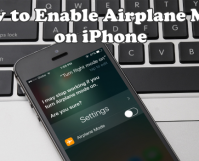 Airplane Mode or also known as Flight mode allows you to block your phone's signal. Thus, incoming and outgoing services that need signal reception won't be possible. It will affect your cellular data as well. Yet, there are some instances that airplane mode is necessary. As it was named for, the best scenario would be […]
Posted November 12, 2017 by Leomar Umpad
Learn how to change the date, time, and timezone on your iPhone. This article teaches you how to change the date and time on iPhone.
Posted November 11, 2017 by Leomar Umpad
Do you often allow other people to use your iPhone? Do you always find your kids browsing, swiping and sometimes deleting important files on your iPhone? Are you tired restraining them not to open anything aside from their favorite app on your phone? Here is good news. It's now available on iPhone. The strictly use-one-app […]
Posted November 10, 2017 by Leomar Umpad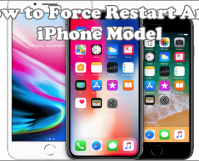 If you experience a frozen and unresponsive iPhone, doing a force restart might fix the issue. This article will teach you how to force restart any iPhone model. From the latest iPhone X to the older iPhone models, we got you covered.
Posted November 9, 2017 by Leomar Umpad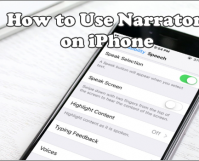 Are you having a hard time typing a single text on your iPhone? Not really sure if you typed the correct letters? Do you have a poor eyesight? If you answer all the questions with a "Yes", we've got you a solution.
Posted November 9, 2017 by Leomar Umpad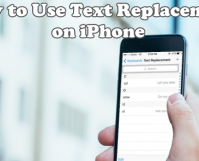 Use Text Replacement on iPhone and keep your typing time lesser and more productive. Learn how to use the feature here.
Posted November 8, 2017 by Leomar Umpad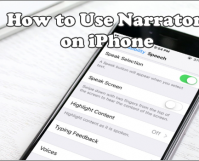 Sometimes, the iPhone can be a distraction. You can use the Do Not Disturb feature to block any notification while your iPhone's screen is turned off. However, there are certain people whom you want to contact you regardless if you are sleeping or doing something important. This article will discuss how to allow specific people […]
Posted November 7, 2017 by Leomar Umpad
Whether you are for or against the auto-capitalization on iPhone, this article will help how to enable or disable the feature.
Posted November 5, 2017 by Leomar Umpad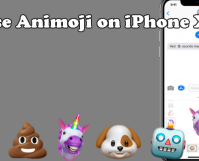 Apple has upgraded the emoji and introduced Animoji in the iPhone X. Animoji, as the name suggests, are animated emojis that use your voice and facial instructions to come up with a personalized emoticon. This article will discuss how to create and send Animojis, make your Animoji stickers, and save Animoji to your iPhone X. […]
Posted November 4, 2017 by Leomar Umpad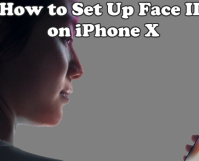 The iPhone X has arrived! Pronounce as iPhone "Ten", iPhone X is considered Apple's tenth-anniversary phone as it has been ten years since the introduction of iPhone to the world. One of iPhone X's most anticipated feature is the Face ID. The Face ID feature on the iPhone X has multiple functions including signing into […]