Posted November 15, 2015 by Lê Hoàng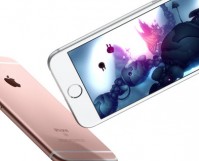 If you have misplaced your iPhone somewhere in your house, you could use iCloud's Find My iPhone feature to play a sound remotely to find it. However, this solution requires too many steps and may not even be possible if you have no internet service in the house. Luckily, if you own an Apple Watch, […]
Posted November 13, 2015 by Leomar Umpad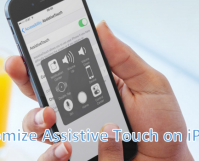 Assistive Touch on iPhone is a small, yet powerful tool that can help you with your daily cell phone use. Once you have enabled Assistive Touch on iPhone, you can perform specific functions on your phone without pressing any physical keys. If you are the type who usually takes screenshots on iPhone, the Home+Power button […]
Posted November 7, 2015 by Leomar Umpad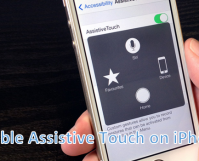 Since its introduction with iOS 5 in 2012, Assistive Touch has become one of the most practical and helpful features on the iPhone. One reason for this is that it can be used as an alternative for all of your phone's physical buttons. In fact, you can use your iPhone with a broken Power button […]
Posted November 4, 2015 by Ashley Blood
If you are like most users, you are inundated with web content every day. You scroll through countless videos and articles on Facebook, news sites, blogs, twitter, and more. However, you probably find that on there is too much information to get through in one sitting. One solution for quickly and easily saving content to […]
Posted October 31, 2015 by Lê Hoàng
If you deleted important files or contacts in your iCloud drive by accident, you can still recover them because the default delete action in iCloud only moves the files to a special place that stores them for the next 30 days before truly deleting them. Continue reading for steps to recover your files.
Posted October 27, 2015 by Leomar Umpad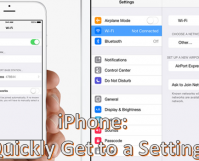 Your iPhone's Settings option contains features and functionalities that you can set or adjust in order to control your device's behavior. To make Settings easier to navigate, functions are grouped into options. Each option contains sub-options that are related to each other. Though the phone's options and settings are optimally organized, one can easily get […]
Posted October 26, 2015 by Ashley Blood
This morning I discovered that my iPhone's memory was full. The biggest culprit was Photos, which is typical for most iPhone users. I went ahead and deleted all my photos because they all automatically back up to Google Photos. (Read my article on how to set up that free service here.) Deleting my 200+ pictures and […]
Posted October 22, 2015 by Ashley Blood
Google Sheets is a free alternative to Microsoft Excel that has a mobile and web version. Sheets does not have the full functionality of Excel, but it works well with the touch interface of a mobile phone. Although I would not use Sheets to manage large datasets or do any serious computation, it has the […]
Posted October 15, 2015 by Ashley Blood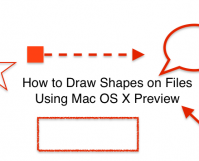 Preview is Mac's default app for viewing files such as PDFs, JPEGs, PNGs, and most other image files. Preview has tools that allow you to draw shapes such as arrows, stars, and rectangles onto your image. You can even mask or magnify part of your file. This allows you to annotate your file visually.
Posted October 14, 2015 by Leomar Umpad
You can now convert webpages to PDF on iPhone using a special function in Safari. Whether you want to retain a copy of the webpage in PDF format or use the saved PDF for future reference, converting a webpage to a PDF file is fast and easy. You do not need to use third-party applications […]