Posted May 24, 2015 by Lê Hoàng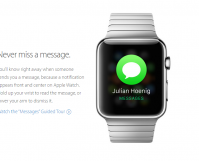 Since the screen of the Apple Watch is very small, reading text on it can be difficult for many people, especially those with vision problems. Luckily, you can manually increase the font size of apps so that you can read the text more easily without moving the watch closer to your face.
Posted May 19, 2015 by Lê Hoàng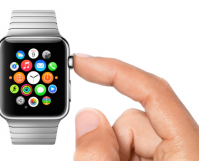 By default, when you use an app on the Apple Watch and then the screen goes off for a few minutes, the watch will switch to the watch face the next time you look at the screen. Even though you can always go back to the last used app by double-pressing the Digital Crown, it […]
Posted May 17, 2015 by Lê Hoàng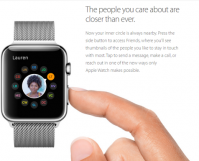 Besides the Digital Crown, Apple Watch has another button located on the side of the watch that enables you to communicate quickly with your friends. When you press this button, you will see a list of friends that you contact most, and then you will be able to make a phone call or send a […]
Posted May 15, 2015 by Lê Hoàng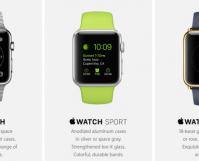 Besides controlling the music playing on your iPhone or on iTunes, the Apple Watch can also play music files stored on the watch itself without having to connect to your phone. However, none of your music is synced to the watch by default. You have to select the playlists manually.
Posted May 15, 2015 by Lê Hoàng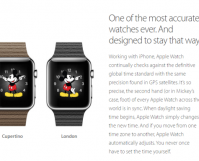 On the Apple Watch, Glances are like mini versions of full apps and provide summaries of key content from the apps you use most frequently. Glances can be accessed by swiping up from the watch face. Since a Glance takes up the whole screen, it may take several swipes to the left to access the […]
Posted May 9, 2015 by Lê Hoàng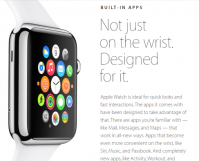 By default, all notifications that are shown on your iPhone can also be shown on your Apple Watch. Showing all your notifications on your Apple watch is not a good idea because the notifications that are useful on your iPhone may not be useful on the watch. For example, notifications coming from your favorite games may not […]
Posted May 8, 2015 by Lê Hoàng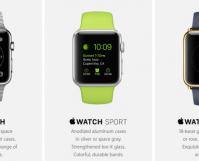 Since the Apple Watch's screen is very small, navigating around and opening apps may be a troublesome task for people with big fingers. To make things easier, you can rearrange the app layout to place frequently-used apps around the center of the layout. At the center, the icons of the chosen apps are already at […]
Posted May 8, 2015 by Leomar Umpad
iPhone's built-in Camera app has the ability to record slow motion videos. iPhone 5S users can record at 120 FPS (frames-per-second) while iPhone 6 and iPhone 6 Plus users have an extra 240 FPS mode. Aside from recording slow motion videos with amazingly smooth quality, the feature lets you choose a certain part of the […]
Posted May 6, 2015 by Lê Hoàng
By default, the Notification Center and Today view on your iPhone can be accessed even when the phone is locked. While this feature is convenient, it may expose sensitive information to anyone holding your phone. Fortunately, you can block access to both if you want.
Posted May 5, 2015 by Walker Rowe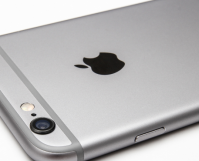 No one should be using iPhone's physical storage to store contacts anymore. iCloud has made that obsolete. These instructions explain how contacts are stored on your iPhone and how you can recover those from your iCloud account if you lose them.