Posted March 3, 2015 by Lê Hoàng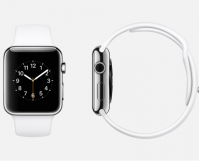 The Glance feature of an Apple Watch app lets users quickly view timely read-only information from your app without even having to open the app. By default, tapping on a Glance screen takes the user straight to the initial view of the app, which is not very helpful in most cases. For example, when a […]
Posted February 28, 2015 by Lê Hoàng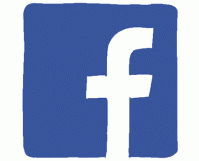 Not only does Facebook let you send lovely stickers to your friends through chat, it also lets you add those stickers to your photos. Here is how to do it on your iPhone or Android phone.
Posted February 27, 2015 by Lê Hoàng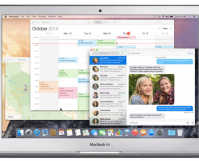 By default, the Mail app in OS X saves your email attachments to the Downloads folder, which means they will be stored along with other files downloaded from the internet (e.g., video files or archive files downloaded using Chrome or FireFox). In most cases, this is not a good idea because you may accidentally delete […]
Posted February 26, 2015 by Lê Hoàng
Today, most free games on the App Store have ads in them. Many of them contain video ads, which eat a lot of your 3G bandwidth. If you are not using an unlimited data plan, these video ads may cause your monthly bill to increase since they use more data than static-image ads. To avoid […]
Posted February 25, 2015 by Walker Rowe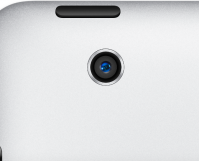 Not many people think of using the iPad to take pictures. Some users even prefer to install third-party cameras, but the camera app that Apple provides gets the job done. In fact, anyone can take good photos with iPad. This tutorial explains the basics of using the iPad's exposure setting and resizing iPad photos.
Posted February 25, 2015 by Leomar Umpad
You can use your iPhone as a mobile Wi-Fi hotspot. By enabling your iPhone's Personal Hotspot feature, you can share your device's internet connection with other Wi-Fi enabled devices that are connected to it. This tutorial contains step-by-step instructions describing how to use your iPhone as a personal Wi-Fi hotspot.
Posted February 24, 2015 by Lê Hoàng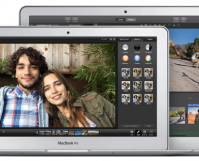 If you are farsighted (hyperopic), chances are the default size of the cursor in OS X may be a little hard to see. Therefore, using the computer is not as easy as it should be. What you can do in this situation is increase the size of the cursor. A setting located in System Preferences […]
Posted February 22, 2015 by Lê Hoàng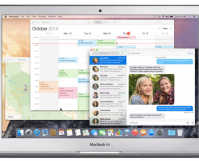 When working with multiple applications in different languages, you may have to switch the keyboard's input source many times. Even though there are keyboard shortcuts to make switching the input source quicker, constantly pressing the keys can still be a huge pain. Luckily, there is a way to force OS X to remember the input source […]
Posted February 21, 2015 by Leomar Umpad
YouTube is a convenient platform for watching your favorite videos online. Whether you want to see your favorite artist's latest music video or tutorials on cooking an egg omelette, YouTube has millions of videos waiting to be watched. YouTube has one requirement though: you need to be connected to the internet to watch the videos. […]
Posted February 19, 2015 by Lê Hoàng
If you pair an Android phone with a MacBook and try to send files, you will notice that it is only possible to send files from the MacBook to the phone. Unfortunately, sending files from the phone to the MacBook does not work. Here is how to set up the Bluetooth connection to send files […]