Posted August 26, 2015 by Leomar Umpad
The Reminders app on your iPhone is a powerful tool which helps you get organized and reminds you of important tasks and events. Creating a reminder gives you a free virtual secretary that will call your attention to significant items on your to-do list. You can edit reminders as information and events change. You can […]
Posted August 23, 2015 by Ashley Blood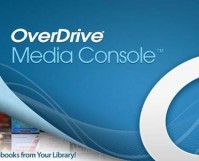 I am a huge fan of eBooks from my public library. Most public libraries now have sizable eBook offerings, and the number of digital titles is increasing every day. Here is the lowdown on how to check out eBooks from your library and download them to your device using the free OverDrive app.
Posted August 18, 2015 by Leomar Umpad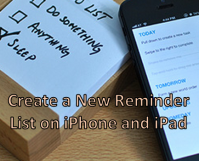 By default, the Reminders app on iPhone shows only one list for all the reminders you create. You can add tasks to this list by creating a new reminder on the Reminders app on your iPhone. As you use the Reminders app, you may wonder if there is a way to group your reminders according […]
Posted August 9, 2015 by Leomar Umpad
iPhone's Reminders app helps you keep track of important dates for tasks that you need to complete. The Reminders app is different from the Calendar app on your iPhone as Reminders is focused more on managing tasks and organizing lists for shopping, planning, etc. The Reminders app for iOS devices can be one powerful tool […]
Posted August 8, 2015 by Ashley Blood
My life changed for the better when I discovered multiple desktops for Mac OS X. I am a multitasker and tend to have several applications running at once. Multiple desktops, sometimes called "spaces," help me stay organized and switch quickly between apps. Here's how to set up multiple desktops on your Mac.
Posted August 5, 2015 by Leomar Umpad
The Reminders app on your iPhone allows you to edit and change the lists and reminders on your phone should you feel the need to revise them. You can edit reminders by changing the name, date, priority, and notes. You can also change how your reminders are arranged and list them according to your preferences. […]
Posted August 1, 2015 by Ashley Blood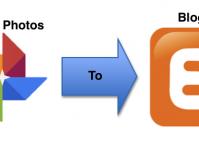 You can move photos from your phone to your blog in several ways. However, if you use Blogger, then the easiest method by far is using the Google Photos App. When you have certain settings adjusted on your phone, Google will automatically back up all of your pictures, and they will be conveniently accessible while […]
Posted July 30, 2015 by Ashley Blood
My husband and I both take a lot of pictures with our phones. If I want a copy of a picture he took, I have to ask him to send it to me, don't I? Actually, I don't. With Google Photos, it is easy to link his account to my devices so that I can view, […]
Posted July 28, 2015 by Leomar Umpad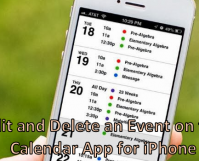 You can use your iPhone as a day planner to organize your busy schedule. The Calendar app on your phone allows you to schedule events and reminders on your iPhone. Calendar events help you keep track of your upcoming plans for the day, week, or month. As your schedule changes, you can make changes to […]
Posted July 28, 2015 by Ashley Blood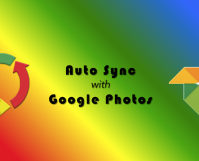 Google Photos is a great option for automatically backing up the photos you take with your phone to the cloud, and it offers unlimited storage for high-quality photos and videos for free. That is hard to beat! On top of that, Google Photos has a built in Assistant that can generate Auto Awesome pictures, movies, and collages […]