Windows 7 comes bundled with quite a few games. These classics such as minesweeper and solitaire can take up valuable hard drive space. If these games are not for you, you can reclaim this room in your system by removing these games from your system.
On my tiny netbook, hard drive space is a premium priority. I need my Windows 7 install running as lean as possible. On some Windows 7 installations over ten games are installed so removing these guys can be very helpful.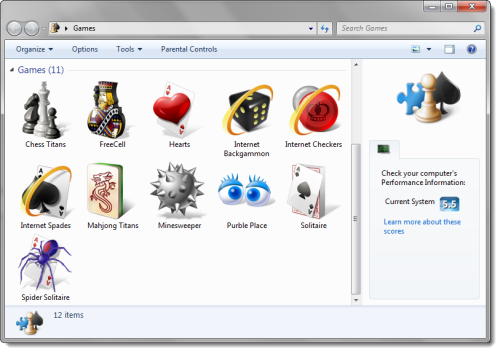 Go to Control Panel -> Programs and  Features. Click on Turn Windows features on or off.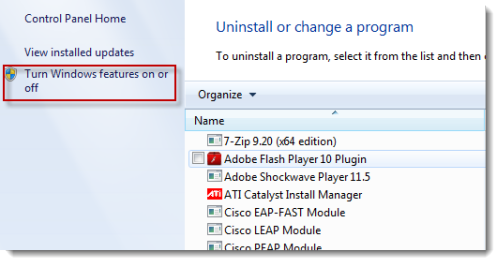 A list of Windows features opens up. In that list, Games is checked. To remove Games un-check the check-box beside it and click on OK. If you want to remove specific games, expand the games folder and deselect the games you want to remove.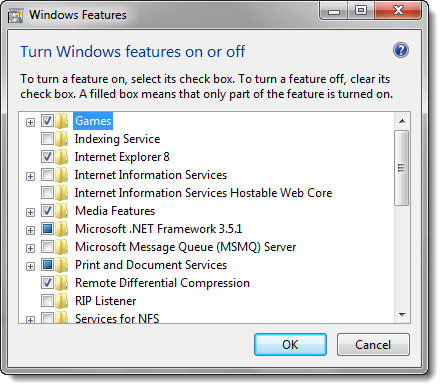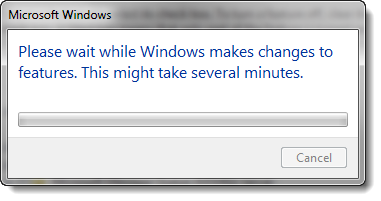 The games (or the games you selected) are now removed from the system.