In Windows 7 multiple open instances of the same application automatically get stacked on one tab. If you have a large number of applications open, this might be a blessing. However, often it is inefficient to find one particular window from a list. This tech-recipe shows how to disable this default Windows 7 feature.

Right click on the taskbar.
Select Properties.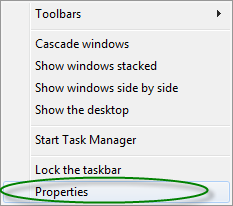 Under Taskbar appearances there is a drop-down menu under taskbar buttons.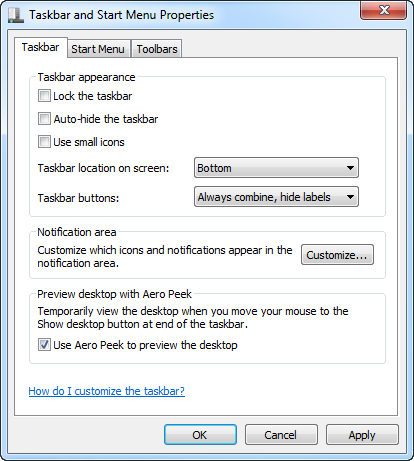 Select the option – Never Combine.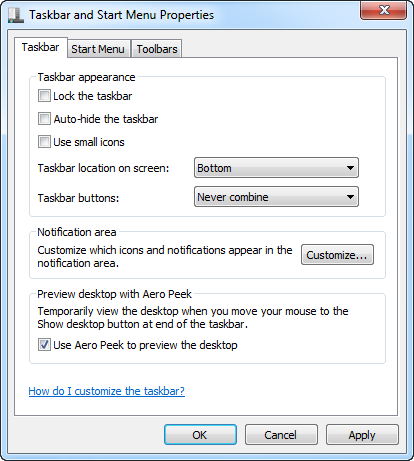 Click on Apply and you are set.

With this feature disabled you may find your taskbar too cluttered when you open many apps. Another alternative is to select the other option  –  Combine when task-bar is full. This will stack multiple instances of the same app when your taskbar becomes filled with applications.