Windows Phone 8 comes with the ability to track down a lost device.
To find the phone, the Find My Phone feature must be enabled. In most cases, you will have this feature turned on when you first set up your device. Obviously, if you have manually turned it off, you cannot find it using the steps in this tutorial.
1. First, head to the Settings section. You can find it in the app list.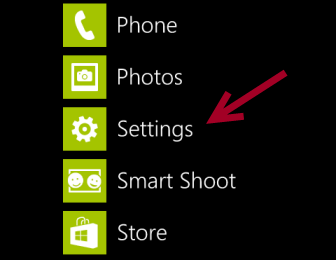 2. In the Settings screen, scroll down and tap on the find my phone option.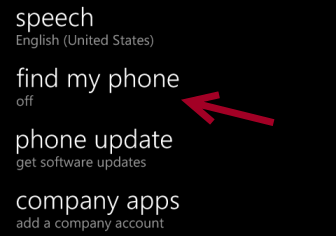 3. Turn the Use Find My Phone option on by moving the slider to the right side. The colored icon indicates that the feature is active.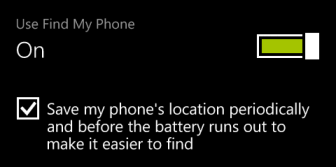 4. Now, head to the Windows Phone Page, and sign in to the current account that you use on your phone. After that, click on your name at the top to expand the menu, and choose Find My Phone.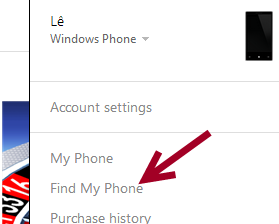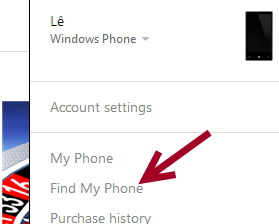 5. In the Find My Phone page, there will be three options on the right side: Ring, Lock and Erase. The job of the first feature is to ring your phone, which is useful when you do not remember where you have left it. The second will let you lock the phone using a PIN code and optionally send a message to your phone. The last one will restore your phone to the factory settings and erase all contents on your phone, including your accounts. After that, you will not be able to locate your phone again because the account will be erased.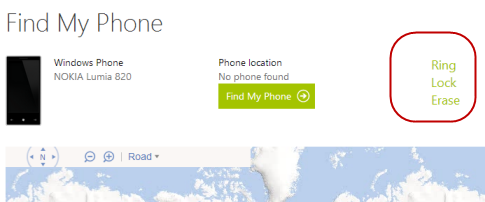 6. If you choose the first option, the website will try to ring your phone. If it is successful, you will receive the message below. Your phone will continue to ring until you or someone else locks it.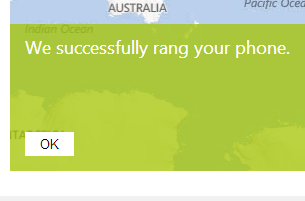 7. With the Lock option, you can lock your phone using a 4-digit PIN code. The additional message will also be helpful if you want to leave your information on the phone's screen, so if someone finds it, they can contact you.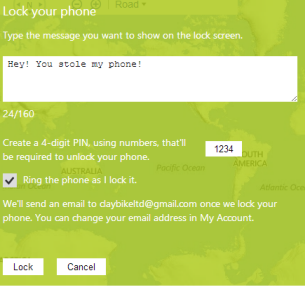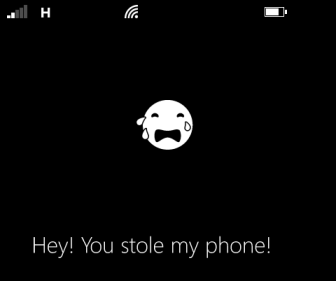 8. The Erase option can be only done once. Please use it only if it is impossible to get your phone back. After erasing, the phone will be restored to the stock firmware.
9. If you leave the location feature on, perhaps the map will help you locate it. Just press the Find my phone button at the top and the location of the phone will be marked on the map.