If you always want to sync all of your music library to your portable device and carry all tracks with you, it is a good idea to make your device auto-sync with the library every time you connect it to your computer. Here is how to set up auto sync in WMP 12. By doing this, you do not have to manually choose what to sync each time you plug the device in.
1. Plug in your device, and make sure it is fully recognized by Windows.
2. Launch WMP 12.
3. If the program is in the Now playing mode, click the small icon at the top of its window to switch to the Library mode.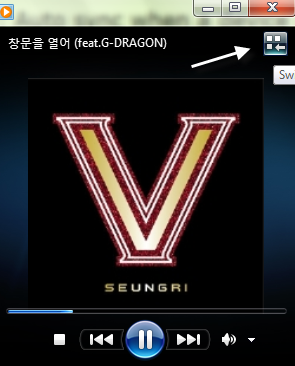 4. When the program has switched to Library mode, go to the Sync tab. You can find this tab at the top right of the program's interface.

5. Click on the drop-down menu under the Sync tab, and choose Set up sync…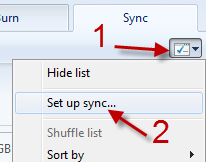 6. In the Device Setup window, check the Sync this device automatically box.

7. Hit OK to save the setting.
Note: To use this feature, your device's storage must be bigger than 4GB, and the entire WMP library has to fit on it.