You can preview certain attachments (those with an available handler) in Outlook. For those users that don't like using this, here's how to disable it.
1. Open Outlook.
2. Go to the Ribbon and click the File button.
3. Select Options.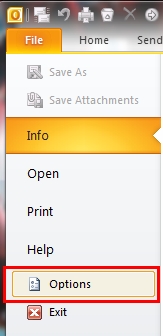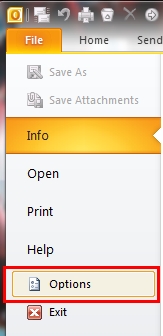 4. Go to the left pane of the Options window and select Trust Center.


5. Go to the right pane and click the Trust Center Settings button.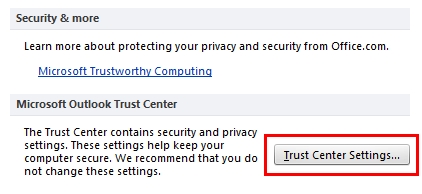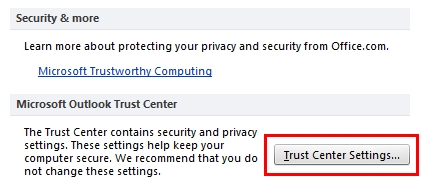 6. In the left pane of the Trust Center window, select Attachment Handling.
7. In the right pane, in the Attachment and Document Preview section, check the Turn off Attachment Preview checkbox.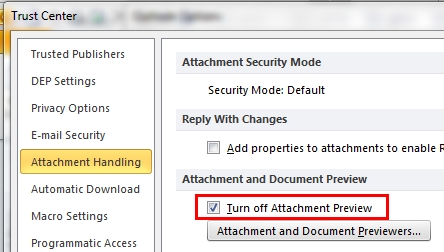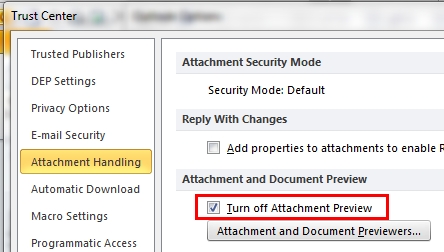 8. Click the OK button.
9. Click the OK button to close the Options window.