The ActiveX Filter feature in Internet Explorer 9 lets users browse the web without ActiveX controls for increased safety. However, most users will create exceptions in order to enjoy sites that require ActiveX features such as Facebook, YouTube, and Twitter. For users with more than one computer, it is very efficient to transfer these same ActiveX filter exceptions to all machines. Here are the steps to export these settings.
Many sites continue to rely upon ActiveX features to bring rich media functions to the browser. However, some people are uncomfortable running ActiveX for security reasons. By creating specific filtering exceptions, users can limit the reach of ActiveX. In an enterprise or multi-computer environment, setting up these exceptions on multiple computers can be facilitated by exporting these exceptions to a .reg file which can then be executed on each target system.
1. Press the Win key + R to open the run box.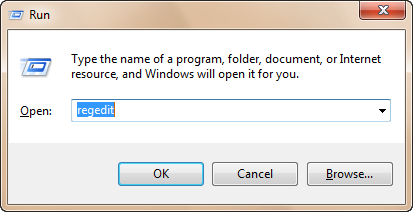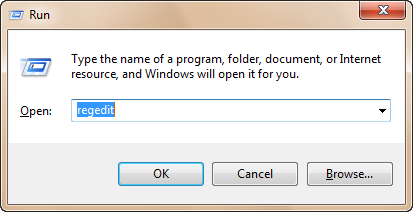 2. Type in regedit and hit Enter to open the Registry Editor window.
3. Go to HKEY_CURRENT_USERSoftwareMicrosoftInternet ExplorerSafetyActiveXFilterExceptions.
4. On the right-side pane is the list of websites that you exclude from the ActiveX filtering setting.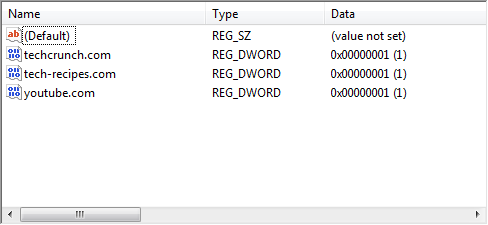 5. Right-click on the ActiveXFilterExceptions key -> Export.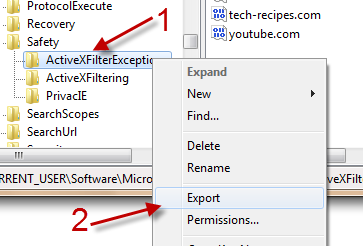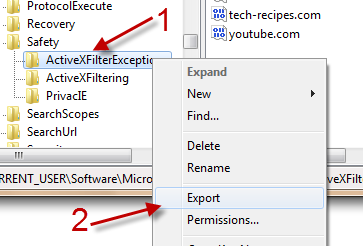 6. Save it as a reg file on your hard drive. Copy the file to the computer to that you want to import the ActiveX filter exceptions.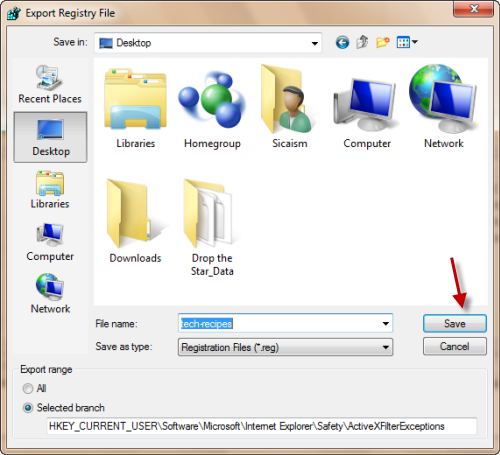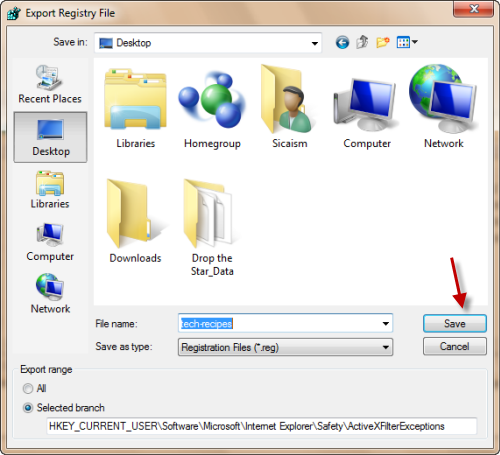 7. On the second computer, double-click on the reg file to merge it to the registry system and you are done.