By default, the Samsung Gear S2 includes a number of quick responses so that you can reply to text messages and email messages on your watch. However, these default responses are generic and formal. Many users may want to delete or customize them to be more personal. Fortunately, this task is rather easy and can be done using the Samsung Gear app that is installed during the watch setup. Continue reading to find out how.
1. Launch the Samsung Gear app on your phone.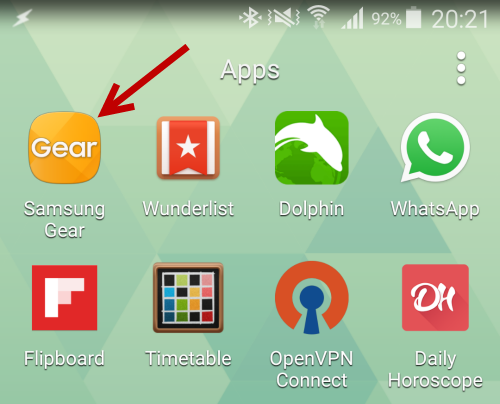 2. Inside the Samsung Gear app, go to Settings. If you do not see a similar layout to the one below, please update the main Samsung Gear app to the latest version using the Galaxy Apps Store. At the time of this writing, the latest version is as follows: 2.2.15111841.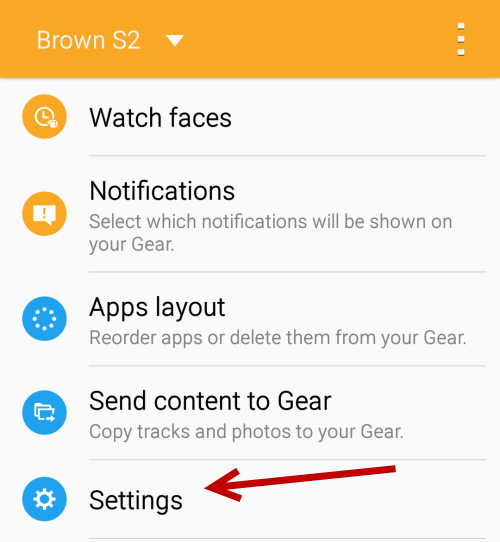 3. You should see the Quick messages option placed at the top of the Settings list. Tap on it to continue.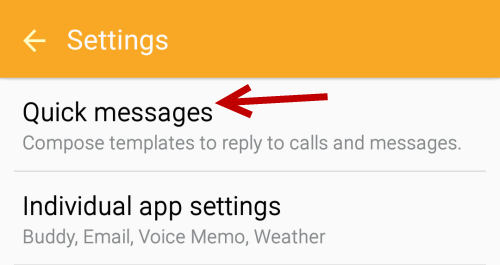 4. After updating the watch software and the Samsung Gear app, there will be two options: General messages and Call-reject messages. General messages will show up when you reply to text messages or email messages, regardless of the context. On the other hand, call-reject messages only appear when you want to reject a call from your phone.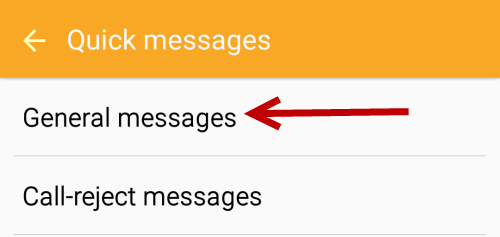 5. No matter which of the options you choose, you will see the following screen. At the top of the screen, there will be a small blank box for you to add new responses. Tapping on this box will open the keyboard. To add your own response to the list, tap the green plus button. If you see any unnecessary messages in the list, simply tap the red minus button to remove it from the list.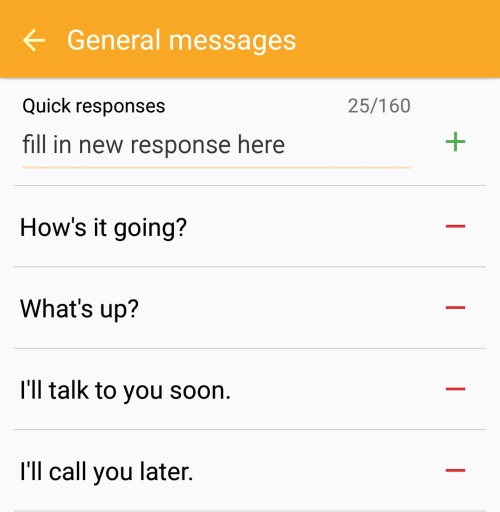 6. Connect your watch to the phone via Bluetooth if you have not. The new responses should be synced to the watch automatically.