Posted September 20, 2013 by Lê Hoàng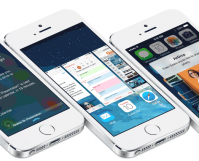 The new flat design in iOS 7 is a welcome change, but for many users, the style is not suitable for their tastes. Beside revamping the interface for all system apps, many interfaces like Control and Notification Center now have a translucent background which exposes the color of the content behind them.
Posted September 17, 2013 by Lê Hoàng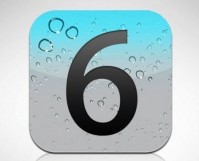 By default, Spotlight Search in iOS can search for results in a wide range of apps. While one search giving you results across all apps is a convenient feature, it may give results from unnecessary apps, and you may have to scroll very far down to get what you need. To keep the returned results […]
Posted August 26, 2013 by Lê Hoàng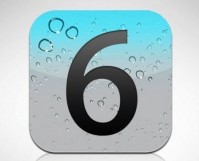 If you let your children play games on your iPhone or iPad, chances are they may accidentally uninstall some of your important apps. To prevent losing all your important apps, you may want to disable the ability to deleting apps on your iOS device. This tutorial will show you how to do it without installing […]
Posted July 23, 2010 by Jimmy S
This recipe will explain how to setup your iPad or iPhone to use Gmail as an Exchange Account and in turn allow you to sync your Google Calendar, Gmail Email and Contacts to Google over Exchange (Push email).  Google has been gracious enough to allow full Exchange and Push support for the iPad and iPhone.
Posted February 16, 2009 by Rob Rogers
Keeping track of time zones can be a bit of a pain, especially if you have friends in foreign countries. The iPod Nano gives you a convenient fix for this by allowing you to have additional clocks that can display the time with different time zones.
Posted February 24, 2007 by Quinn McHenry
Bigger iPods have a hold switch which prevents unintentional button presses. While size does matter in a portable music devices, the Shuffle's small stature didn't leave space for a hold button. No problem, though. This trick will show you how to lock and unlock your little shuffle.
Posted February 24, 2007 by Quinn McHenry
The controls on the iPod Shuffle are elegantly simple. With simplicity comes limited control (there is only so much real estate). With 200+ songs on the device, control freaks may find it frustrating to navigate. This quick shortcut will jump to the beginning of the playlist.
Posted February 19, 2007 by Rob Rogers
Wouldn't you like to set your nano to go to sleep after a certain amount of time? This would come in handy if you are planning on falling asleep yourself and you want to conserve battery power. By following these steps, you can set the sleep timer for your nano and you both can enjoy […]
Posted December 8, 2006 by Rob Rogers
By default, iTunes optimizes your images before it syncs to the device. This optimization results in a copy of the image that is of less quality than the original. This can be detrimental if you use your iPod to transport digital photos and other images to another computer. To bypass this process and keep the […]
Posted November 20, 2006 by Rob Rogers
Your iPod can act as an external portable storage device for backing up files or transporting them. Since the iPod has a lot of hard drive space, it can be used in place of all those smaller flash drives you may typically use and easily lose. Read on to find out how to enable disk […]
Posted November 20, 2006 by Rob Rogers
One common problem with the iPod nano is that the device can lock up. You can fix this problem by simply resetting it. To reset your nano, follow the steps below in this Tech-Recipe.
Posted November 20, 2006 by Rob Rogers
You can upload your Outlook Calendar and contacts to your iPod. This will give added portability to your information and can eliminate the need to use multiple devices at once. The steps below will help start you on your way to getting more out of your iPod.