#apple: Are We There Yet? [pic]
Posted October 20, 2010 by David Kirk in Apple Mac
Today's apple keynote answered a lot of questions about Apple's future; however, one question continues to haunt us.
Are we there yet?
Are we there yet?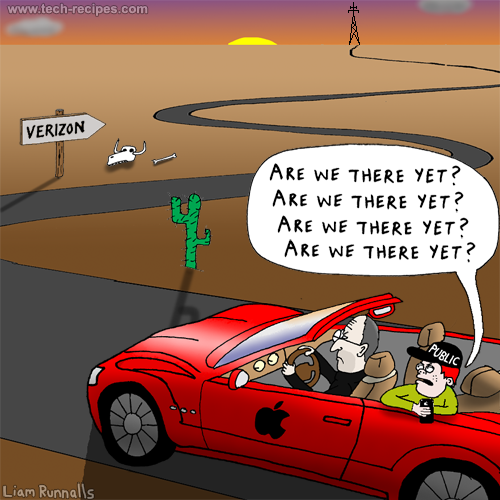 David Kirk is one of the original founders of tech-recipes and is currently serving as editor-in-chief. Not only has he been crafting tutorials for over ten years, but in his other life he also enjoys taking care of critically ill patients as an ICU physician.
View more articles by David Kirk
The Conversation
Follow the reactions below and share your own thoughts.