Digg is Unsinkable [pic]
Posted October 8, 2010 by David Kirk in Entertainment
As the web aggregator juggernaut, Digg could do no wrong. It was truly unsinkable.
My Top 10 Things to Know about the Digg Effect was one of my most popular blog posts ever. That was 2005 and Digg traffic was crushing servers left and right. Oh, Digg — the mighty is falling.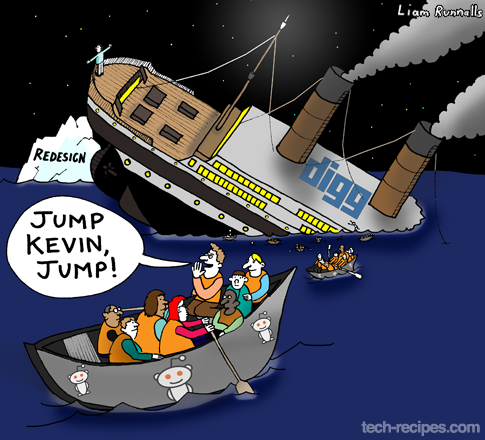 If you care to see Digg's Titanic stats, I've attached them below…
David Kirk is one of the original founders of tech-recipes and is currently serving as editor-in-chief. Not only has he been crafting tutorials for over ten years, but in his other life he also enjoys taking care of critically ill patients as an ICU physician.
View more articles by David Kirk
The Conversation
Follow the reactions below and share your own thoughts.