How To Change Facebook Name
Hello Facebook user, here is another exciting topic titled how to change Facebook name. This is a regular question lots of Facebook users ask because, every user of an app, most especially social media's desires to customize their account and spice it up to individual taste.
By learning how to change your Facebook name you would be able to edit previous account name and add a new one.
Facebook is a social media with about 2 billion daily users, it is one of the fastest growing social media that everyone would want to associate themselves with. As a Facebook user, you must have encountered some challenges in your account modifications like changing your account name and a lot more challenges in other categories.
Are you a Facebook user?
Having difficulty on how to change your Facebook name?
Okay, this article is just for your reading pleasure and aid, all you need do is follow the steps that I will lay down for you in a jiffy.
How to change Facebook name
Okay, All you have to do to change your Facebook name is follow the steps listed below, I would make it as simple and explicit as possible:
1.  Log into your Facebook account by inputting your details. (Username / Email / Phone number and password)
2. Click on the drop-down button your dashboard just beside the question mark sign.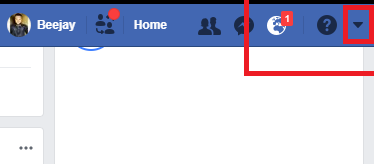 3. Click on settings and make sure you are under the general tab.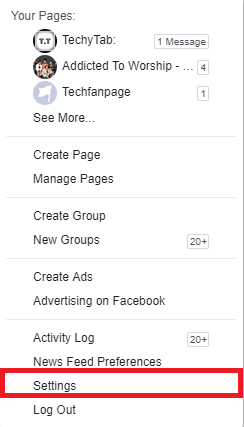 4.  Click on edit beside the name.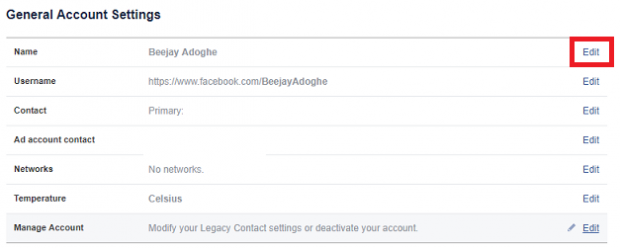 5.  Make changes and click on review change.
N/B: If you change your name on Facebook, you can't change it again for 60 days. Don't add any unusual capitalization, punctuation, characters or random words
6. Click on save changes
This button Saves every modification and editing you have done on this account, you may want to make sure that all details are correct before saving your change.
At this point, you should have been able to change Facebook name to your desired name.
You must take note of the warning in step 3 "if you change name on Facebook, you can't change it again for 60 days", you also shouldn't add any unusual capitalization, punctuation, characters or random words. These are precautionary measures to ensure a successful change of Facebook name.
Aside from changing your Facebook name, you can also do a lot of editing like by following the same process from step 1- step 5. I hope this piece of instruction on how to change Facebook name has been helpful. Thanks for clicking my page.
Frequently Asked Questions and Answers
Q: Can the change in my Facebook name affect name search?
A: Yes it can, any modification of your name immediately becomes active and as such will definitely affect search on the old name.
Q: How many times can I change my Facebook name?
A: You can only change Facebook name after 60 days of the previous change of name.
Q: Is my Facebook name the same as my Facebook username?
A: No, your Facebook name is the name your Facebook is registered with while your Facebook username can be a nickname or any pet names you want to be identified with as a user.
Here are some related articles
How to Respond to Private Facebook Events
How To Change Facebook Username
How to Stop Seeing Posts from Facebook Friends | Without Unfriending Them
How to Create a Group Chat on Facebook Messenger
How To Unblock Someone on Facebook
The Conversation
Follow the reactions below and share your own thoughts.