Customize Facebook, Twitter, and Weibo Sounds on Mac
Posted November 19, 2012 by David Kirk in Apple Mac
With OS X 10.8 Mountain Lion, Apple added the Notification Center which provides alerts of relevant Facebook and Twitter posts. If you do not mind some easy hacking, these notification sounds can be changed to whatever you wish.
Much to my surprise I really like the way Facebook and Twitter is now deeply integrated into the Mac experience. For the most part, the Notification Center can be tweaked enough to disable the annoying parts.
The one issue that bothered me is the sound alerts. For example, the Facebook sound is the same as the Mail "swoosh" effect. There is no way to directly customize this through OS X; however, a little bit of gentle hacking allows these sounds to be tweaked.
First, let us navigate to the location of the social media plugins via Finder menu -> Go -> Go to Folder. The following location will get you directly to the plugins:
/System/Library/SocialServices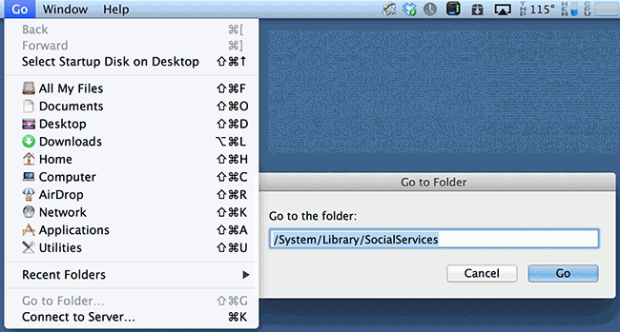 Click the folder for whatever sound you wish to change. I have picked Facebook here. Navigate down to Contents and then the Resources folder. You will see the .aiff sound files there.
Obviously, you are plucking away at system resources at this point so continue at your own risk. In theory, tweaking "system" files can have problems. However, mac hackers have been doing things like this forever.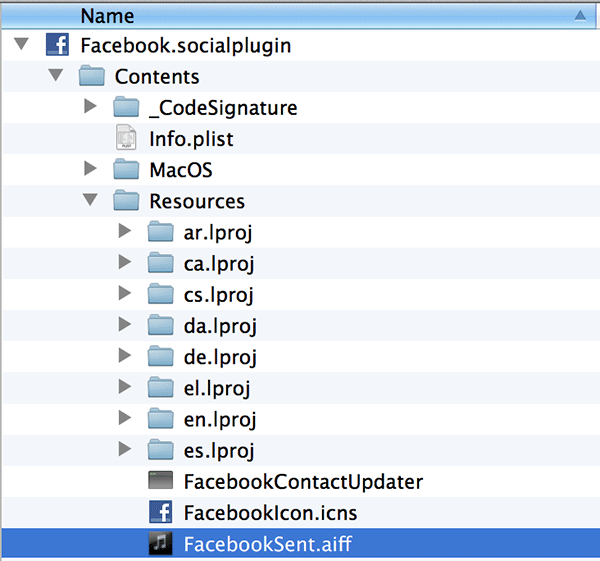 Now, backup your original sound file to safe location or filename. Then replace the original sound file with your new version. Be sure the name and file type is exactly the same as the original one.
If you have a good idea for a sound, post it as a link in the comments.
David Kirk is one of the original founders of tech-recipes and is currently serving as editor-in-chief. Not only has he been crafting tutorials for over ten years, but in his other life he also enjoys taking care of critically ill patients as an ICU physician.
View more articles by David Kirk
The Conversation
Follow the reactions below and share your own thoughts.