Find out the certain someone using your Netflix account with ease and reinstate your authority.
Everyone wants a free ride nowadays. When it comes to Netflix, the situation isn't any different. Up to 10 users leeching off an account that only allows 4 connections. That's absurd! And the guy who's actually paying for the account, he's completely left out.

If you're one of these guys, it's time you take things in your hands. Kick out uninvited guests from your Netflix viewing party. If it's a friend or a family member that you've personally given access to, it's fine. But sometimes, our friends betray us and give the keys to our Netflix account to other people, behind our backs.
To ensure this doesn't happen, we're going to tell you how to find out if an intruder or a hacker is accessing your Netflix account.
Figuring out the secret Someone Using your Netflix Account
Netflix is a flexible app. It allows access to multiple users to binge watch shows, from the office to movies like die hard. Although, its subscription is not expensive, getting hacked is something you should take seriously.
Netflix is pretty informed about the number of users logging in and out of your account. If you're signed in and continually seeing the message 'no streams available', or a list of shows you've never watched in the 'continue watching' list, someone's up to no good.
Here's how you can make things right.
1. Login to your Netflix account and tap your account icon (upper-right corner).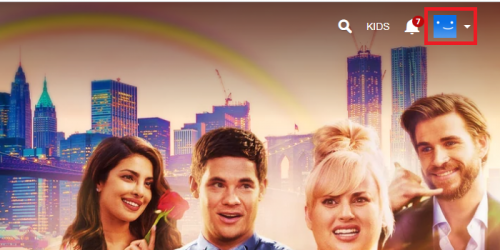 2. Scroll down to Account.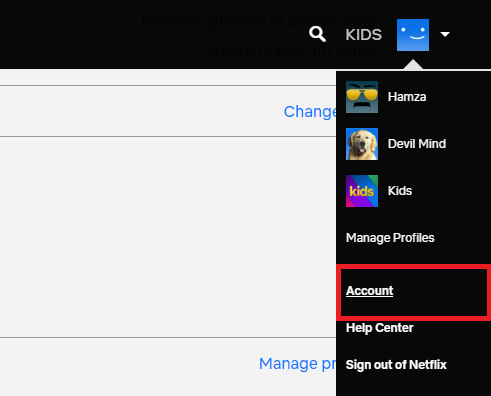 3. Tap Viewing Activity from the My Profile Section to check recently watched TV shows and movies.



4. Now tap Recent Device Streaming Activity from the settings ection on the same page.

5. Recent Device streaming activity will give you the information you're looking for. It will reveal to you The IP addresses, devices and locations from which your account was accessed. Skim through it to spot suspicious activity.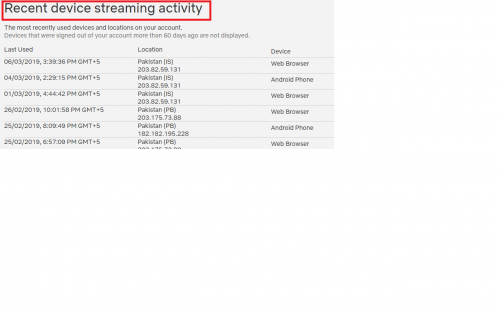 This data is provided courtesy of Netflix's private servers and is highly unlikely to be forged.
You can throw anyone out of your account who you think is unwelcome. You can also sit down and have a talk if you recognize a friend who's using your account without your permission, and set things right in a more sober way.
Securing Your Netflix Account
It takes just a few seconds to recalibrate the security systems of your Netflix account. Just log in to your Netflix account and perform quick password change. Or you could disallow access to all unwanted devices and then change your password to ensure they don't regain access. The ball's in your hands. Netflix claims that it requires at least 10 hours to complete these security measures, but most of the time, it happens within minutes.
1. Login to Netflix.
2. Tap account and scroll to membership and billing.
3. Tap change password. Type in your current and future passwords, but don't save, yet.
4. Open a new tab.
5. Tap signout in the next window to throw everyone out of your Netflix account.
6. Go back to the change password window and confirm your new password.
From the looks of it, this may seem a bit of a hassle, but it's worth it if you don't want to see the dreadful "no streams available error."
Some Things You Should Know About Netflix's Security
Netflix hasn't introduced Facebook's two-factor authentication but is likely to do so soon due to mounting pressure from security experts and users. Until that happens, the aforementioned method is the best you've got to foolproof your account.
I appreciate Netflix for hunting down websites that offer cracked account sand the likes. I'm sure it will come up with an improved measure to secure accounts in the future.
Also, people who use passwords like '1234567' are themselves to blame. Sure, not all of us have strong memories and forget passwords, but choosing passwords like this is setting yourself up for trouble. You can always pen down passwords in a dairy and keep them safe there.
I recommend, as do most experts, choosing a password with a combination of letters, alphabets, and punctuations. This makes it relatively harder for hackers to crack open the padlock to your account.
So, finding out the certain someone using your Netflix Netflix account?  Just follow our advice and your world will regain order.
Can I share a Netflix account with someone?
Yes, as long they give you the green light and the account allows at least 2 connections.
How will I know how many devices are connected to my Netflix?
You can get this information from the streaming activity tab on your account page.
For further help, check out these related topics.
Netflix Movie Player: how to Use Keyboard Shortcuts 
How to Enable Netflix Watch Now on More than Three Computers