Facebook boasts an impressive network of over a billion users, including corporate businesses and small-time restaurants. Its popularity sky-rocketed just a few years after its initial launch. And let me tell you, it isn't subsiding any time soon. More and more users are registering on the famous social media website and are getting acquainted with its functionality. However, there are some among us who lack the basic knowledge of its essential functions.
Many people feel the need to change their Username on Facebook for a variety of reasons. Some make the comical mistake of putting up "hilarious nicknames" in their adolescence such as "Lord Darth Vader" , but as they grow up, they regret their choices every passing day. You'll find many impostors on Facebook by the name of "Leo Messi" and " Cristiano Ronaldo". It's all fun and games when you're a kid, but as soon as you hit your adult years, and embark upon the journey of your professorial life, these things start to matter a lot. It's embarrassing if you have a profile named " King of Scotland" . You'll even hesitate to send a friend request to your colleagues if that is the case.
Don't worry We're here to save the day for you. I have devised a simple and easy guide to enable Facebook Noobs to change their username on Facebook.  Gone are the days of being publicly ridiculed by friends,  family members and acquaintances. My guide will give you a shot at redemption. it will help you right a wrong. So, put your reading glasses on and make amends for your mishaps in simple and easy steps.
How to Change Your Username on Facebook
1.Open the Facebook App on your phone.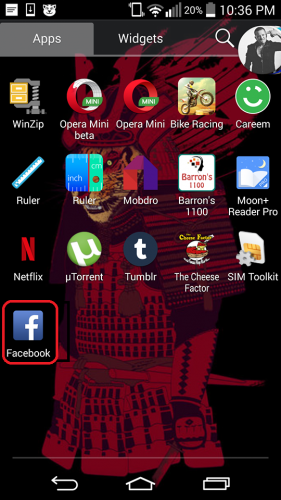 2.On the top right hand corner, click the icon with horizontal lines on it. A drop down menu will appear in front of you.Scroll down and select account settings.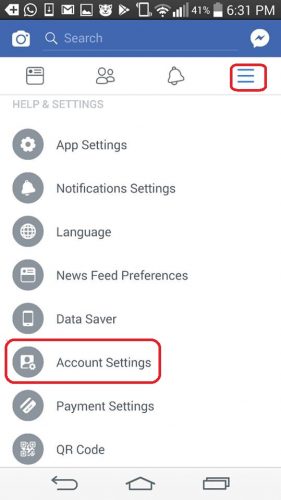 3.Tap on General.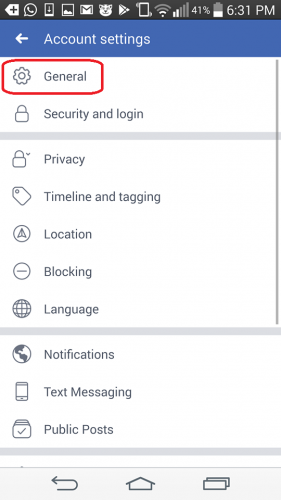 4.Click On Name.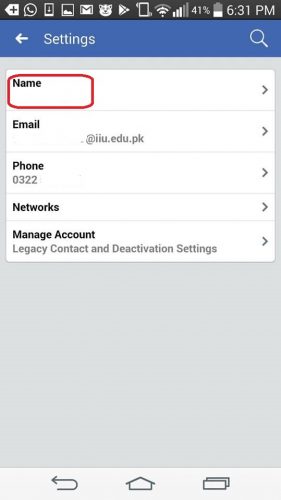 5.Finally click on Change Username and do the following steps.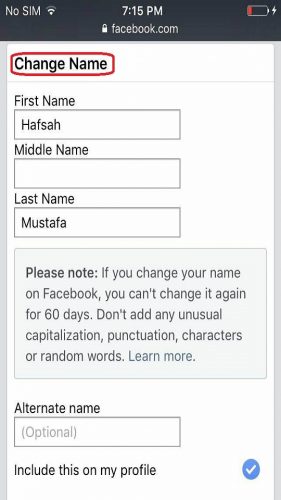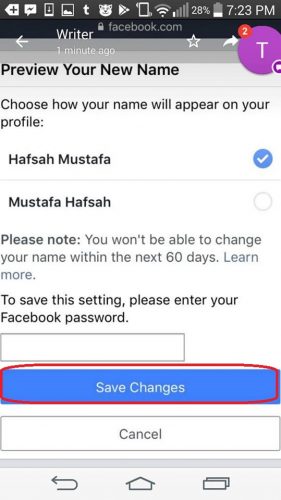 You will be asked to confirm your choice by putting in your Login credentials. Type in your Username and Paswword in the designated spaces and Voila! Your username has been changed.
See how simple and easy it was? Now, walk among your friends with your head held high. You'll no longer have to look over your shoulder every time someone touches any topic related to Facebook. That Walk of Shame is no longer needed my friend. You're free from the clutches of mockery. Rejoice!
If you have any further queries regarding the above tutorial, I've also assembled a list of frequently asked questions. They will clarify your misunderstandings, if any.
Frequently Asked Questions
How many times can I change my username on Facebook?
If you get the following error " There was an error while changing your username: Username has already been changed too many times", then  you're out of luck!
According to the latest Facebook Policy, you can no longer change your username on Facebook more than two times. There was a time when you were given unlimited chances to change your Username, but now that is no longer the case. So, use your one opportunities to change it very wisely.
If you've maxed out the username change limit, and still want to somehow change it, you can contact a Facebook support representative for further assistance. You can come to some sort of an agreement with him, but you'll have to be really persuasive. Constant nagging won't do you any good, but eloquence might.
How do I change the username of my Facebook page?
Fortunately, you can change the name of your Facebook page as many times as you want. And it's a really simple process. Click the About tab on the top left side of your page and tap on edit, which can be found next to your current page username. Type in your New Username. If it meets the rules and regulations of Facebook, it will be accepted. So, here's a quick summary. About>>Edit>>Type new username> Save changes or click on Done.
Let's wrap it up Folks! If you have any further questions about the tutorial, don't hesitate to ask them in the comments. What am I If I'm not a humble servant of my loyal readers. Also, Check out more articles by me if you're looking for further guidance on an another topic.