Hello, I would love to welcome you to another intriguing session.  I am going to wow you with a very interesting topic that will put an end to your google search questions. Today I am going to show you how to turn on google safe search.
Google, as we all know, is the most popularly used search engine in the world. You can literally access google search from any location in the world.
What is a search engine: Wikipedia has described a search engine as a program that searches for and identifies items in the database that correspond to keywords or characters specified by the user, especially for finding particular sites on the World Wide Web.
Having understood that Google is a search engine.
What is safe search on google? Safe search is a feature on google search that allows you to automatically filter offensive contents and illicit search results such as pornography and spam websites.
It is expedient for us to surf search engines safely in order to ensure that we do not download or access corrupt files and offensive content like pornography and extreme images. How does this work? Google makes this possible by providing only relevant and necessary search content results when searching.
This medium also serves as a parental control for personal computers at home and schools perhaps when a student or child uses the search engine and the safe search is turned on, images, videos, and websites with explicit contents are blocked or filtered from appearing in the search results. This may not be 100% accurate but it definitely works and it is efficient.
Without further ado, let's proceed to the steps on how to turn on google safe search.
How to Turn on google safe search
1. Search for any preferred term on Google search.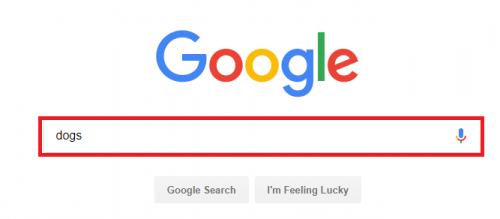 2. Click on settings.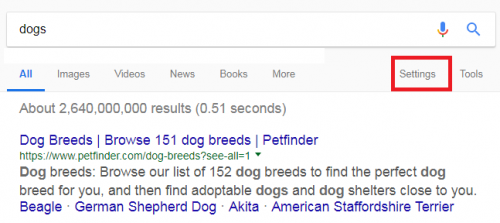 3. Click on turn on safe search and that's all.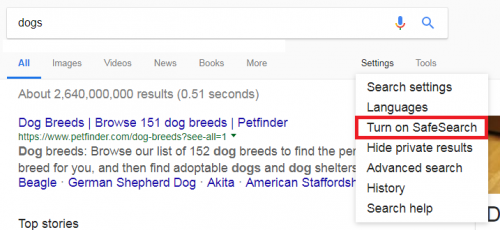 The steps are in fact too easy to follow, If you have followed these steps carefully then you must have achieved your aim on how to turn on google search. Safe search is quite a cool feature from google search engine. I personally use this feature to hide explicit content. You should try it too if you have a kid or you don't like explicit content.
Thanks for stopping by!
Frequently asked questions and answer
Q: Is it compulsory to enable this feature on my google search engine?
A: No, it is not compulsory to enable this feature but if you would like to enjoy the google safe search feature then you should probably enable it.
Q: What are the benefits of this feature and what are the loopholes?
A: This feature offers a lot of benefits as I listed earlier on, it is very effective though not hundred percent guaranteed. As for the loopholes, we have currently not detected any so you have nothing to worry about.