I'm a 90's kid. Emailing was an integral part of my daily routine. It was my primary source of online communication. We didn't have instant messaging apps like Facebook and Whatsapp back then, so we made-do with what we were provided. In those days, hotmail was in vogue. Many users used it to send emails to their friends and family. But with time, Gmail gained popularity and superseded hotmail's dominant place as the best mailing client on the web. The  Gmail group mailing list is one of the many useful features of the enormously popular mailing platform. So, how does it come in handy?
Well, in  variety of ways. Adding a long list of contacts manually can be quite a hassle. I wouldn't want to be the one who has to type in the email of my work-colleagues separately every time I intend to send an email to them. That's where the Gmail group mailing list swoops in and makes life easier for users. It enables users to send an email to numerous contacts in a matter of seconds, saving valuable time and effort in the process.
This article will tell you the easiest way to create a group mailing list on Gmail. In a few simple steps, you'll be able to send emails to a large number of people, all at once. So, let's start and get this over with.
How to Create a Gmail Group Mailing List
1.  Go to Gmail.com and login to your Gmail account. Click on Mail on the top left corner; a drop down menu will appear. Select contacts from the list of options.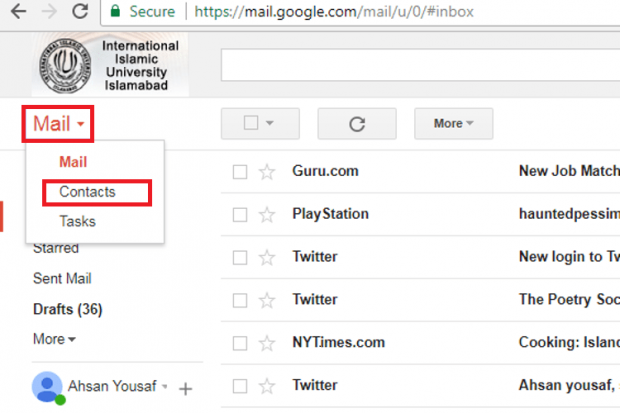 2.  Your Gmail contact list be displayed in front of you in the next screen. Select the contacts you want to add to your Gmail group mailing list by ticking the box beside them. If you haven't added contacts yet, add them first.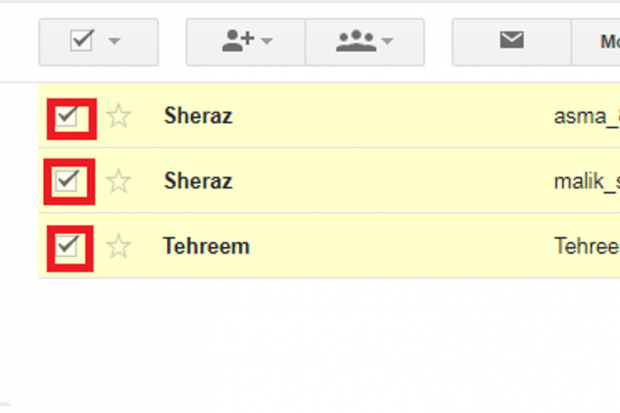 3.  Next, click on the multiple user icon and select create new from the drop down menu.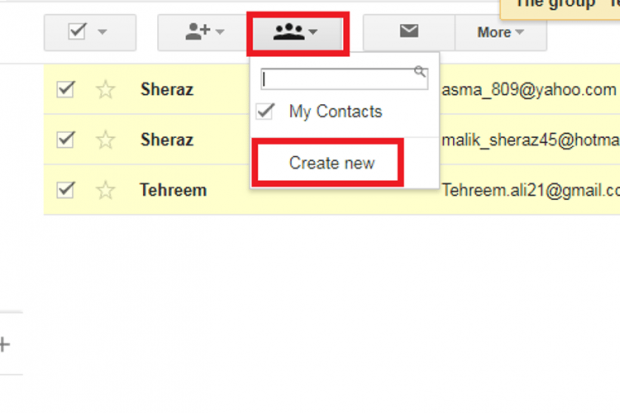 Type the name of the group and select OK.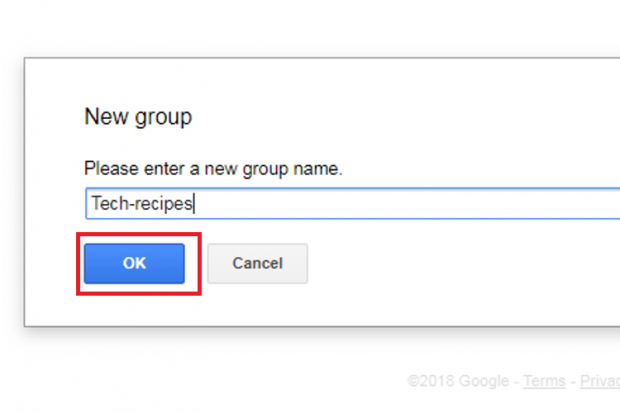 Voila! That's how simple it is to create a Gmail group mailing list. Now, to see your list in action follow these steps.
4.  Go to your Gmail home page and click on Compose to type a mail.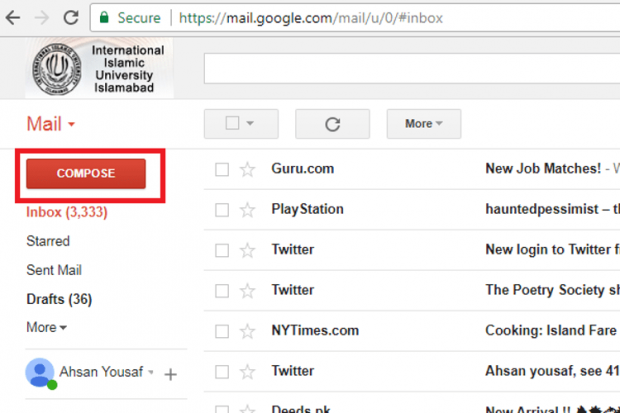 5.  A New Message window will pop up on your screen. Type the name of the group you just made in after "To" and type your mail. Click send to send the email to all the members of the Group simultaneously.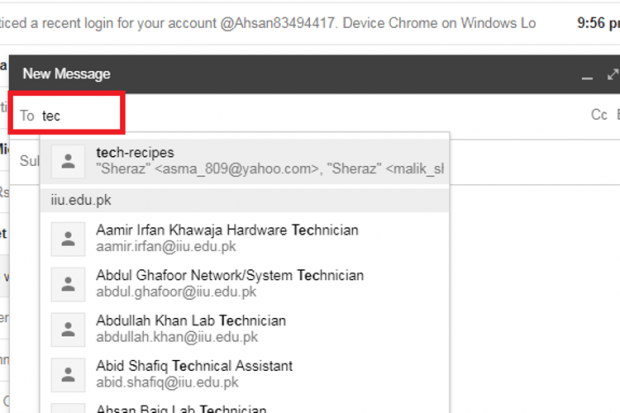 This is the easiest method of a creating a Gmail group mailing list. Many tutorials on the internet list complicated instructions that only end up complicating the whole process. Tech-Recipes pays utmost interest to reader convenience and that is why our tutorials are always to-the-point and  comprehensive.
If you have any further questions about this tutorial, please check the FAQ
Frequently Asked Questions
 Why can't I see a new group option while creating a Gmail group mailing list?
It might be that you have an outdated version of Google contacts. In that case, you'll be given the option of labels instead of contacts. Just create a label instead of a mailing group and follow the aforementioned instructions.
How can I delete the contact from a mailing list?
Deleting a contact is a fairly simple process. All you have to do is go to person's Gmail profile who you want to remove from the list. Click on his/her profile picture, and select the group in which he's added in from the drop down menu. Unselect the group from which you wish the contact to be removed from.
I don't have a contact I want to add in the Gmail Group mailing list. What do I do?
There's no need to panic. Simply go to contacts on your Gmail profile. In the next page, you'll see an option for add a contact. Add the contact you want to include in the group, and the problem is solved.
That's all for today folks! We highly value your feedback here at tech-recipes so make sure you leave some comments in the comment section below. You can give me suggestions about how I can improve my tutorials or ask any questions related to the topic at hand. it's all up to you.