Hello, I want to welcome you to another worthwhile session. I hope our articles have been very helpful? Well, I am sure in one way or the other we have been able to help you get some solution to your Android problems. Today I am going to share a very interesting topic, I am going to show you how to change google search language.
Can I change google search language?
I would love to change google search language but I don't know how to, if you fall in any of these categories then you've got nothing to worry about as I am going to provide an answer to your questions shortly.
From research, we have deduced that Google is the most popularly used search engine in the world. You can literally access google search from any location in the world with ease and google search has aided a lot of persons out there by providing valuable answers to search results.
Let me briefly explain what google search language is, google search language can be described as the language that appears on your Google search interface and the language that your searches would appear in. Assuming you are not a fluent English speaker and by default your search results appear in English, this may not be palatable and may give you difficulties to assimilate your search results. Google has provided possible solutions to all these, Google has a wide range of languages preinstalled in its database, so all you need do is, change google search language to a suitable language of your choice.
Without further ado, I would want you to read carefully as I will show you the steps on how to you can change your Google search language.
How to Change Google Search Language
1. Go to Google.com (You must be signed in with your Google account).
2. Search for any term.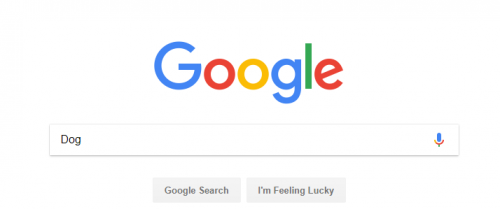 3. Click on settings.

4. Click on Languages.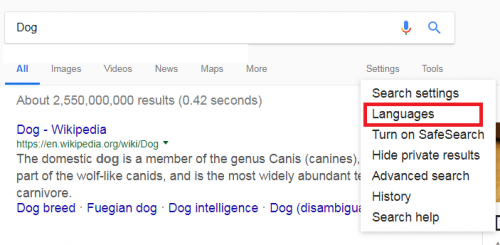 5. Select your preferred language and click on Save to complete.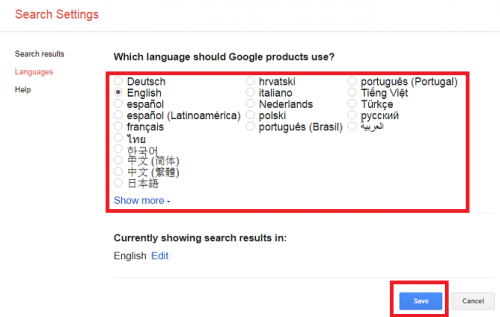 If you have followed the listed out steps appropriately then you must have achieved your aim on how to change google search language. It is quite easy because some of your search results may appear in English but with an option box above to translate the search results to the desired language.
If you can't find your preferred language on the list of languages all you have to do is click on "show more" button and you will see a lot of other languages that you can choose from.
Okay, so, that's basically how you can change what language Google displays to you whenever you search. I haven't checked but I feel that if you change your Google search Language following my steps, all Google products linked to your Google account will also be in your preferred language.
Frequently asked questions and answers
Q: After I have changed the google search language, can I change back to the default language?
A: Yes, you can change back to the default language. All you need do is just follow the same steps you used to change it and change back to default language.
Q: I can't find where to change my Google search Language, what do I do?
A: Make sure you are signed in to Google, then carefully repeat the steps.