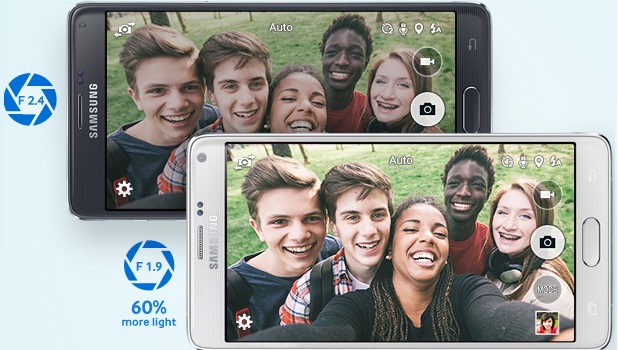 One of the more popular uses of smartphones is their ability to capture photos instantly and conveniently. The presence of a front camera on phones allows users to take photos of themselves while seeing the results on the front screen. This gave birth to the term "selfie." One common problem with taking selfies is that you may not be able to extend your hand far enough to include more than a couple of people in a photo. Samsung Galaxy Note 4 has the solution for that: introducing Wide Selfie Mode.
Wide Selfie Mode lets you pan your phone from left to right and automatically stitches those images to form a single wider photo. This will allow more people to fit into the selfie. Learn how to take wide selfies with your Galaxy Note 4.
 Take Wide Selfies with Samsung Galaxy Note 4
1. Open your Camera app. You can either tap on the Camera app on your Home screen or go to the App drawer to open the application.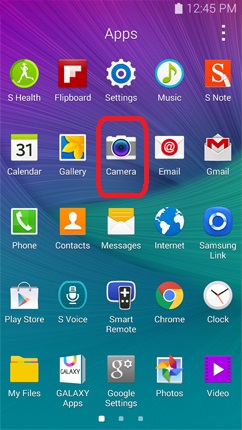 2. Camera is now open. Tap on the Switch Camera Mode button located on the upper-right part of the screen to switch between the front and back cameras.
Note: Instructions on taking selfies may pop up, tap on the OK button to proceed.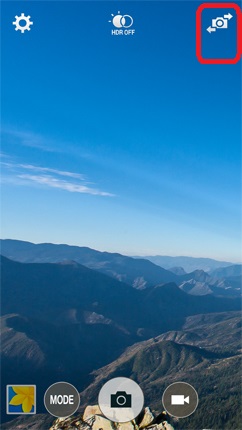 3. While the front camera is activated, tap on the Camera Mode button.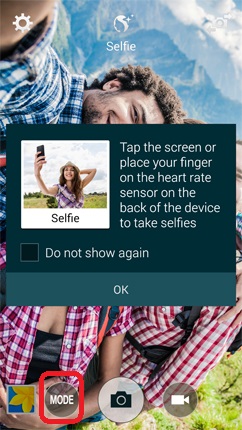 4. A list of compatible modes will appear. Tap on Wide Selfie.
Note: A description of the mode may pop up. Tap on the OK button to proceed.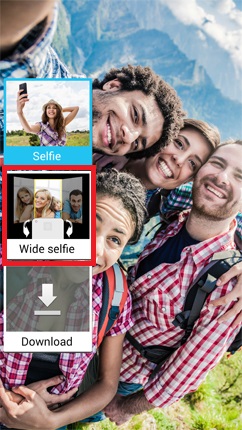 5. Position your phone so that the middle of the screen is captured, and tap on the Camera Shutter button.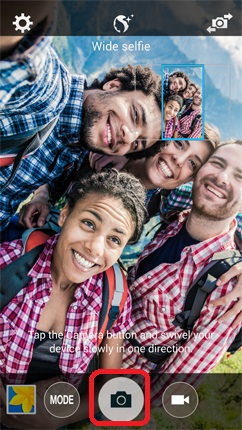 6. Now, pivot the phone slowly to the left; then pivot the device again to the right, using a slow, continuous motion. Try to keep the phone steady while completing this step.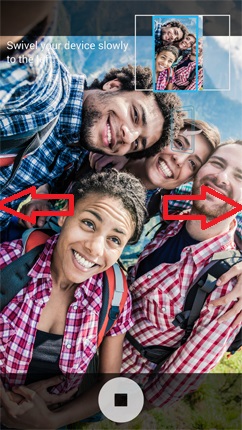 7. Tap on the Stop button when you are done.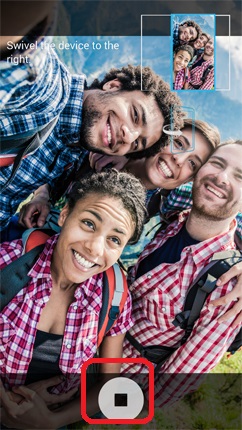 8. You have just learned how to take wide selfies on your Galaxy Note 4. You can tap on the preview button to view the images that were recently taken.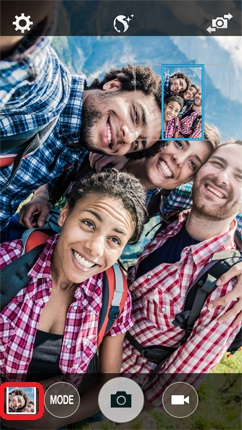 Selfie Tips
You can tap on the phone's screen or touch the heart sensor on the back of your device to take selfies.
Since a flash is absent, position yourselves in a place where a substantial natural light source is available.