Why do we enjoy playing games? The simplest answer is because it does not stress us. It's easy and takes our mind off all the tensions and difficulties. Gaming gives off a temporary sense of achievement. Which revitalizes us to take the challenges of the world.
Individuals whose work-life surround a computer or a laptop can distract themselves from tiring schedules. Because Google has sited interesting games, just one click away. Tech-Recipe brings you Five Amazing Games on Google That You Can Play to Kill Time
5 games that can be played with Google, is maybe the hardest article to write because these games are very hard to resist.
Five Amazing Games on Google
1. Minesweeper:
Windows 7 had us addicted to minesweeper for years. Google offers us this amazing game in an even more colorful and graphical way. The player clicks and sometimes comes across gold or at other times a bomb. You can choose from easy, medium and hard levels. Timer ticks while the player digs his fortune.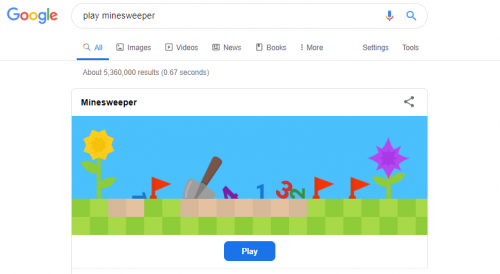 2. Pac man:
If you have spent hours of your childhood playing this arcade game, then Google has good news. You can play Pac man with Google. This version of Pac man is the same as the old arcade version. A doodle chased by an evil doodle. The doodle eats dots and you must find a path for it to survive.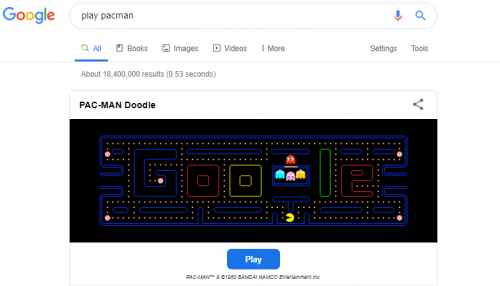 3. Snake game
With a simple query on Google, you can play the classical snake game. The snake eats food and keeps increasing in length. The only rule is that the snake shouldn't touch its own body. Snake game has been enjoyed by individuals of every age for years.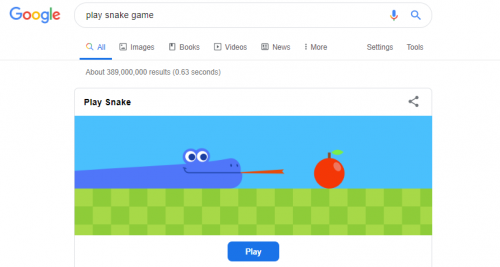 4. Tic tac toe:
Yes, Google offers you your childhood favorite, paper game, The Tic Tac Toe. This simple 5-second game is light and helps you kill time. You can pick from easy, medium and impossible levels.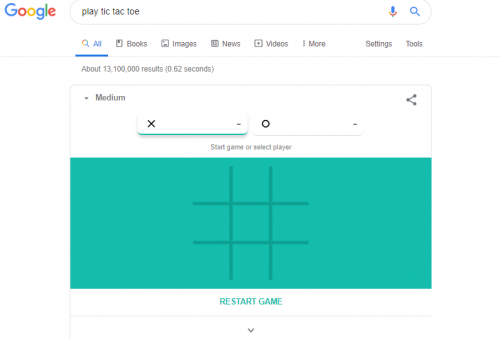 5. Solitaire:
Solitaire is also known as "Patience" in some parts of the world and has a proud history.It is a digital card game. In classical solitaire, there are six columns of cards. The cards are shuffled and must be arranged in terms of rank. The rank of cards in Solitaire games is: K (high), Q, J, 10, 9, 8, 7, 6, 5, 4, 3, 2, A (low). The game ends when all 6 columns are arranged.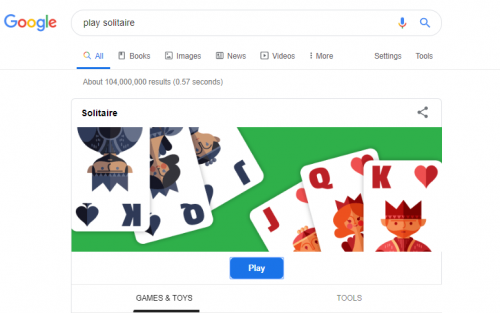 SEO Content Creator, a Computer Scientist in making and someone who
sucks at writing bios.