Creating a Google Plus page for your business or organization is great for a number of reasons. Not only does it give you a way to connect to consumers on a social media platform, it also gives you a boost in Google search results. Not surprisingly, Google favors information from its own ecosystem.
Google Plus offers Brand pages for businesses that are not tied to a brick and mortar store or businesses that are are widespread across many locations. You can make a brand page to create an online presence for a product, organization, or community.
1.Go to Google Plus Business, and select which type of business you want to create. I am making a page for an app that is not tied to any physical location, so I will click on Brand.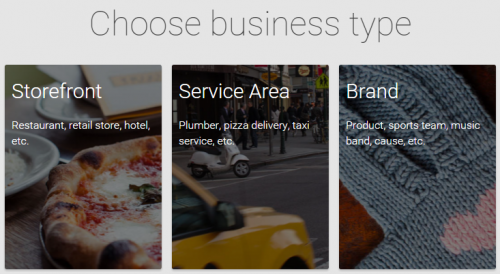 2.You will be prompted to name your page and choose a type: Product, Community, or Entertainment. You can also tie it to an existing website if you have one.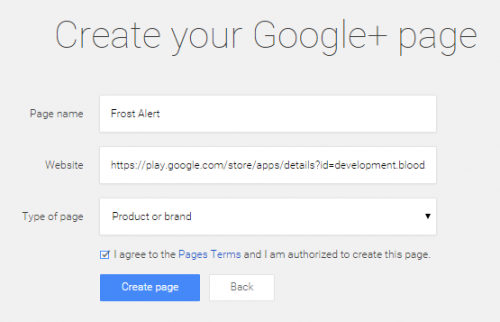 3.You will find yourself on your My Business page, which is where you can see Google's analytics (called Insights) for activity on your page. Click Edit to be taken to Google + where you can set up and personalize your page.
4.Start by adding a Profile Picture  and a  Cover image. Your profile picture will be shown with all posts by you and will often be seen as a small thumbnail cropped in a circle. I recommend using a recognizable, simple logo as your profile picture. The image needs to be at least 250 x 250 pixels. Your Cover image will be shown at the top of your page when people visit. Make it interesting and visually appealing. The recommended size for a cover image is 1080 x 608 pixels. You can crop it to the correct shape when adding it.

5.Write your Story. This is broken into two sections: a 10 word Tagline to give a succinct summary of what your business does followed by a more detailed Introduction.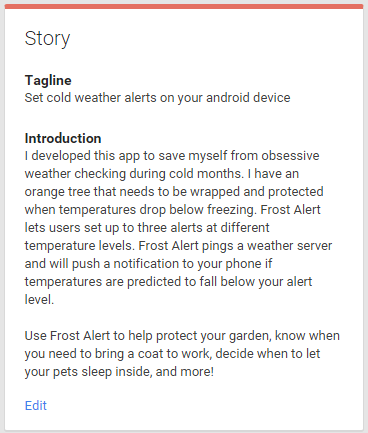 6.Add Contact Information. This can include phone numbers, email, chat, or a physical address. Include how you want people to reach out to you outside of Google Plus.
Your page is now ready to go. Other people will be able to find it when they search for it. Remember, all social media is most effective when you use it frequently. Make sure to post regularly and participate in conversations to draw new people to your site. Be interesting!