Even though the translation service in Google Chrome is helpful, you may want to prevent it from automatically translating the contents of your web pages. You can also disable the service completely if you think it gives inaccurate translations.
For some languages such as Chinese, Japanese, Vietnamese, and many others, the translated texts produced by Google Translate are much too inaccurate, making the basic meaning of the original paragraph incomprehensible. You may want to disable it to avoid misunderstanding the context and meaning of a text. You will find another solution to obtain a more accurate translation.
1. If you just want to disable auto translation for a specific language or a specific site, go to that site, choose Options from the Translate bar, and choose either Never translate X language or Never translate this site. Please note that once you have added the exceptions, you cannot remove them from the service.
This option is recommended in most cases because the translate service may be helpful in translating other languages.

2. If you want to disable the service completely and do not want it to translate any sites or any languages, click the Menu icon at the top right of the window, and choose Settings.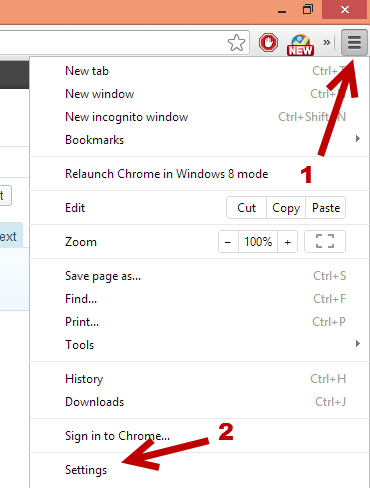 3. In the Settings screen, scroll down to the bottom, and click Show advanced settings…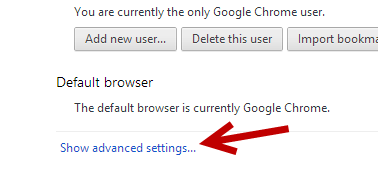 4. In the expanded settings, find the Languages section, and uncheck the Offer to translate pages that aren't in a language I read option.

5. Close the Settings page. Changed settings will be saved automatically. The translate service will be disabled right after that. If not, you may need to relaunch Chrome to see the changes.
6. Later, if you want to re-enable the service, go back to the same setting page, and turn on the option Offer to translate pages that aren't in a language I read.