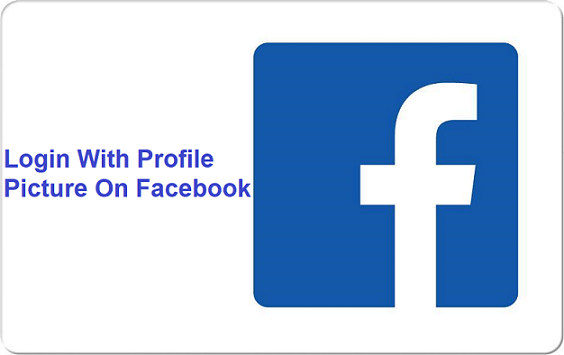 Hello, I hope you've been having a great time reading our interesting articles. I hope they have been helpful. Well, today I have carefully handpicked a very important topic that will excite you.I am going to show you how to login with profile picture on Facebook.
Facebook as a social networking media in 2017 recorded about 2.13 billion active users, 1.15 billion active mobile daily users. From records, every 60 seconds (1 minute) on Facebook approximately 510,000 comments are usually posted, about 293,000 statuses are updated, and 136,000 photos and videos are uploaded.
 All these numerously increasing statistics can be attributed to the positive results from Facebook user which connotes the vast growth on the users' end.
You would agree with me when I say likely that everyone wants to associate with the trend of social media and active networking services because of the features offered by these social platforms.
Facebook, being one of the trendings has a lot of interesting offers one of which we would be talking about. Some persons prefer a different login option other than the usual inputting username and password.
In regards to that Facebook being very innovative and user-friendly provided a platform for this kind of persons, so automatically, you can choose your own login option, thanks to Facebook.
Without further ado, let us go straight to the topic of today "how to login with profile picture on Facebook". I am going to give you simple and effective steps to achieve this with ease, please pay attention and follow the steps below.
How To Login With Profile Picture On Facebook
1. Login your Facebook
2. Click on the arrow key located at the dashboard.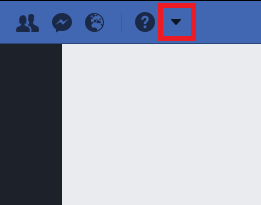 3. Click on settings.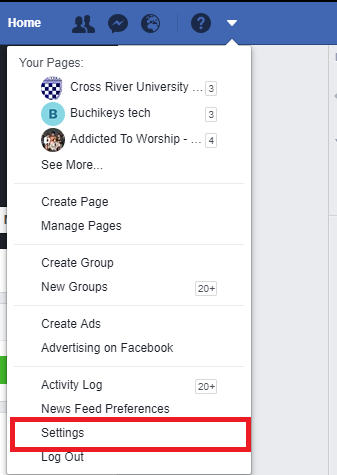 4. Click on security and log in.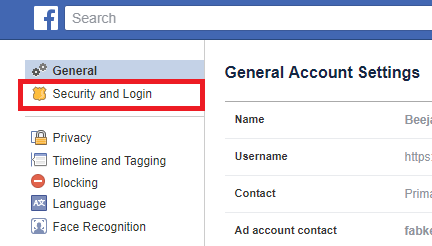 5. Click on login with your profile picture.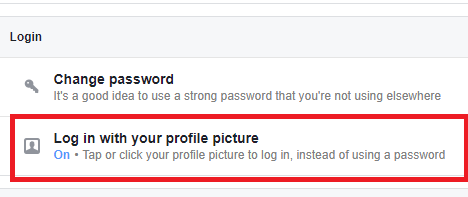 6. Click on turn on profile picture login.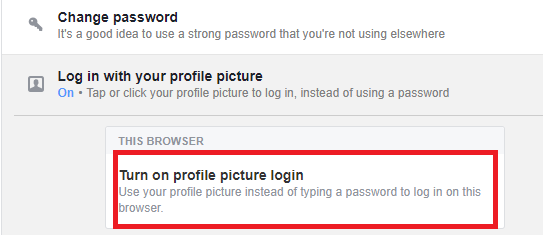 Having followed these steps accordingly you would be able to login with profile picture on Facebook. It's an interesting feature you may want to try out, feel free to give it a shot.
Well, from all indications, most very busy personalities would prefer this login option other than the long procedure of your email address and password. Though easy, you must also consider the security of your account which is why it is difficult to login via this method on a different device that is not yours because it recognizes the browser you used to create the new login option.
You may also need to set up extra security.
Extra security includes features like:
Get alerts about unrecognized logins:

Facebook will let you know if anyone logs in from a device or browser you don't usually use
Use two-factor authentications:

Log in with a code from your phone as well as a password
Choose two to five friends to contact if you get locked out:

Your trusted contacts can send a code and URL from Facebook to help you log back in
Frequently Asked Questions and Answers
Q: Can I change back to the default login option after changing my login option?
A: Yes, you can always return to your default settings by just following the steps above and change back your login option.