Some sites may not render correctly when viewed with Internet Explorer 9. Many websites were designed for earlier versions of the browser and have not yet been updated. This tutorial demonstrates how to improve the look of these websites by enabling Compatibility View. Directions are also included for viewing all sites in Compatibility View.
Internet Explorer 9 contains a "compatibility view" that will render a site using the more established Internet Explorer 7 engine.
Launch IE9 and go to the website that has problem with rendering.
Option 1:
1. Click on the Compatibility icon next to the URL. The blue icon shows that the website is displayed in Compatibility view. That site will be displayed in Compatibility view from now on.
2. To remove Compatibility view on that site, simply click on the blue icon, it will turn back to default icon.

Option 2:
1. Press Alt to show the Toolbar.
2. Go to Tools->Compatibility View settings.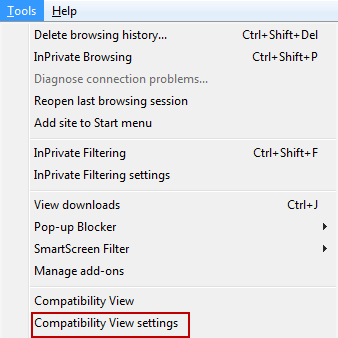 3.Fill in the website(s) in Add this website field and click on Add. Website(s) which are listed in section 3 will be displayed in Compatibility view from now on.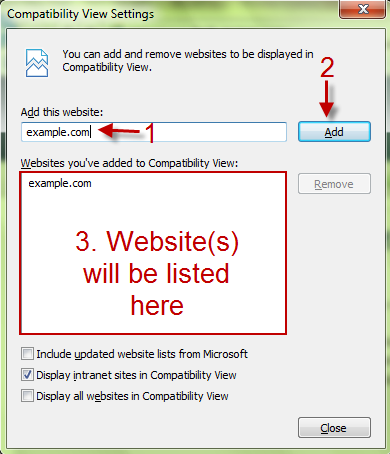 4. If you want to display all websites in Compatibility view, please check on Display all websites in Compatibility View at the bottom of the window.

5. Hit Close to close the window.