By default, when you hover your mouse over the Firefox icon in the Windows 7 taskbar, it will only display a thumbnail of the current tab regardless how many tabs you have open at the time. This tutorial will show you how to display all tab previews in the taskbar. By doing this, you can jump to your desired tab much quicker.
1. Launch Firefox.
2. Click on the orange Firefox button to expand its menu, and then go to Options.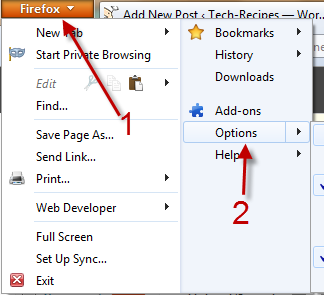 3. While in the Options window, switch to Tabs section.

4. Check Show tab previews in the Windows taskbar, and hit OK to save the setting.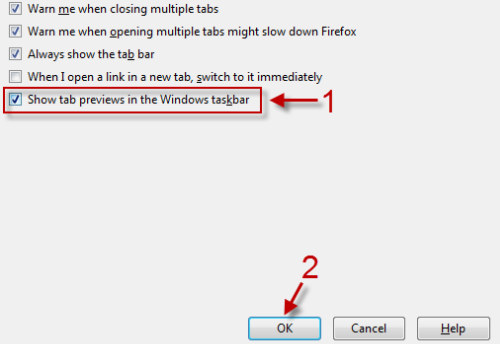 5. From now, Firefox will display tab previews in your Windows 7 taskbar like this:

instead of this: