Small businesses are often a one-person show. Business owners must juggle all business needs from procurement, production, marketing, sales, and logistics. And with the growing trend in online shopping and e-commerce, every entrepreneur should build a website for his business to thrive and increase profits.
To the uninformed, having a website can be offputting since most people think building and maintaining a website is expensive – it's not.
Whether you have zero knowledge in coding or someone who can write codes but doesn't know what to do next, this article will guide you on how to build a website with minimal spending costs.
Step 1: Start with a Great Domain Name
A domain name is your unique address on the world wide web. Though you are free to choose your preferred domain name, it is advisable that you keep it relevant to your business and that it is easy for people to remember or type in your domain name.
So, here are some essential tips for choosing a good domain name:
Choose a name that's relevant to your business.
A cellphone repair shop should never choose MikeLovesDogs.com. Instead, it will use keywords related to the company – cell phone and repair.
Keep it short
The longer a domain name is, the easier it is to forget or mistype.
Make it easy to remember
Choose a domain name that has an easy recall value to your target market.
It should be easy to type and pronounce
You do not want people to mistype and mispronounce your website name.
Use a popular top-level domain (TLD)
TLD, in simpler terms, refers to the last part of your website address. For Google.com, the TLD is the .com. For general-purpose websites, it's good to use common TLDs such as .com, .co, and .org. If you want to target a local audience, using a country code top-level domain such as .us (if you are from the US) can help with the SEO.
Do not use hyphens, numbers, and non-regular characters
Minimize the possibility that users may mistype your website address by removing characters that may confuse them.
Include your brand name
Incorporating your brand name into your domain name helps familiarize people with your brand, thus earning you more clicks and visits.
Step 2: Choose Your Host
Now that you have your domain name ready, it is now time to ensure how you will make your website available to the public all the time. On the internet, hosting stores your files and makes your website accessible to users.
You can choose to host your website or get a web hosting service provider to do all the technical work. We suggest you go with the hosting route through a good service provider.
Quality website hosting is needed for your website to stay online, ready to be accessed by your users. A good website with good content has no use when it is offline most of the time.
There are a lot of good hosting providers that have been serving small and large businesses for years. Our article comparing web hosting prices and features can help you make an informed choice. Here are a few providers from the list:
IONOS by 1&1 offers one of the cheapest hosting services. At $0.50 on the first year on their most affordable plan, IONOS is one of the choices for starting businesses. Take note that the plan automatically renews at $10 per month after a year.




The service offers unlimited websites, bandwidth, and a free domain for a year.

GreenGeeks is the only web hosting provider in this list that runs entirely on green energy. With a starting plan of $2.95 per month for a year and renews at $10.95 a month after, it may be a bit costly, but if you are committed to reducing your carbon footprint, GreenGeeks is a good choice.




Subscribers get 24/7 support and a free domain for a year.

Hostinger offers many plans to fit every user's needs. From new website owners who want a simple hosting service to those high-traffic websites that needs a quality and reliable hosting service, Hostinger is a good option. The cheapest plan is $1.99 per month and automatically renews at $3.99 after a year.


Free weekly backups, a free SSL certificate, unmetered traffic, and a free domain for those on higher-tiered plans are why users may love Hostinger.

GoDaddy is one of the largest providers of hosting services. They boast of having a one-stop shop for all internet needs, such as hosting, virtual private servers, domain name services, and more.


The most affordable plan for GoDaddy starts at $5.99 and already offers daily backups, a free domain for a year, and unmetered bandwidth. The cheapest plan renews at $8.99.

Step 3: Choose Your Site Building Method Depending on Your Technical Knowledge
With a domain name and a potential hosting provider, let's discuss building your website. Many business owners are put-off when website building is concerned. The usual stigma with building a website is that it could be complicated, expensive, and may take a lot of time.
However, anyone can build a website without spending too much. Whether you are a complete newbie or have advanced HTML and CSS knowledge, here are your option to make your website:
Beginner: Try a site builder
It's not easy building your website from scratch – especially if you do not have the technical knowledge. However, a person with zero knowledge in website-building can now build a website using website builders.
Website builders take users through an easy process to create good-looking websites. You don't have to be an expert in HTML and CSS to start making your website. All you have to do is choose a template based on the type of website that you want, and customize the website based on your preference.
Furthermore, some businesses solely offer website building. You can use their services to start building your website. However, we recommend using a hosting provider that offers a website builder- and most of the time, it comes free with the plan. Here are some domains that offer a website builder as part of their package:
iPage offers a 1-click WordPress installer, a free domain, unlimited MySQL databases, unlimited bandwidth, and a free SSL certificate at a low price of $1.99 for three years. The plan renews at $7.99 per month.


Subscribers to iPage's plans get a free website builder.

Starting at a cheap $2.99 plan for three years, A2 Hosting is one good contender for an excellent hosting service with a free website builder. After three years, the plan renews at $8.99.


Aside from the free website builder, A2 Hosting guarantees a 99.9% uptime, free SSL, and a 30-day money-back guarantee.

While others offer website-building features and hosting plans, WIX offers hosting services on top of their website builder. WIX offers a cloud-based drag-and-drop website builder so that anyone can build a good website fast and easily, regardless of technical knowledge.


Wix has a free tier, but if you want to take things seriously, at least go for the cheapest plan at $4.50 per month, which gives you a custom domain, 1 GB of bandwidth, 500 MB of storage space, and 24/7 customer support.

If you are starting and do not have much budget for your website, then setting up your business website through a website builder is advised. The key is building your website as soon as possible to get it out to the world.
You can always change, edit, or upgrade your website when your business grows and you have more funds to go on a more feature-packed website.
To have a base design, you only need to prepare your assets, such as the company logo, domain name, and other business-related images. Your website builder provider will handle the rest. Most website builders offer a step-by-step procedure to get your website up and running.
Depending on your site builder provider, you can choose from a wide range of templates that fits your business needs. It is essential though that you should clearly define the objectives you have with the website.
Do you want to create a website to inform people about your business? Do you want to make a website to get more sales? Or do you want your website to capture potential customers? Once the objective is clear, you can proceed with a template that fits your website and goals, and you can start building your own website.
Though choosing site builders is the fastest, easiest, and cheapest way to build your website, the options are limited. If you want more customization, try WordPress, or if you have the technical know-how, you can build a website from scratch.
Intermediate: Try WordPress
If you find websites built through website builders boring and too essential, you can use WordPress to build your website.
WordPress is a content management system (CMS) that's free and open-source.
With the proper knowledge and training, one can make nice-looking websites using the power of WordPress. Moreover, even people with no coding knowledge have made tremendous and successful websites using WordPress.
As of 2022, there are 455 million websites powered by WordPress. As a matter of fact, 43% of all websites use WordPress for their content management system.
If you want to try WordPress to build your website, here are three hosts that offer WordPress:
InMotion offers hosting services, VPS for both dedicated and shared servers, and even specialized WordPress plans.


For two years, you can start with a WordPress Core plan at $3.99 per month. The plan gives you two websites, 100GB SSD storage, free lifetime SSL, unlimited bandwidth, and 24/7 customer support.

Dreamhost has been in the hosting business since 1997. They are one of the oldest and most popular hosting providers.


Dreamhost offers managed WordPress hosting. Their WordPress Starter Plan costs $2.59 per month and gives you one website, a free domain, unlimited traffic, free automated WordPress migrations, a WordPress website builder, and more.

Like Dreamhost, Bluehost is a long-term player in the hosting space. Since 2003, Bluehost's number of subscribers has been growing.


Bluehost offers WordPress hosting plans for as low as $2.95 per month. The most basic plan offers a free domain for a year, one website, 10 GB SSD storage, customer themes, and 24/7 support.

Though making a website using WordPress is not as easy as using site builders, WordPress offers a lot of functionality and control on your website that no site builders can offer – no matter how customizable these site builders may be.
If you are new to WordPress, you can follow this step-by-step plan by WordPress.Org to help you get started.
Here are the basic things you should do to build websites using WordPress:
Choose your hosting provider and domain name. The first half of this article already covers that.
Choose your WordPress plan provider. You don't have to choose any of the providers in this article. You can research and choose your own.
Install WordPress. Relax. It's easy.
Select your preferred theme.
Add pages and posts to your websites to cater to your goal of sales, brand recognition, or client acquisition.
Install relevant plugins.
Customize your website to make it your own.
WordPress.org offers enough documentation so that someone who knows how to read and use the internet could learn how to create websites using WordPress. You can always refer to their website's WordPress troubleshooting guide in case of trouble.
Let's look at a more advanced option – building your website with HTML.
Advanced: Build your website with HTML
Website builders are easy and convenient, but they lack features and control. Building a website using WordPress is a better option. However, you may be limited to WordPress' terms of use which can change anytime. Plus, WordPress has additional costs aside from the hosting service.
This is the reason why some people prefer to build websites using HTML. For the most part, a person with a good foundation in HTML can make websites better and cheaper.
Building websites with HTML is also good for the long term. You do not have to worry about possible future updates by WordPress or your website builder provider that may mess up your current site's data and performance.
If you choose this route, we recommend checking on some hosting providers:
SiteGround is a good provider if you want a "choose your plan" hosting service. Though their plans are not that cheap, they have proven themselves to have one of the best speeds in the industry.


SiteGround's hosting plan starts at $2.99 per month for a year. Features include unlimited email accounts, unmetered traffic, free SSL, and 24/7 support.

Accuweb is a reliable company that offers web hosting services. This host has some of the wealthiest features in a hosting company, such as web and WordPress hosting, Windows VPS, Forex VPS, Cloud VPS, and VPS hosting.

Accuweb's Basic Shared plan starts at $3.99 monthly for three years and then renews at $6.99.

Interserver doesn't have the most affordable plans, but many users still prefer their service because they are one of the best hosting providers in the space.


Their plans start at $2.50 per month. Not the cheapest, but having excellent colocation services, unlimited email accounts, and a price lock guarantee, Interserver is a good hosting provider to consider if you are in it the long term.

Building your website from scratch using HTML is not for everyone. However, some businesses need to own their codes and want to be free from external factors such as changes in a service provider's policies.
Here are the advantages of building your website from scratch:
You have complete control over your data. Only you and your authorized personnel have access to and control over your files, site structure, and codes.
You have complete control over your site's hosting services. Some website-building providers and hosting providers will force you into availing of their services or that of their partners. So, using your code frees you from that spot on not having a choice.
No need to pay additional fees when building multiple websites.
You are not bounded by the service provider's terms of use.
Depending on your needs and resources, you can choose to create a website using a site builder, through WordPress, or start from scratch using HTML.
Regardless of your choice, the fact remains the same – if you want to grow your business and take advantage of the sale opportunity offered by the internet, then you need to create your website as soon as possible.
If You Plan on Selling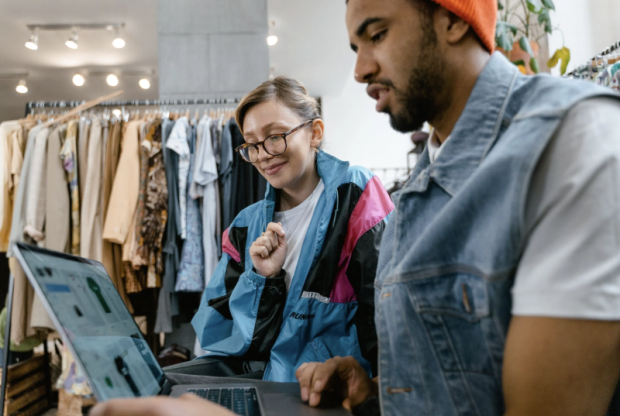 If your main goal is to sell, you can make your website designed for selling. However, with the growth in e-commerce businesses, some hosting providers now have hosting plans tailored for e-commerce businesses.
Hosting platforms such as Hostgator and Hostinger have programs designed for e-commerce. E-commerce hosting plans have extra tools to help you create and organize your shops, capture leads, create more sales, and get access to analytics.
If you aim only to have a shop and not an entire website, then you can use e-commerce platforms to make it hassle-free on your end. By using e-commerce platforms, you have a done-for-you website and shop. You only have to customize and add items for sale.
E-commerce platforms help businesses grow online by doing all the technical work and providing valuable tools to help businesses flourish. By letting go of the technical work of creating a website, online shop, and payment integrations, companies can focus more on what they are good at – their products.
Here are some of the e-commerce platforms we recommend:
Shopify – the most popular all-around e-commerce platform
Squarespace – recommended for specific niche markets
Zyro – is recommended for those who want a complete online store.
Let's Talk About Content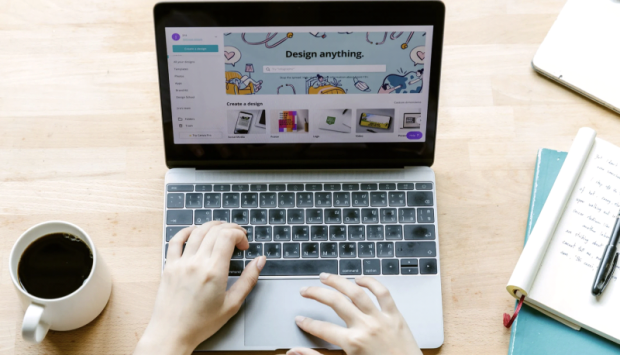 In the world of the internet; content is king. Content can be in the form of a helpful tip or good advice. Content can be in a state of items to sell or giving people something to enjoy or learn.
Having good content helps you sell your product. Of course, you can't just go to someone's door and say you are selling them a pancake maker. It would, undoubtedly, be best to tell them how good the pancakes are from your pancake maker. Or even how it can save them half the time when making it from the competing pancake maker.
Here are some tips to help you with content creation:
How to Create a Good and Engaging User Interface for Your Website
The longer a potential customer stays on your website or shop, the higher the chances of them purchasing your products.
This is the reason why you need to create a good and engaging user interface so that customers will enjoy their stay on your website or shop and them eventually clicking on the BUY button.
Here are things to consider when creating a good and engaging user interface for your website:
Know your market. You are less likely to sell skateboards to 90-year-old retirees.
Create content that can help your chosen market – even those who are non-buyers. Content on repairing broken skateboards for less than $10 will be a big help to the skateboarding market.
Arouse your market's curiosity. Make your content exciting enough to make your market curious. The more they stay curious, the longer they stay on your site, and the more likely they will take your offer.
Show how your product can help your market's biggest challenge. Show them how using your lotion can make their skin softer and fairer. Tell them how their loved ones would quickly notice the changes in just a few days.
Make your market want your product. Tell them what they will miss if they will not take your offer.
Add a call to action. Do you want them to click a button? Do you want them to give their emails? Guide them. Genuinely show them how you can help them.
Once you apply the tips above, your website content should be good and engaging enough for the users to enjoy and keep visiting.
Why is Search Engine Optimization Important, and Where to Begin?
If you want to search for something, what do you usually do? You would usually go to a search engine, most of the time Google, and enter the keywords to your search.
Say you want to search how to repair a phone with water damage. After entering the keywords "repair phone water damage," what does Google show?
Google will show you results that match your search. All in all, that's how a search engine works.
Now, what do you usually click? It's usually the links on the first page, right? Or if you may not find the answer, you go to the following pages until you find it.
Here's where search engine optimization comes in. SEO is optimizing your content so that you will likely appear on the first page of any search engine, and your website will have a higher chance of getting clicks.
You can optimize your SEO by using the right keywords, making your content cater to a specific niche, using the correct tags, linking to authoritative and relevant sites, and having good content.
SEO is both a science and an art. To get started with SEO, you can check out this article on improving eCommerce SEO for your website.
How Often Should You Post?
Since content is king on the internet, your website should have regular posts. But how often should you post? The answer is up to you.
However, the more posts you have, the more information you can give your users. The more they are also likely to return to your site if they know you regularly post.
Depending on your budget and preference, you can post multiple times a day, once a day, once a week, or monthly.
However, note that though the frequency of posting is important – quality posting matters. Never publish half-baked or worse articles; never post recycled articles or, worse, plagiarized content.
Also, aside from posting multiple times a week, it is essential to analyze your engagement. What days do you get the most views? At what hours do you get the most clicks? Which days of the month do you get the most sales? Having those data can help you plan the frequency and timing of your posts.
To keep things short – post quality content regularly on the days and times when your target customers are most active.
How about website maintenance?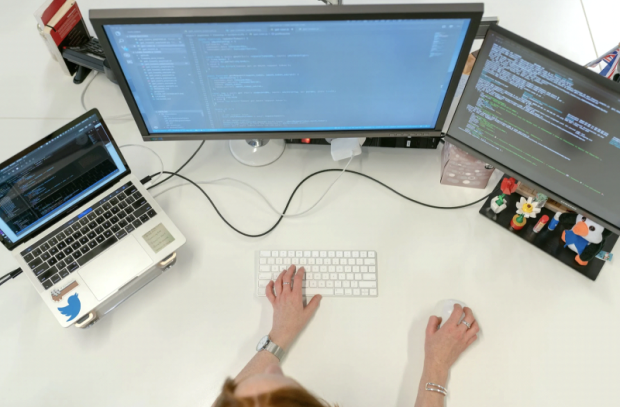 You don't buy or create things, and they run forever. Cars need maintenance; houses need to be checked and repaired now and then.
The same is true for websites. Websites need maintenance to work precisely as it was designed to do.
Website maintenance includes monitoring and tracking website traffic, content updating, updating themes, security updates, and other technical activities.
As someone who does not know much about the internet, this may not be very safe. However, if you are only starting and you do not have much traffic and content yet, availing a good hosting provider can help you with stuff such as security and theme updates. You have to check focus on your content and links.
However, traffic will increase as your business grows, and you need more content to cater to your growing users.
This is the right time to upgrade. Some businesses and contractors focus on helping people maintain their websites. You have to pick and choose a proven and trusted service provider to help you maintain your website.
You can also opt to hire someone full-time to do your website maintenance. The choice is up to you, your preference, and your budget.
How to Make My Website Secure for Both Myself and My Visitors?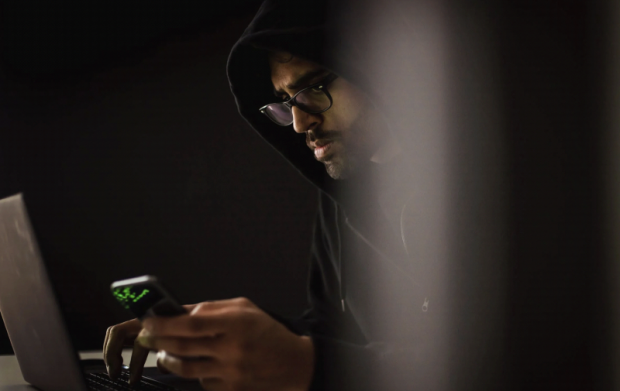 Aside from ensuring that you keep your website secure, you have a moral responsibility to keep your website visitors safe.
According to a study made at the University of Michigan, there is a hacker attack every 39 seconds. You need to protect your website, your data, and your customer from all of these attacks.
Here's how to make your website secure for yourself and your visitors:
Use a strong password. Using 123456789 or Qwerty123 as passwords is like having your front door open to thieves and other bad elements. Check out this article on how you can ⦁ create a strong password.
Install Secure Sockets Layer (SSL). SSL is usually offered free by the hosting sites outlined above. SSL creates an encrypted link between a server and a browser keeping both ends safe.
Use an anti-virus or anti-malware software. Regularly scan your computer and servers to ensure you catch any possible breaches.
Screen your website comments. Scammers and hackers can comment on your content and leave malicious links. If you do not have an excellent automated comment filter, we suggest you manually accept comments on your website.
Keep your website up-to-date. Updating your website to the latest version will ensure that any bugs and vulnerabilities are fixed and addressed.
Ready to Launch Your Very Own Website!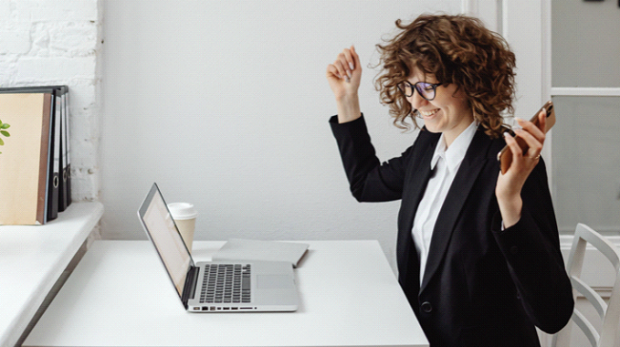 At last, you are now prepared to launch your site. You just learned all the things that you need to know about how to build your website.
Here's a quick recap of what you need to do to start building your site:
Choose a good domain name
Select a good and reliable hosting provider that suits your needs and budget
Choose your site-building method depending on your technical knowledge
Have good content and SEO.
We've also covered how to maintain your website. Again, you need to know how to make your website safe for you and your visitors.
That's it. We've covered everything there is to know about building your own website from scratch and the things you need to do to ensure continuity. Now it's your turn to act and implement.
One good thing to note, though, is that growing a website can take time. You can make your website, add content, and have good SEO, but you can't expect it to grow and get good traffic overnight.
The key is consistency and having the intent to help your visitors and target market.
---
FAQ