By default, the Notifications feature of the Firefox OS phone is enabled even when it is locked, giving you an easy way to track your phone activities. By simply swiping down on the Home screen, you are able to view your Notifications panel to check if have recently missed calls or messages from other applications. However, you may not want your notifications to be visible on your lock screen. While this feature may seem useful, some people view it as a security threat because they do not want unauthorized individuals to have easy access to their phone notifications. If you are using a Firefox device and want to disable lock screen notifications, then you have come to the right page.
How to Enable and Disable the Lock Screen Notifications on Firefox OS
As your Firefox phone is set to enable notifications while the phone is locked, I will first explain how to disable or hide the notifications panel of your device when it is locked. To disable lock screen notifications on your Firefox OS phone, follow these steps:
1.Tap on the Home button to get to your phone's Home screen.

2.From the Home screen, locate the Settings icon. Tap on the gear icon to open up Settings.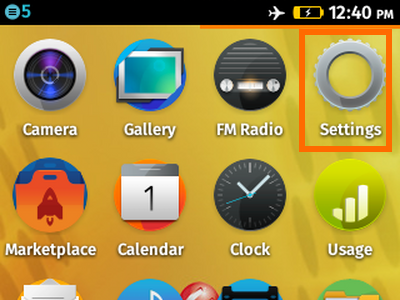 3.In Settings, locate the Personalization sub-menu.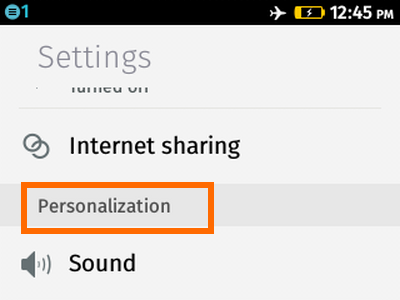 4.Under the Personalization sub-menu, tap on Notifications.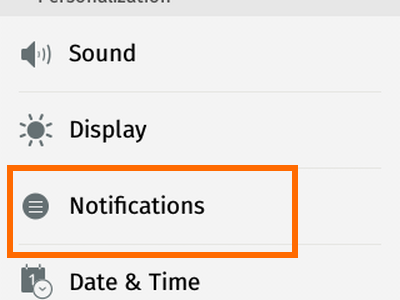 5.Disable notifications from showing on the lock screen by tapping on the box next to Show on lock screen and unchecking the tick box in the process. Enable the feature by tapping on the same box which puts a check mark on it.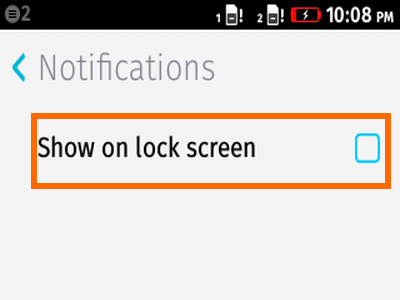 6.You are done. A check mark on the tick box next to Show on lock screen means that anyone who has access to your phone may be able to see your notifications. Disabling the feature by removing the check mark makes it impossible for unauthorized individuals to view your notifications.
You have just made yourself more secure by disabling the lock screen notifications feature on your Firefox OS device. If you have any more questions, suggestions or reactions to any of the steps above, let us know in the comments section. We would like to hear from you.