By default, videos on Facebook are played in low resolution even if you have a fast internet connection. Also, when you turn on the HD video setting for your current browsing session, you still need to repeat the step for the next video. Repeating this step can be frustrating if you watch a lot of videos on Facebook. Luckily, it is possible to configure Facebook to play all videos in HD quality by default.
1. Log in to your Facebook account from a web browser.
At the time of this writing, it is only possible to change this setting for the web version of Facebook. In my personal test, changing the setting for the web version does not have any effect on the mobile version. Videos played inside the mobile Facebook app are still in low quality. Hopefully, an app update will give users the option to play HD videos by default on a mobile device as well.
2. Once you are logged in, click the small arrow at the top right of the window, and choose Settings.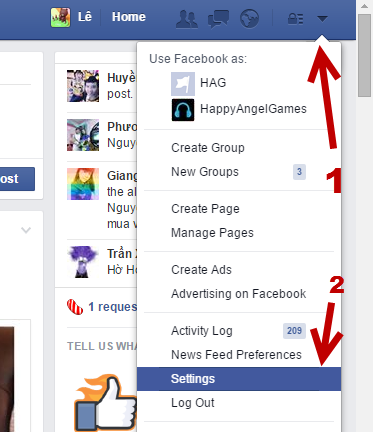 3. In the Settings page, you will see a list of options on the left side. The bottom one should be Videos. Select it to continue.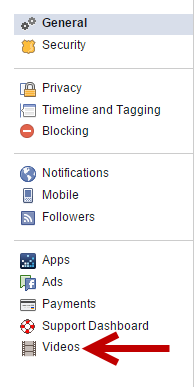 4. Set the Video Default Quality option to HD if available.

5. Finally, come back to your Facebook timeline and play a video to confirm that the video is played in HD by default. When the internet is slow, you can always switch back to lower video quality by clicking on the HD icon.