AnyDesk is a Godsend when it comes to remote use of a computer. It is easy, efficient and reliable. Tech-Recipes is going to cover many of its features. This Tech-Recipe will also present AnyDesk's advantages over Teamviewer.
If you do not know already AnyDesk is a remote access software. AnyDesk is a remote connection software that stands out mainly for its speed. To use it, the user must install a portable file that must then run; then to access another device, the device must share the ID of its PC. Once a session is started, users can perform various functions such as sharing mouse and keyboard control, desktop screenshots, and more. This Tech-Recipe covers How to Transfer Files between Two Computers.
How is AnyDesk Better than TeamViewer
TeamViewer is maybe the most common remote control application. But there are features in AnyDesk that beat TeamViewer. For instance, Speed is AnyDesk's greatest advantage. AnyDesk is mostly free. TeamViewer is not free, and you have to purchase the license. Otherwise, it can be only used for a trial period.
How to Transfer Files between Two Computers | AnyDesk
1. Connect to the remote device.  Learn from our previous tech-recipe How to use AnyDesk to Communicate with Your Office Team. In short, take the address of the other person's computer and start a session. It looks like the snapshot below.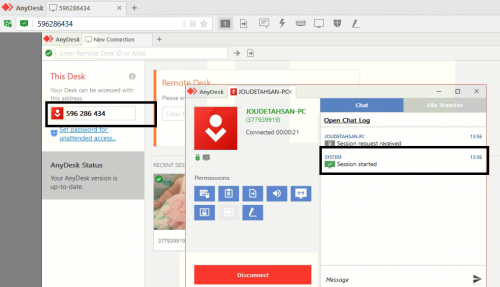 2. Once you have started a session, click on the "file transfer" icon.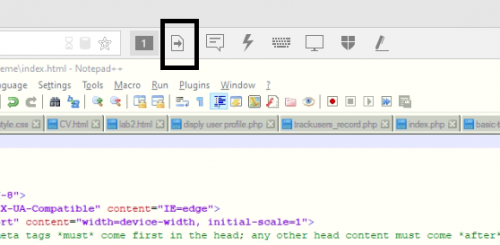 3. Two windows will pop open once you click the "File Transfer" icon. One from your computer and the other from the remote computer. You can simply download a file from the remote computer and upload a file from our computer to the other.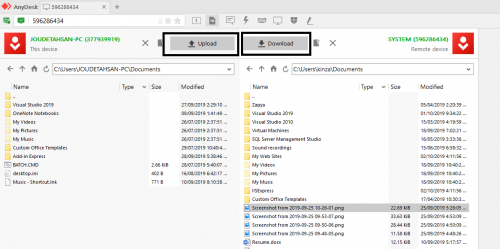 4. This is how a shared file looks like. I downloaded a file from my friend's computer.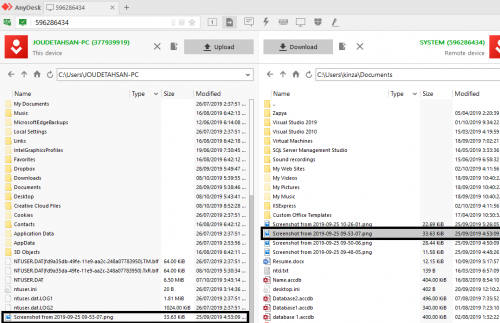 And that's it, people. But there's no need to worry about security. The other party can only access the drive or folders you want to let them access. We will come up with a tutorial for that soon. Until then check out this tech-recipe.
How to Enable Unattended Access to Your Computer and Set Password Using AnyDesk
SEO Content Creator, a Computer Scientist in making and someone who
sucks at writing bios.