The 'Apple iPhone' Archives
Posted October 25, 2014 by Walker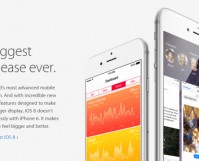 With iOS8,  Apple has allowed the wildly-popular Android Swype keyboard onto the iPhone and iPad.  Swype lets you drag your finger across the keyboard keys to write instead of typing.  You can write much faster this way. This feature has long been available on Android and supports many languages there including difficult-to-type languages, like Hindi. […]
Posted October 13, 2014 by Lê Hoàng
Receiving repetitive messages or calls from strangers on your phone can be frustrating. If this has become a frequent annoyance to you, consider blocking those spamming numbers. The steps provided in this tutorial will show you how to do it on an iPhone or iPad, without any third-party software.
Posted October 8, 2014 by Lê Hoàng
Since the release of iOS 8, Apple has added a way to allow up to six members of your family to share digital purchases such as music, apps, movies, books, and TV shows without sharing an Apple ID and password.  This feature is especially cost-effective because you do not need to make the same purchases […]
Posted October 6, 2014 by Lê Hoàng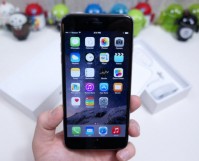 Sharing photos and videos has always been a popular feature of the iPhone and iPad. In the past, the Share feature was limited to system apps only. Fortunately, with the release of iOS 8, third-party apps are now allowed to handle the items. However, you may find you have too many apps or actions in […]
Posted October 2, 2014 by Lê Hoàng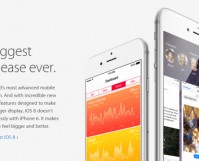 If you have just updated your iPhone or iPad to iOS 8, you probably noticed that the app switcher, which can be launched by double-pressing the home button, is now showing a list of people whom you contacted recently. iPhone users may find this feature helpful since it lets them quickly locate and call or send […]
Posted September 29, 2014 by Lê Hoàng
If you receive hundreds of emails a day, you have probably already turned off email notifications on your phone because the frequency of the notifications is too high. However, completely turning off email notifications increases the chances of your missing important incoming email messages. To deal with this problem, you can manually turn on the […]
Posted September 27, 2014 by Lê Hoàng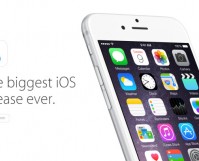 If your children often use your iPhone or iPad to play games, limiting the amount of time that they can use the device is probably a primary concern. This tutorial will help you control how much time they spend playing games on the device without using any third-party applications. Once the time limit that you […]
Posted September 24, 2014 by Lê Hoàng
Location services is one of the most battery-consuming features on iOS. If you use it often, make sure that unnecessary background tasks do not have access to the feature and selected apps are able to take advantage of it only when you are actively using them. By doing so, your device will last as long […]
Posted September 19, 2014 by Lê Hoàng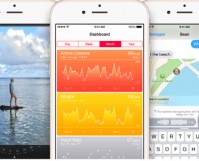 Batteries typically drain more quickly because of unoptimized apps or excessive tasks running in the background. If your iPhone or iPad is having a battery issue, you can follow this tutorial to find out which apps are causing the problems so that you can take the necessary steps to make the device last longer.
Posted September 18, 2014 by Lê Hoàng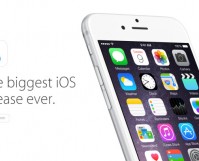 By default in iOS Messages, video and audio messages will be removed from a conversation after two minutes. While removing these messages keeps the storage clean, it also prevents you from viewing older, potentially important messages. Luckily, there is a way to keep your media messages as long as you want.