Most Windows Phone 8 devices have NFC. However, it is disabled by default. This tutorial will show you how to turn it on and use it to send media files.
Near Field Communication (NFC) enables smartphones or other devices to communicate with each other when they are touched together or when they are placed near each other at close range. This technology is widely implemented in modern devices and is helpful in data exchange and contactless transactions.
1. When you are in the Live Tiles screen, swipe to the left on the screen to access the app list. Choose Settings from the list to continue.
2. In the Settings screen, scroll down to the middle of the list, find the tap+send section, and tap on it.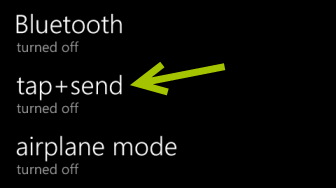 3. Turn the NFC sharing feature on by moving the slide from the left to the right. The slider turns from black to the theme's color, indicating that the feature is active.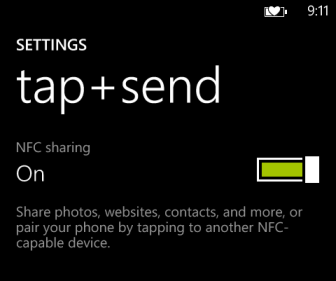 4. With the NFC feature enabled, you can send the media files you want. Just open a file, and open the menu by tapping on the three dots icon at the bottom. Then choose share….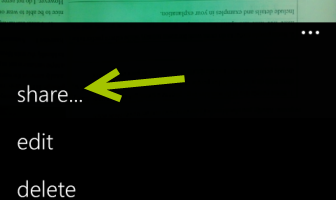 5. The Tap+Send option is now available in the list. Choose it as the send method by tapping on the name.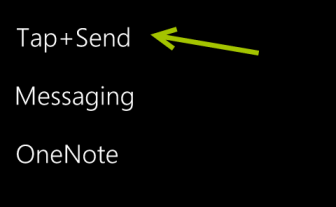 6. Tap the back of your phone with other device to send the file.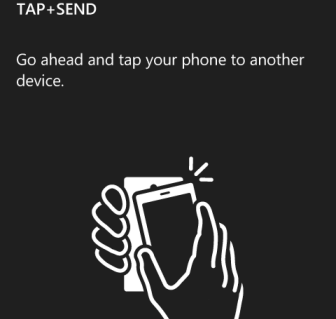 7. Once the file is sent, you can turn the feature off in the same place where you turned it on.