By default, the Windows Phone 8 system plays a sound for many actions like key press, camera shutter, or notifications. If you do not like those sounds and want to disable them, follow this tutorial.
In my opinion, I find it unnecessary for my phone to play a sound every single time I press a key on the keyboard. This can drain the battery very fast. In addition, a photo shutter sound is not allowed in many public places. Using this tutorial, I can disable those sounds for good.
1. Go to the app list by swiping to the left of the screen, and then choose Settings.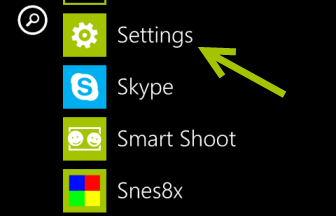 2. Once you are in the Settings section, find and tap on the ringtones + sounds option, which is located at the top of the screen.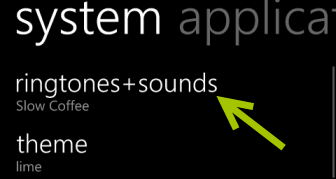 3. At the bottom of the ringtones + sounds section under Play a sound for, there will be several options you can enable or disable. By default, all elements including Reminders, Key press, Lock and unlock, Camera shutter and All other notifications will be notified by sound. Just uncheck the options that you wish to mute.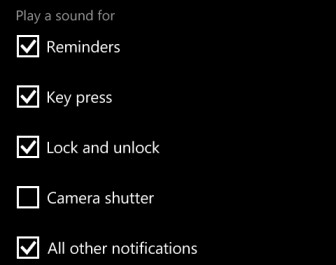 4. Later, if you want to re-enable any sound elements, just repeat the steps above.