Shutting off your display after a certain period of disuse may be a good idea if you want to conserve power on your laptop.
The laptop screen turns off, and you instinctively rub your finger across the trackpad to flick it back on. Do you repeat this process over and over throughout your day? Or maybe you constantly leave your laptop plugged in and you never want your display to turn off.
1.From the Start screen, search for and open the Control Panel.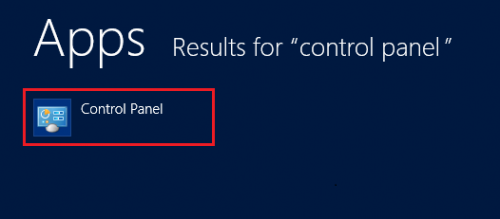 2.Now, search the Control Panel for Power Options, and click on it.
3.From the settings on the left-hand side, select Choose when to turn off the display.

4.From the "Edit Plan Settings" window, select Change advanced power settings.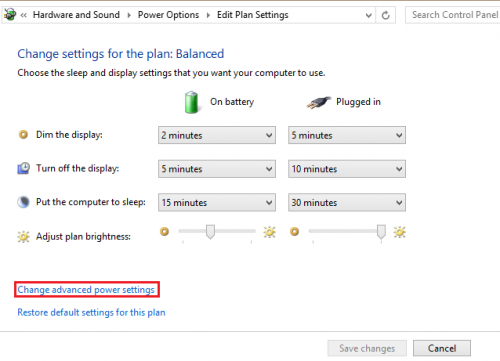 5.Select the mode that you want to adjust. For this tutorial, I will use the "High Performance" mode.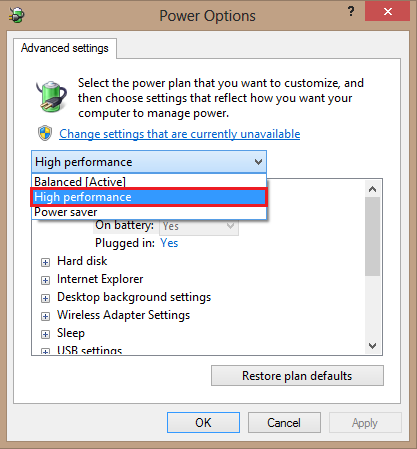 6.Now, scroll down to Display, and expand it. Then expand Turn off display after. From here, you can adjust the time in minutes before your display shuts off. After adjusting the times for both "Plugged in" and "On battery," hit the OK button to save the settings.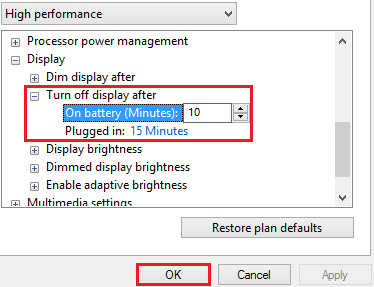 If you really want to conserve your battery, lower the time interval for the "On battery" option.