Although the Metro view in IE 10 looks slick, several common browser features are only available by using the Desktop view instead.
I believe the new Internet Explorer 10 Metro version is awesome. It is super fast and now comes with better Flash player support. However, it has limitations. For example, if you want to open multiple webpages side by side, you have no option rather than to switch to IE's Desktop view.
Copying the link from the Metro version, opening the Desktop version, and then pasting the link there is tedious task. Luckily, by following this tech-recipes tutorial, you can open the URL in the Desktop IE with just one click.
When you are in the IE 10 Metro version, just follow these steps to open the webpage in Desktop version instead.
1. Press Windows + Z or right click on an empty area to bring the app bar from the bottom. If you have a touch enabled PC, swipe from the bottom and the app bar will appear.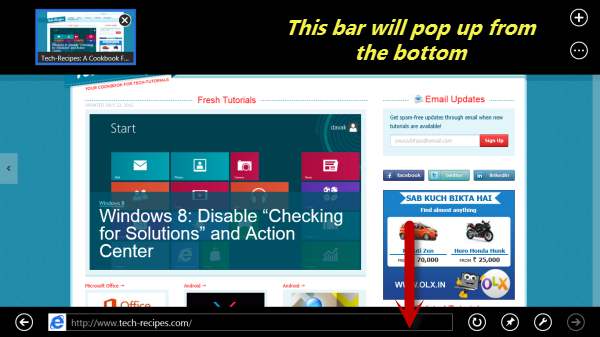 2. At the bottom right corner a wrench icon will appear. Click on that icon.
3. When you click on the wrench icon, a new menu will appear. Select the View on the desktop option.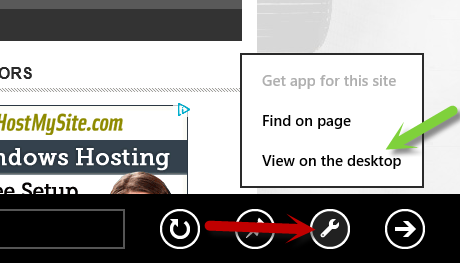 Now, the Internet Explorer 10 desktop version will launch and open the same webpage that you were previously using in the Metro version.