Microsoft Excel has built-in features for viewing workbooks or worksheets side by side for comparison. You can read all about how to do that on Microsoft's help page here. Excel will automatically open new workbooks in the same instance of Excel. By that, I mean that you will only have one window of Excel, one ribbon, one set of options. You can view multiple workbooks or worksheets within this window, but you cannot stretch the window to view your data on multiple screens.
If you are using Excel on two Monitors (or more), you will want to open two or more instances of Excel that can be displayed on each of your monitors. This trick makes working in multiple Excel files exponentially easier and is highly recommended for all moderate and heavyweight Excel users.
Note: The screenshots in this article are from Windows 7 and Microsoft Excel 2010, but the method described below works for newer versions of Windows and Excel.
How to Open Multiple Instances of Excel
1.Open the first Excel file. You can do this by launching Excel, clicking file>open, and navigating to your file or by opening your Excel file from your file explorer.
2.Instead of clicking file> open to launch the second Excel file, go to your Start Menu, and open up Excel again. You can also complete this step by right-clicking on the Excel icon in your taskbar and clicking the program name. Drag this second Excel window to the screen where you want it displayed.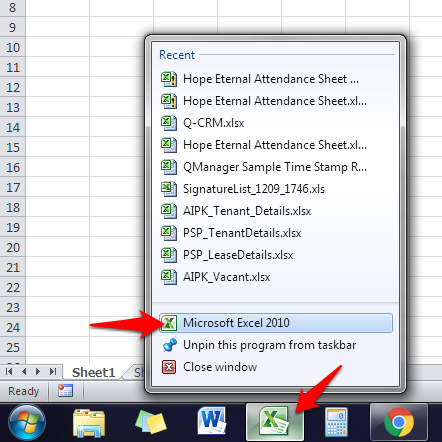 3.Now, go to file> Open from the second instance of Excel to pull up the workbook you want to view.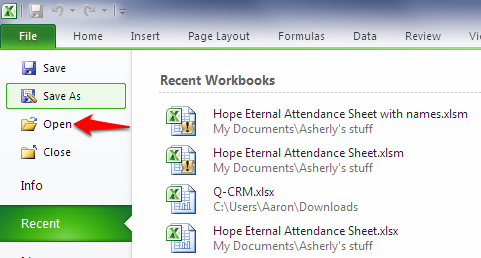 4.Repeat the steps as many times as you want.
Do you have any other nagging Excel questions? Let us know in the comments below, and search our site for other productivity tips!