Snapchat is a popular social media site that lets you send pictures or short videos with captions or drawings on them (Snaps) to your friends. One of Snapchat's most entertaining features is the ability to apply interactive filters to your selfies. The filters change over time. Some examples of Snapchat filters are dog tongues lolling out when you open your mouth (see image below), sunglasses and explosions when you raise your eyebrows, big eyes popping from your face, puking rainbows, etc. Once you have added your filters, you can send these Snaps to your friends, add them to your story, or just have fun watching your face with gigantic eyes. Use the steps in this tutorial to add Snapchat filters to your photos and videos to customize your Snaps.
Even though Snaps disappear from the app after they are viewed, remember that people that view them can always take screenshots. Use social media wisely and try not to send incriminating Snaps. Do not count on your Snaps disappearing into the void.
1.Open Snapchat, and tap the ghost icon 
 on the top of your camera screen to open up your profile screen. Then tap the gear icon to open your settings.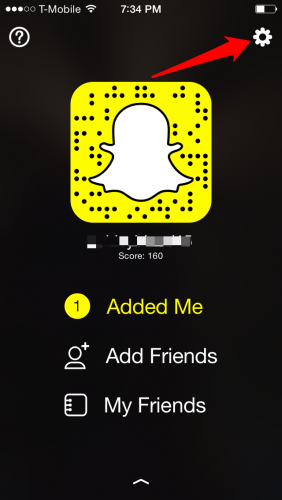 2.Tap on Manage under Additional Services.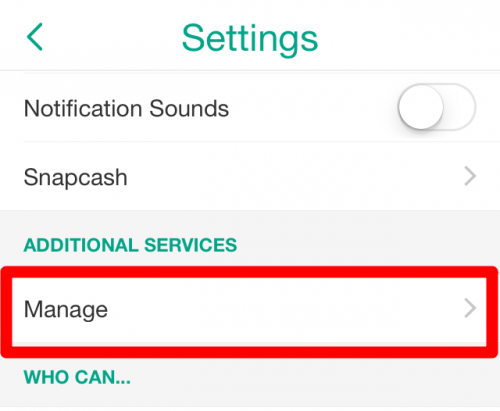 3.Toggle on Filters. You will need to allow location services to do this.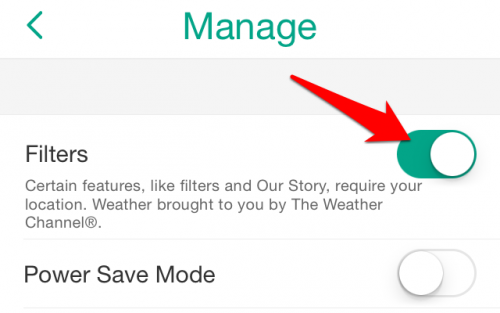 4.Go back to the camera screen. Turn the camera to selfie mode if it is not there already. Do this by tapping the icon in the upper right corner. Tap and hold your face until the filters appear on the bottom of the screen in line with the capture button. Scroll left and right through the Snapchat filters and follow the prompts to open your mouth or raise your eyebrows to trigger the filters. The more exaggerated, the better. Tap the capture button to take a picture Snap, or press and hold it for a video.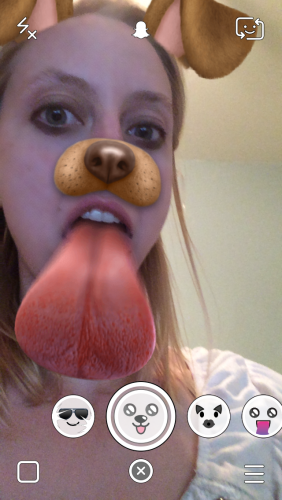 Are you having any issues with Snapchat filters? Leave a comment below.