Windows checks for the latest updates during its process of windows maintenance. Windows 10 checks for any latest updates frequently. You can manually schedule the updates or windows automatically checks for it. But we can all agree that the update process is quite a pain. I never want to witness the process, I want everything done the moment I turn on my laptop.  The other factor that is bothersome is the fact that the windows updates are heavy on memory. The solution that I find is simple is disabling the automatic updates of windows. Check out How Do I Disable Windows 10 Automatic Updates?
Why My Windows Install all the Updates?
#iHateIt
#iKnowRight But, the answer to this is quite simple. Microsoft does it too keep all the computers using the windows on the same platform. This process provides the latest security patches, performance, and stability improvements in systems all around the world.
Why its a Pain to You and Me
While the update process is very useful, it's also the process people complain the most about. Its because it takes plenty of time, the user is required to restart the laptop. It is always a turn off to see the power settings displaying "shutdown and update", which sounds like "if you shut down, we will take over your laptop for hours".
How Do I Disable Windows 10 Automatic Updates?
It's quite simple, there are more than 3 ways to do it. Let's just follow the simplest one.
1. Write services on your search bar.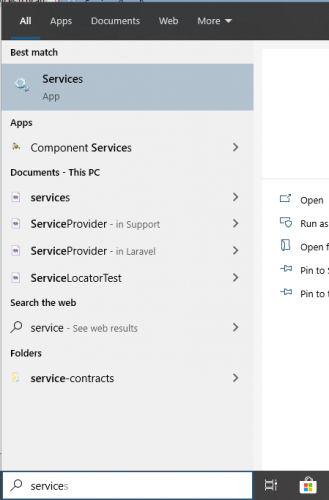 2. Now click and type W to look up for windows updates
3. Left-click and open the properties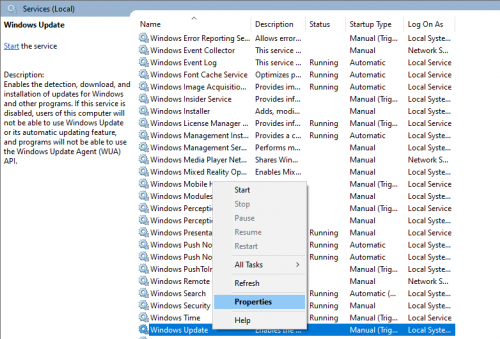 4. From the drop-down menu click on disable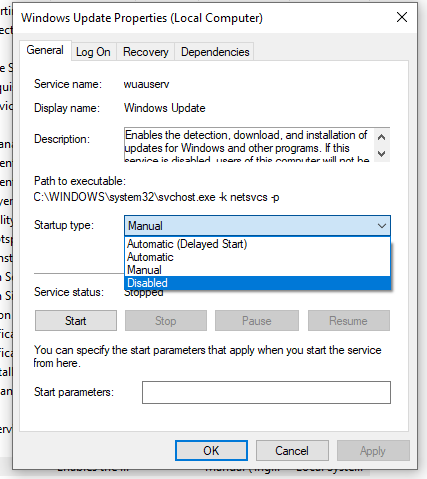 5. Now apply and click ok
Software updates are crucial to safeguard your device and files and to improve the overall experience. As such, it's never advised to use an unpatched device. However, there are many scenarios when disabling updates could make sense. For instance, when you may need to apply updates manually, or you want to delay the installation until you make sure that a particular update doesn't have any problems.
Also, in my experience, the updates are to overcome the present issues, so you can keep dealing with the issues or you can simply install updates.
Check out Tech-Recipe on Windows