When you think of a sexy or exciting career choice, chances are data science is not the first field that comes to mind. Yet according to multiple sources, data science was one of the hottest career fields of 2015 and shows no signs of slowing down.
With starting salaries well into the six figures (Glassdoor reports an average salary for a data scientist of about $119,000 per year.) and plenty of job opportunities, it is no wonder that math and data analysis classrooms are filling up at record rates.
So how do you become a Data Scientist?
1. Sharpen Your Math Skills. If there is one skill that is consistently listed as vital to a career as a data scientist/data analyst, it is math, and we are talking advanced math. Most graduate level programs in data science require applicants to have at least a basic understanding of calculus and linear algebra to provide a foundation for the more advanced coursework required for the program.
Many employers even ask applicants to solve complex equations during their interviews, so if you barely skated through college math, this might not be the field for you. If you enjoy math and need to brush up on your skills, look into free online courses or take a refresher class at your local community college or university before applying to graduate school.
2. Earn a Degree. The increase in data science jobs has led to a subsequent increase in advanced education programs devoted to preparing data scientists for employment. Degree programs in data science not only expand math skills, but also provide prospective data scientists with the programming and analytical skills necessary to analyze and interpret large amounts of data.
Data scientists are expected to have skills in computer engineering and programming, as well as the ability to visualize and communicate their findings in a way that they can be put to use. While a specific degree in data analysis (or even a STEM-related field) is not necessarily a requirement for all jobs, prospective analysts will be expected to demonstrate competency in key areas, and a degree program provides that foundation.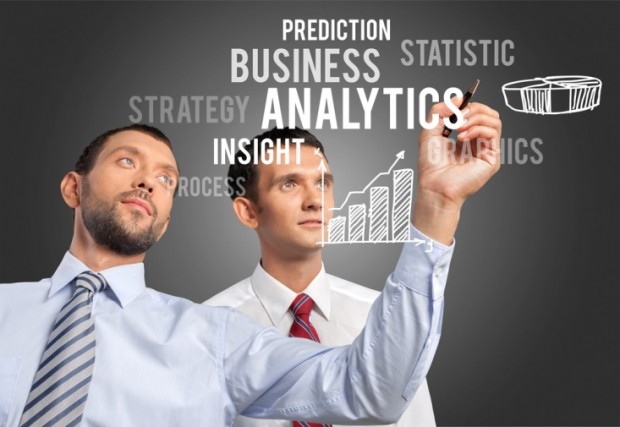 3. Build Industry Knowledge. While jobs in data science require knowledge of mathematics and computer science, industry expertise is also a requirement. While research is a key aspect of any analytical project, a solid foundation of industry knowledge is also vital. Many analysts gain their knowledge by reading journals, following industry news, and building connections within the field, but experience working within the industry is also important.
4. Develop Leadership Skills. Data analysis does not take place in a vacuum, and most scientists work within an interdisciplinary team. The ability to not only lead a team but to work with others in different disciplines with different priorities, is important. Learn to think like an analyst and ask questions, draw conclusions, and explain findings.
5. Develop a Network in the Data Science Industry. Getting to know other data scientists, whether online via social networking or industry-specific groups, through coursework, or by attending industry events, can not only help you find job openings, but the contacts you make will help provide insight into the industry and challenges you are facing or may face. This is especially important if you are considering a career change, since getting honest insight into the day-to-day realities of the career can help you determine whether or not you want to make the switch.
6. Consider Your Lifestyle and Local Market. While data science is a fast-growing and in-demand field, there are certain markets where demand is higher, and prospective analysts are advised to consider whether a move may be necessary. Cities like San Francisco, Boston, New York, Austin, San Diego, and the Research Triangle in North Carolina tend to have more opportunities than other locales. That is not to say you will not find jobs in other areas, but these are where the most, highest-paying opportunities can be found.
Data science is not for everyone, and many people who are attracted by the prospect of a high-paying job quickly discover that they are not cut out for the intense, detail-oriented work that goes into these positions. However, if you find that you love data for the sake of data and enjoy spending your free time developing programs to analyze data and other similar activities, then this could be the field for you.