With the birth of transportation app services such as Uber and Careem, other competitors have joined the raced. For some people across the world, those other ride-hailing services might be more suitable, for reasons that vary person-to-person. In such a case, it would be a waste to keep unused services hogging space in your device. If you no longer need Uber and wish to get rid of your Uber account, keep on reading this guide to learn how to delete your Uber account (on Android devices) in easy-to-follow steps. That is, if you really want to delete your Uber account permanently.
Deleting your Uber account (Android) and Getting Rid of It…Permanently
1. Open your Uber account in your Android device.
2. Tap on the More icon from the top left corner.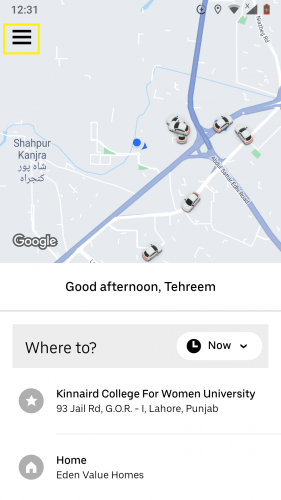 3. From the list that opens up, tap on Settings.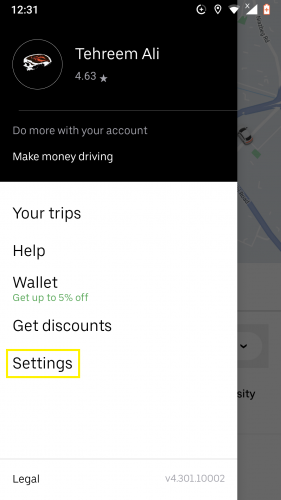 4. Then from Settings, go to Privacy Settings.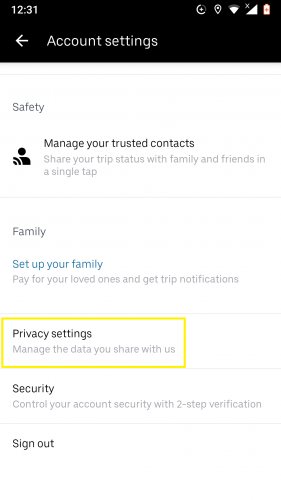 5. From the bottom of the privacy settings' page, tap on Delete your account.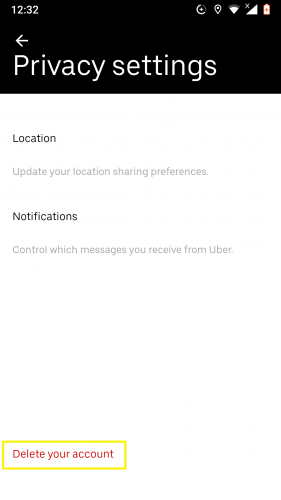 6. Enter your Uber account password.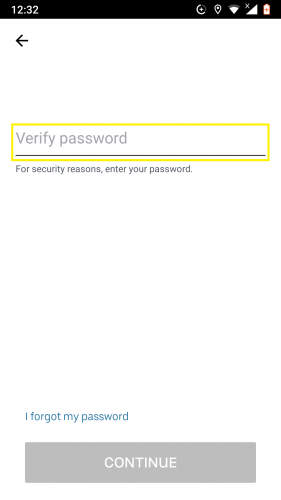 7. Tap on Continue.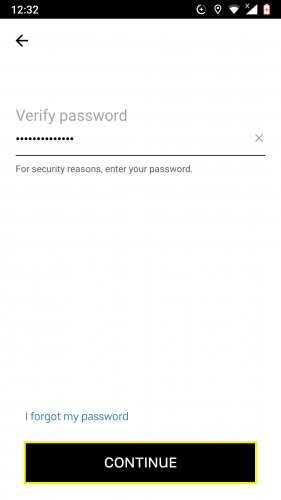 8. Give Uber your reason for account deletion.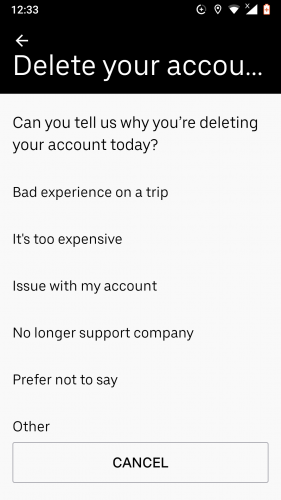 If you have a change of mind at the last minute about deleting your Uber account permanently, simply tap on Cancel and you will be redirected to the app's homepage.
After you give Uber your reason for getting rid of your account forever, you will be redirected to the login/sign up page of the Uber app.
Frequently Asked Questions
1. Do I have the option to recover my deleted Uber account?
If you deleted your account permanently by accident or have a change of mind and realize you want it back, simply log in. However, do so 30 days before deleting your account, because after 30 days, Uber will delete your account permanently…even from its back end. Prior to this 30-day period, your account is simply deactivated. After this time period, you will no long be able to recover your Uber account.
2. Does Uber share my number/name etc with third parties after I delete my Uber account for good?
No, as that would be going against their policies.
3. Do I really have to provide a reason for deleting my Uber account?
Not really, no. It is just a formality they ask to go through; reasons for leaving might help the app developers make the Uber experience better for future users by working on the reasons given for account deletion. Just a routine check, nothing more or less. Your account will be deleted once you tap that Continue button.
4. Will Uber my payment methods after I recover my deactivated account?
Yes, it will. Deactivation does not erase any important data from your Uber account…given that you log back in and therefore recover your Uber account after deleting it.
More Topics that Might Come in Handy… 
Review of the Uber Car and Driver Service
How to Change the Comments Ribbon Color on Microsoft Word 2013
Logging Out of Tumblr in the Android App
How to Set Focus Mode for Apps on Android