Snapchat is on a roll. Yet again, it has introduced a feature that will enable users to record 60-second Snapchat videos. Gone are the days when you were not limited to the dull and boring 10 seconds time frame for your videos. Through its 'Multi-Snap' feature, Snapchat now allows you to record videos for up to 60 seconds. This is a major upgrade for Snapchat lovers and is sure to become an absolute favorite.
Initially, Snapchat only allowed videos to be recorded for 10 seconds. So when you wanted to record more, you had to record a Snap, post it or save it, and then go back to record another. That was very time consuming and annoying. When Instagram introduced the Story feature to its app, there was a rapid fall in Snapchat users who shifted to Instagram because its Story feature allowed a recording of up to 15 seconds. Instagram used to have 250 million users daily while Snapchat had 170 million users. The numbers are expected to be shifted towards Snapchat because of this recent 60-second video update. And rightly so! While other social media websites, namely Facebook, are busy fending off privacy threats, Snapchat is busy taking the user experience to the next level. it deserves every bit of appreciation that it is receiving from its users.
How to Record 60-SECOND Snapchat Videos
In order to record 60-second Snapchat videos, follow the steps below:
1. Open Snapchat.
2. Go to the camera screen. Tap and hold the circularly shaped recording icon at the bottom of the screen to record a 60 seconds video.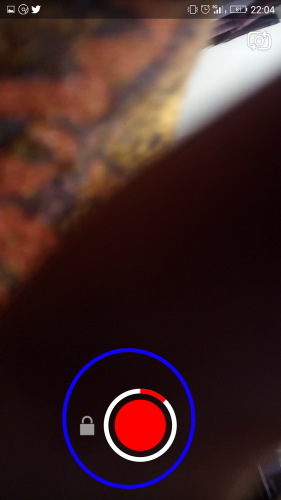 3. When your video is recorded, the 10 seconds long segments of it will be displayed in a bar at the bottom. Tap on it to trim the video by sliding the rectangular icons at the two end of it.
4. Edit the video through the various tools available.
5. Post the video by tapping the blue arrowhead at the bottom right corner.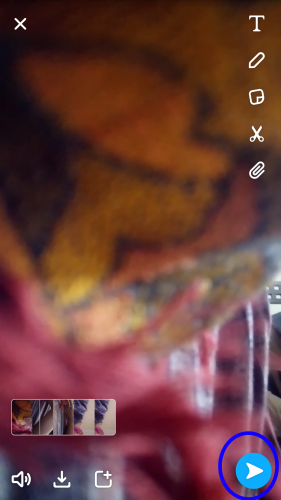 This 60 seconds video update is a very excellent and handy feature for those who previously felt limited by the 10 seconds time frame for Snapchat videos. And through the trimming option, you can also cut out the extra parts that would make your video otherwise unnecessarily long and tedious for your friends to watch. This update was initially only available for iOS users but now it has also been made available for Android users. Snapchat is continuously upgrading itself to ensure a better experience for its users. This way it hopes to attract more users towards it and compete with its rival Instagram.
Frequently Asked Questions:
 Q: Snapchat isn't letting me record more than a 10 seconds long video?
A: You might not be able to record a 60-second long video on Android because it might have not automatically updated your Snapchat. In this case, you need to go to Google Play Store and update the app yourself to the latest version.
If you have any further question regarding record 60-second Snapchat video feature, please don't hesitate to ask them in the comment section below. We highly value your feedback here at tech-recipes.