Let's face it. Everyone wants to be flashy in some ways. How about showing off to your friends that your phone has the latest state-of-the-art voice command technology. Show them how you can use your voice to unlock Android devices. Don't worry. We got you covered.
If unlocking using your fingerprint is too ordinary for you and doing an iris scan may not be that practical, you can use your voice to unlock Android. If you are driving and want to do a quick call to a friend, you can now call without touching your phone. All you need to do is to use your voice to unlock Android. This article will discuss how you can unlock your Android device using your voice.
Android has come a long way since its initial release in 2008. Now, almost a decade after, Google's home-brewed and open-sourced operating system has packed a lot of features to improve aesthetics, performance, productivity, and security. To promote safety during driving, Android has a security feature that allows users to use their voice to unlock their device. Interested? Below are our step-by-step procedure
How to Unlock an Android Using Voice
This tutorial will teach you how to use your voice to unlock Android. Though this tutorial does not require you to download any third-party app to do the task, it is required that your device should be running on Android Oreo version. If your device is still not on Oreo, you may check with your local schedules.
1. Open your Android device's App menu and tap on the device's Settings.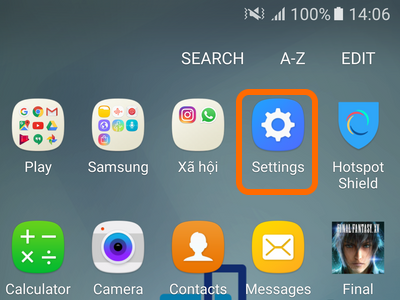 2. From Settings, navigate your way to Lock Screen and Security. Take note that some devices may be using a similar name such as Security or Security and Location. Still, their functions are the same.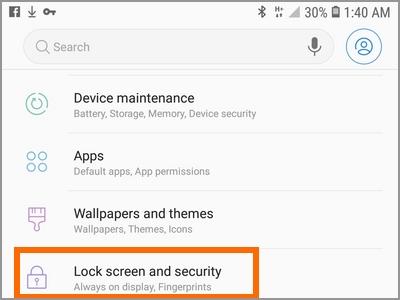 3. In the Lock Screen and Security page, tap on Smart Lock. If this is the first time that you will be using the Smart Lock feature, you will be required to set the lock for your device. The lock could be a pin, password, or PIN – depending on your lock screen code.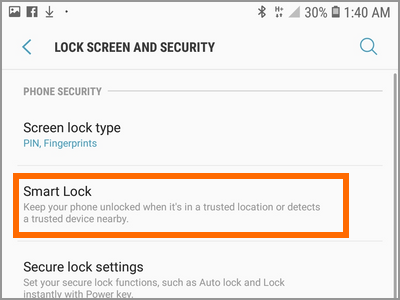 4. Enter your PIN, lock screen code, or password.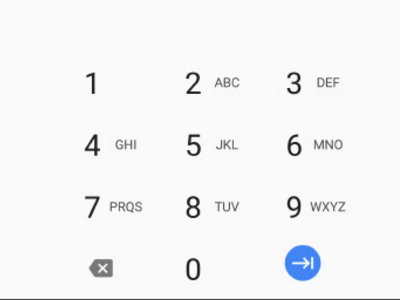 5. From the Smart Lock screen, tap on the Voice Match option. Other Android devices may not have the same option name but the option name should be about Voice.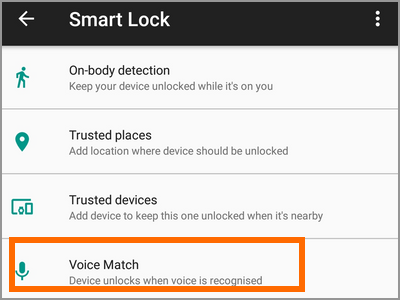 6. You are taken to the 'OK Google' Detection page where you can enable or disable the Voice unlocking option.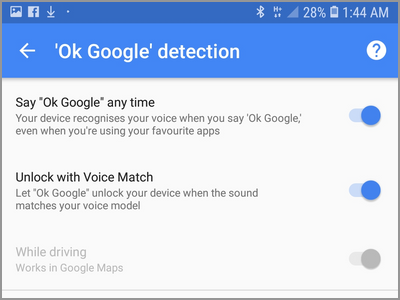 7. To enable the device to recognize your voice when you say "OK Google", tap on the switch for the option: Say "OK Google" any time.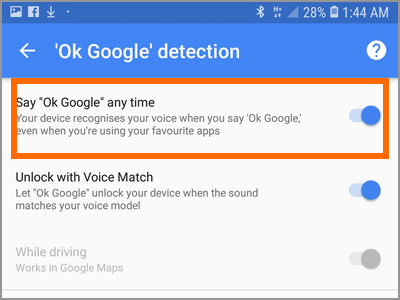 8. To enable to unlock the device using your voice whenever you say "OK Google", tap on the switch for Unlock with Voice Match.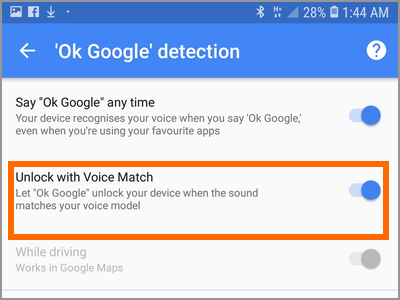 Frequently Asked Questions
Q: Why can't I find the option on my phone's Settings?
A: The "Unlock through Voice" feature is only available for Android devices running on Oreo. If your device is running on older operating system version, update your phone to the Android Oreo.
Q: My phone is running on Oreo but won't unlock if I say "OK Google". I followed all the steps in this article. Am I doing something wrong?
A: Your phone needs to be Wake to be able to unlock using voice. If your phone is in Sleep mode (screen turned off), then you need to press the Wake button, usually, the Power or the Home button, to switch the device to Wake mode.
You just learned how to unlock your Android device using your voice. As much as we think that the feature is helpful, some users still doubt the security of the voice unlock feature. What do you think? Is unlocking using your voice safe or does it exposes you to risk of having your voice replicated thereby exposing your device to unauthorized use? We'd like to know your thoughts through the comments below.