How to Choose Your Career Path after Graduation
Last Updated on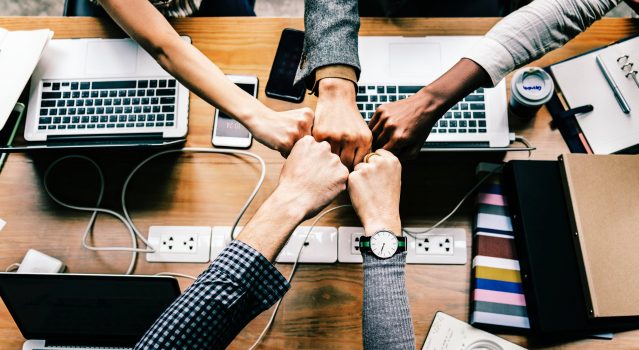 Life is all about making decisions that might make or break your future. One of the moments when this is especially true is right after graduating college. Most college students are unaware of what career to dive into soon after completing this milestone. The question always remains: "now what?" You just finished being a student, and now you are at a confusing crossroad where there are opportunities in front of you but you don't know which one to take.
It is essential that you strategize so that you can choose a career path that you are satisfied with and that works for you. While it might have a direct effect on your future, it is good to remember that, statistically speaking, most people do not stick with the same jobs they begin with right after college. However, even though you might have time to change careers, choosing the first one is always a hard decision as it could pave an easier path for you in the later years. Today, there are plenty of career options available with the rise of online jobs and other non-mainstream professions. For example, GamblingNews.com mentions that being an esports athlete or manager is regarded as a profession in China. With so many options, picking one can be stressful.'
Don't be picky with your first job
You may not have found the profession that makes you passionate right out of the bat. Your classmates might seem to have it all figured out with what they want to do and love, but it is natural if you are not yet sure. While waiting for the job of your dreams, opt for the one that interests you a bit more than others. This will ensure that you are always employed and are somewhat content while maintaining a form of cash flow for those rainy days.
Do your homework
To ensure whether the company you are going to be working for is the best option, start talking to people who have already worked there and make a list of pros and cons. Many opportunities look good on paper but the reality of it might be different. Getting to know people's experiences with the company will give you a good insight into what life will be like working there.
Look beyond the job description
Entry level jobs are hard to understand when you have no experience with being recruited into a company. Remember that companies usually have problems that need solving, that are more important than the actual job description which serve more as formalities. If you are able to see the problems and know that you will be able to solve them, you'll likely be good fit and provide value to the company. Being a good fit in any work environment is the right way to progress your career in a healthy way.
Seek other professionals for advice
If you are unable to understand how to do this on your own and your friends are of no help, talk to a professional. Professional guidance counsellors are there for a reason: to steer you towards making a logical decision. They will not make the decision for you, in the end, where you choose to work will be your own choice. But an external analysis of your personality can help with the dilemma of choosing a career path in a world where there are so many paths.
Gain experience
It isn't advisable to turn down employment offers because you are waiting for your dream job. Mining experience is always good because a lot of skills are transferable. Even if your entry level job isn't the place you want to be, it will help you build a solid base of core skills required for a better job. Creating the path for your career takes patience and hard work so the first job that lands on your lap, especially in this competitive market, isn't always going to be the one you will be happiest with. But it will surely be the one which gives you experience and takes you one step closer to the right job.
Take a gap year
Taking a gap year is not about wasting time searching for yourself, but it is a period where you can take a break from studying and job hunting and have a lot of experiences. This can include travelling to unfamiliar places and actively taking part in a new lifestyle, doing volunteering work, or practising an essential skill set that you have – such as music – which you were otherwise too busy to do in your college years. It can teach you a lot about your own personality and help you apply for the right job.
Choosing the right career path does not happen overnight and requires research, patience and a realistic perspective. It isn't the end of the world if you can't find the best job right after college, very few people actually do. But it is important to keep in mind that you have to push yourself to eventually progress in your career and that starting at the bottom is better than not starting at all.
The Conversation
Follow the reactions below and share your own thoughts.