Facebook Page: Add or Remove Admins
Managing a popular Facebook page alone is hard. Luckily, Facebook lets multiple accounts manage a page together. This tutorial will show you how to add or remove an admin.
Most popular Facebook pages will have a large number of administrators or moderators. Facebook has a robust system for controlling which roles or privileges each of these users have. The following roles are available:
– Manager has the ability to manage admin roles, edit pages, add apps, create posts, respond to and delete comments, send messages, create ads, and view insights. This is the most powerful position as a manager can add or remove any other user.
– Content creator can do almost everything the manager does, except manage admin roles.
– Moderator can only respond to or delete comments, send messages, create ads, and view insights.
– Advertiser can create ads and view insights.
– Insight Analyst can view the Insights section only.


1. First, log in to your Facebook account.
2. Go to the page where you want to add more admins. You can find all your managed pages on the left-side bar.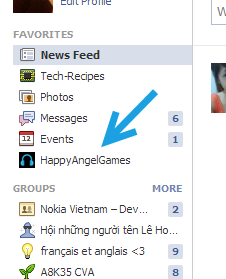 3. Once the page is loaded, click the Edit Page at the top of the page, and choose Manage Admin Roles to continue.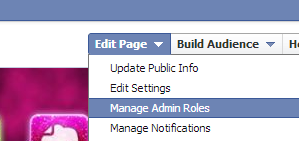 Alternatively, you can access the same page by going to Edit Settings and choosing the Admin Roles section on the left side.
4. At the center of the page, you will find an option to add a new admin. Simply type the name of the person you want to make an admin into the box, and the suggested account will pop up in the suggestion list. Next, choose the role to be assigned to that account. Currently, you can choose from five roles described above: Manager, Content Creator, Moderator, Advertiser, Insights Analyst.
The role of an admin can be changed at anytime. You can add more admins by clicking the Add Another Admin option. You can have as many admins as you want.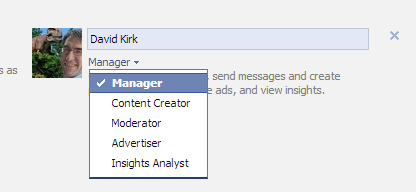 5. When you are done, click the Save button at the bottom of the page to preserve the changes.
6. Later, if someone leaves the position, you can delete the admin by going by to the Admin Roles page and clicking on the x button next to the account.
When not creating exciting new Android games, Lê Hoàng is here crafting tutorials, tweaks, and fixes for your enjoyment.
View more articles by Lê Hoàng
The Conversation
Follow the reactions below and share your own thoughts.