MAC address filtering is often used as an additional level of security on wireless networks. In order to join a
networks with MAC address filtering, you will need to know how to find the MAC address of your Sony PS Vita device.
Many networks, especially in the enterprise environment, still use MAC address filtering to help secure their wireless LAN. To access these networks, you will need to know the Wi-Fi MAC address of your Sony PS Vita.
1. On the PS Vita's Home screen, go to Settings.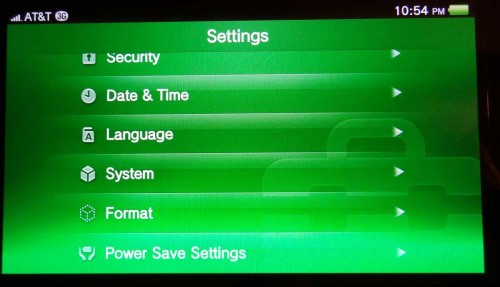 2. Once in Settings, go to System.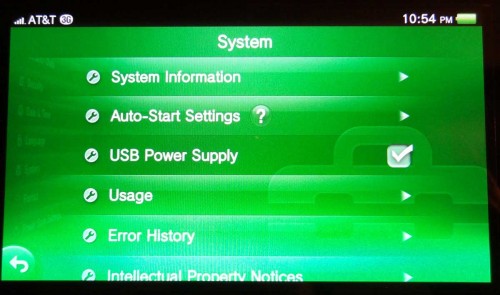 3. In System, go to System Information.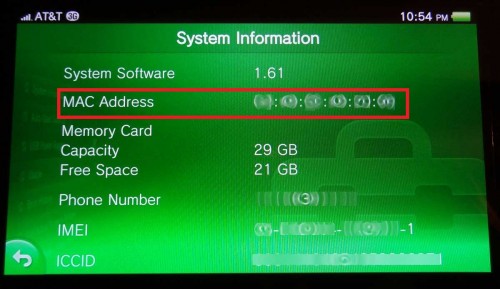 4. Your Wi-Fi MAC address will be listed here. Your IMEI/ICCID addresses will be listed for the 3G models as well.
Once you have your MAC address, you can make the necessary changes to your network router configuration to allow your device to access the network.