By default, whenever you launch TeamViewer for a remote control session, the program will automatically generate a password for the other side to be able to gain control of your system. If you often need to use TeamViewer, you should set up a default password so that the other side of the session does not have to ask for this information every time.
Setting up a default password in TeamViewer can also be helpful in many other cases. For example, I often use it when I have to go out but have not finished the work on my computer yet. I just leave the computer on with TeamViewer running in the taskbar, and I can access it anywhere without having to remember or keep the password in my pocket.
1. Open TeamViewer.
2. Click the Extras button on the toolbar, and choose Options from the list.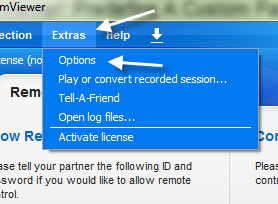 3. When the TeamViewer options window pops up, click the Security section on the left side of the page to continue.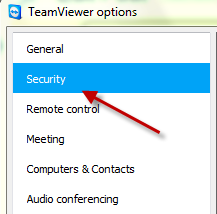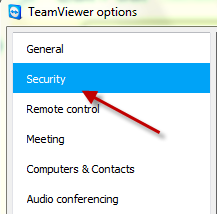 4. On the right-hand side, you will find the Predefined password (for unattended access) option at the top. Fill your desired password twice in the appropriate box.

5. When you are done, hit the OK button to save the setting.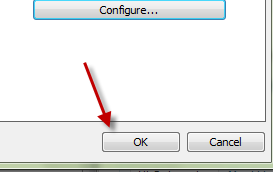 6. Test your predefined password by using another computer with Teamviewer.