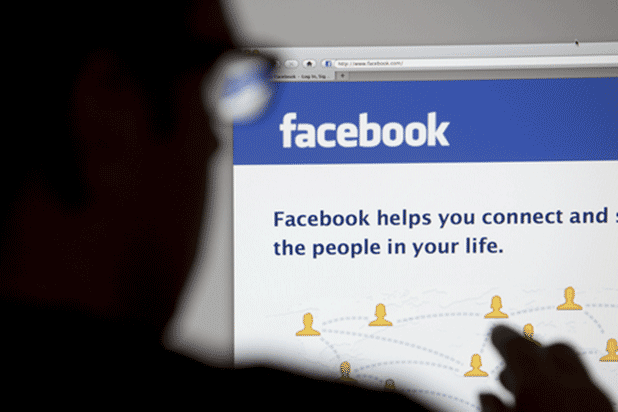 For big Facebook pages which serve thousands of people, replying to every message on time can be a stressful job for page managers. Luckily, for unread messages, page owners can send a predefined message to customers so that they know you have received their messages and you will get back to them as soon as possible. This feature is built right into your Facebook Page, and you can enable it in just a few clicks. Continue reading to find out how to reply automatically using your Facebook Page.
1. Log in to your Facebook account, and switch your account to the Facebook page that you manage. You can switch to the page account by using either the left sidebar or the small page box at the top right of the Facebook timeline below the notification icon.
2. Click on the Settings button at the top of the page.

3. Select the Messaging option on the left panel.

4. Turn on the Instant Replies feature under the Instant Replies section by checking the small box next to its name.

5. Once the feature is turned on, the Customize Your Instant Reply box will be enabled as well. Type your auto-reply message in the box, and click Save Reply. Your message can include the customer's name and your website URL as well, just in case you want to redirect the user to the FAQ page of your service. You can access all of these features by clicking on Add Personalization. Right now, the feature is rather basic, but hopefully in the near future, Facebook will let us filter the messages and customize the instant replies to match specific situations.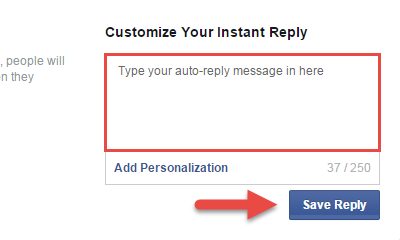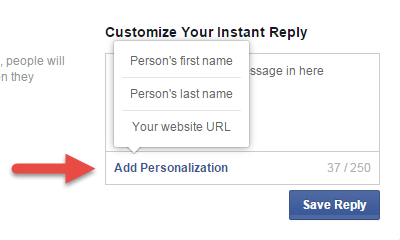 6. If you ever want to change the message, you can always come back to this page to customize it. For example, you can change the message to a vacation reply when you are away.