If you own a mobile device, chances are you have the Facebook Messenger app. With over a billion downloads on Android's Play Store and as one of the Apple App Store's top free apps, Facebook Messenger's worldwide popularity is undeniable. If you have Messenger on your phone and you are a soccer fan, then you should check out the secret soccer game on Facebook Messenger.
Messenger has a history of offering secret games and tricks. Most of the time, aside from the purpose of bringing enjoyment to its users, the main purpose of these hidden Easter eggs is to reward people for updating their Messenger apps. Previous Messenger updates gave incentives to users by bringing in some secret games. You can play a hidden basketball game or go head-to-head with a friend on your Messenger app in a chess match. Now, in celebration of Copa America and France's Euro 2016, Facebook has released a new update that allows users to play a secret soccer game on Facebook Messenger. If you are interested in playing the game, then read on.
Access the Hidden Soccer Game in Messenger
1.Update your Facebook Messenger app. You need to update your Messenger app to be able to play the secret soccer game.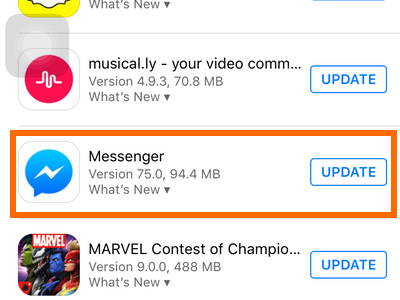 If you are using an iPhone, go to the App Store to download your app. If you are an Android user, go to the Play Store.
2.After updating Messenger to the latest version, go to your Home screen.

4.On your Messenger app, tap on a friend with whom you want to play soccer.

5.Tap on the emoticon key from your keyboard.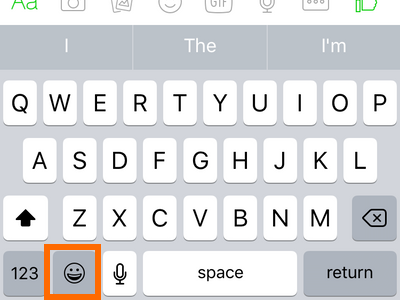 6.Search for the soccer ball emoticon, and tap on the icon.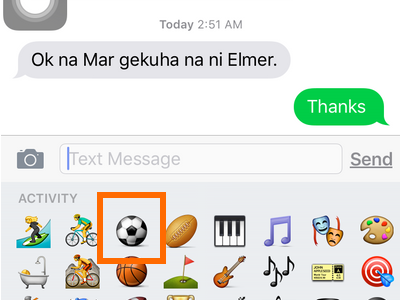 7.Tap on the Send button to send the soccer ball icon.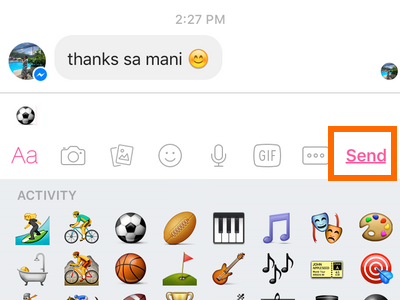 8.Once sent, tap on the soccer ball icon.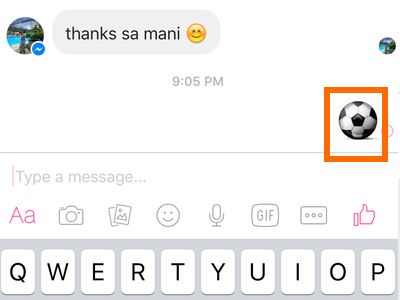 9.The secret soccer game on Facebook Messenger will now initiate.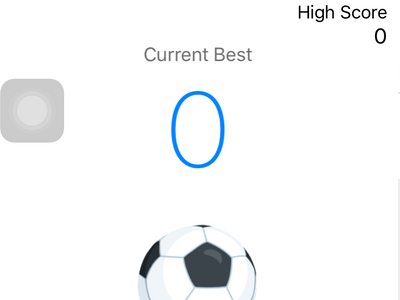 10.Tap on the soccer ball to start the game.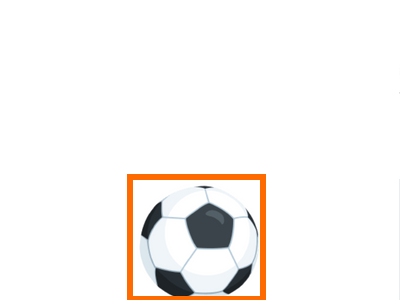 11.The objective is not to drop the ball. Continue tapping on the ball. Every tap gives you one point.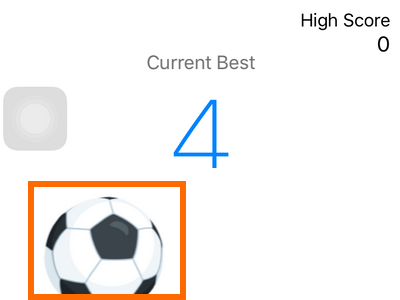 12.Whoever scores the most wins the game!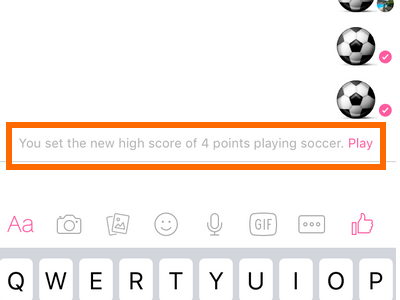 Invite your friends to play the game with you. Just make sure that your friends have the latest version of Messenger installed on their phones. I only managed to get six points when I played. How far did you get? Be proud of your high score by sharing it to our comments section. Let's see who among our followers is the best secret soccer player.
A supply chain operations manager by profession. A technology-lover and a writer by heart. I have the passion to teach and inform.